DMAR Home Kit

The DMAR Home Kit makes finding local professionals and housing market updates as easy as a tap of your finger. It's your one-stop-shop for connecting with top home service pros near you, exclusive discounts and offers, award-winning market stats and more. Whether you're looking for a roofer, painter or mortgage lender, all of our service providers are trusted Industry Partner members of the Denver Metro Association of Realtors®. Click here to learn more and download the app for FREE. More info at dmarealtors.com/app.
EnvisionREA

Get the data and analytics you and your clients need to acquire the investment and rental property portfolio of your dreams. Envision's sophisticated analytics platform is coupled with their education that turns information and numbers into actionable data before, during and after the transaction. More info at envisionrea.com.
Earnnest

Earnnest is the largest digital earnest money service in the United States, allowing your homebuyers to deposit funds directly to an escrow holder. Connected to every bank across the nation, Earnnest saves you and your clients time, while replacing the hassle and risk of checks or wire transfers. Request payments from your homebuyers — at any time, from anywhere. Click here to learn more.
HighNote

HighNote is a platform built specifically to make it easy to stand out and win more business. Collect and deliver all your resources in one trackable link and create the best customer experience ever. The days of sending emails with a bunch of links, and attachments are over and are a terrible way to wow your prospects and clients. Enter HighNote, a super easy way to deliver links, documents and other materials in a beautiful web-friendly experience. Try it for free, here.
Ink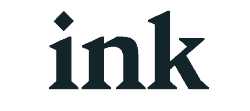 Ink is a mobile-first real estate tool designed to let you and your clients create, edit and sign compliant real estate contracts on your phone in minutes. More info at useink.com.
Lundy.io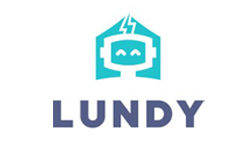 Not your mama's voice search! Lundy's brings next-generation voice-powered listings search and natural language processing to any Amazon Alexa device – car, app or home – with easy-to-integrate tech and the backing of the National Federation of the Blind. Real estate has an accessibility challenge and Lundy strives to solve it. More info at getlundy.io.
Knome

Give your buyer clients a simplified way to maintain their homes with Knome, a digital instruction manual for your clients and a branded post-transaction communications platform for Realtors with the ability to integrate your – or your company's – vendor list! Educate and empower clients while staying top of mind. More info at myknome.com.
Mevi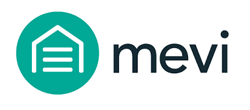 Imagine data-driven transaction management, revolutionary form filling and signing and a suite of collaboration tools available anytime and across any device. Meet Mevi, a personalized app experience unlike anything else on the market. With data-driven dashboards that show deadlines, tasks and messages, your clients will be delighted and tell their friends. Plus, Mevi works alongside, and compliments, any other solution on the market, including CTMe and DocuSign. Exclusive offer: DMAR members receive 50% off of their Pro subscription, plus Mevi is always free for clients. More info here.
Realm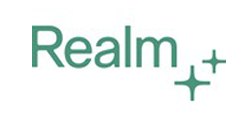 Home equity is earned and Realm helps home buyers earn more when it comes time to sell later. Realm tracks home values and neighborhood updates in real-time, then helps homeowners plan renovations to fully leverage their home value while connecting them to contractors who can get the work done. More info at realmhome.com. 
RElumio™

Use RElumio™ for your listing and unlock a comprehensive, powerful, digital marketing campaign. Experience RElumio™ for an introductory rate of only $19.99 per listing — a 50% savings off the normal rate! It's easy, instant and designed to make your brand (and listing) beautiful. Click here to learn more.
RentBase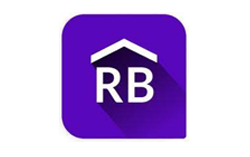 RentBase is an all-in-one renter and rental property platform that centralizes data, docs, landlords and property listings into one easy-to-use portal. Not only does it help agents and brokerages manage work today, but it also surfaces potential clients for business tomorrow, which will be crucial as the market dictates prolonged timeframes for renters to homebuyers. Exclusive offer: DMAR members get 30 days FREE with this link: bit.ly/DMARrental. More info at therentbase.com.
RentSpree

RentSpree is free of charge for agents, brokers and landlords – renters pay only the fee for a soft credit check that will not impact their credit score. No more paperwork, no more chasing down application fees and no more exposure to applicant SSNs. Click here to learn more.
SafeShowings

The SafeShowings app provides an easy, mobile way for real estate professionals to scan in visitors' driver's licenses prior to showing a home. The app stores an image of the individual's license alongside the listing info and agent information. It keeps an ongoing list of people who have entered the home and when they were there, which can then be accessed via the app or on the web. This smart and simple app helps keep you safe during showings. Plus, it deters criminal behavior because you have photos and contact info of all the potential buyers. More info at dmarealtors.com/safeshowings.
SkySlope

Founded in 2011, SkySlope is used by nearly half a million real estate professionals. Designed to transform go-go-go into goes-with-the-flow, SkySlope optimizes agents' workflows, making it easy for them to work when, where, and how they want to. Intuitive interfaces coupled with smart technology dramatically reduce screen time, simplifying transactions and making it easier for agents to prioritize their clients without compromising accuracy or compliance. DMAR members get two months of SkySlope FREE with a one-year subscription. More info at dmarealtors.com/skyslope.
SentriKey® mobile app

The app delivers a convenient method to instantly 'communicate' with the lockbox and has a lot of capability. It allows you to: release the shackle, open the lockbox key compartment, take ownership of a lockbox, assign a lockbox to a property, view lockbox access logs and generate One Day Codes for lockboxes. The app provides agent safety features, too! Plus, the app can be integrated with property data tools such as Homesnap, Realtors Property Resource®, Matrix, Homespotter and Remine, so you can easily access all the detailed listing information you need as soon as the lockbox key compartment is opened.  Are you ready to app like a Realtor®? Our staff of experts is here to get you started quickly and easily. Give us a call us at 303-756-0553 to set up your SentriKey® app today!
Shaker

Shaker helps Realtors®, teams and brokerages close homes faster by communicating with stakeholders better while facilitating relationships after the transaction for future business. Sync your email, calendar, documents and more into branded client communications portals for an optimized experience no matter what you are using. You can sign up for a demo. More info at shaker.io.
StudeoHQ

'The world's first interactive storytelling platform for real estate.' Drag and drop your next listing's pictures into StudeoHQ's platform and their innovative artificial intelligence engine will analyze the pics and write a story of your listing in shareable 'storybooks.' Printing, delivery and hosting included! More info at studeohq.com.