DMAR Connect: Tech Showcase & Mastermind

Established in 2021 with the support of the National Association of Realtor®'s REACH Technology Accelerator, DMAR's Reach Lab | Denver Property Technology Incubator's mission is to discover and evaluate promising new tech companies from the Denver Metro region and beyond; develop these companies by connecting them to Realtor® members and industry influencers to hone their offerings and keep the Realtor® at the center of cutting edge technology and innovation. 
WHEN: Friday | August 19, 2022 | 9:00 AM – 10:30 AM
WHERE: In-Person (DMAR HQ) or Virtual (Zoom)
WHY: It's time to get your marketing and business plan on track with a technology infusion! Join us for a glimpse into the future of real estate tech from local nerds. You'll learn best practices plus tips and tricks to integrate real estate technology, social media and client tech into your 2023 real estate business plan. You'll not only get an idea of what you should already be doing but also a peek into what's coming to prepare your business for change.
We'll have tech demos from:
EnvisionREA | property analytics
Knome | a home handbook and post-transaction messaging app
RentBase | turns renters and rentals into business
Shaker | transaction messaging system
Studeo | property marketing platform powered by AI
PRICE: Free for DMAR members
Current DMAR Reach Labs Companies
Please feel free to inquire with any of the companies directly on their services and keep an eye out for DMAR events showcasing them! 

EnvisionREA
Get the data and analytics you and your clients need to acquire the investment and rental property portfolio of their dreams. Envision's sophisticated analytics platform is coupled with their education that turns information and numbers into actionable data before, during and after the transaction. More info: envisionrea.com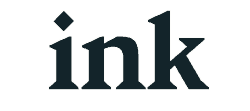 Ink
Ink is a mobile-first real estate tool designed to let you and your clients create, edit and sign compliant real estate contracts on your phone in minutes. More info: useink.com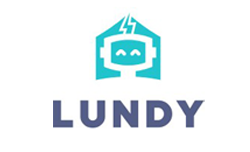 Lundy.io
Not your mama's voice search! Lundy's brings next-generation voice-powered listings search and natural language processing to any Amazon Alexa device – car, app or home – with easy-to-integrate tech and the backing of the National Federation of the Blind. Real estate has an accessibility challenge and Lundy strives to solve it. More info: getlundy.io
Knome
Give your buyer clients a simplified way to maintain their homes with Knome, a digital instruction manual for your clients and a branded post-transaction communications platform for Realtors with the ability to integrate your – or your company's – vendor list! Educate and empower clients while staying top of mind. More info: myknome.com
RealmHome
Home equity is earned and Realm helps home buyers earn more when it comes time to sell later. Realm tracks home values and neighborhood updates in real-time, then helps homeowners plan renovations to fully leverage their home value while connecting them to contractors who can get the work done. More info: realmhome.com
RentBase
RentBase is an all-in-one renter and rental property platform that centralizes data, docs, landlords and property listings into one easy-to-use portal. Not only does it help agents and brokerages manage work today, it surfaces potential clients for business tomorrow, which will be crucial as the market dictates prolonged timeframes for renters to homebuyers. More info: therentbase.com

Shaker
Shaker helps Realtors®, teams and brokerages close homes faster by communicating to stakeholders better while facilitating relationships after the transaction for future business. Sync your email, calendar, documents and more into branded client communications portals for an optimized experience no matter what you are using. More info: shaker.io

StudeoHQ
'The world's first interactive storytelling platform for real estate.' Drag and drop your next listing's pictures into StudeoHQ's platform and their innovative artificial intelligence engine will analyze the pics and write a story of your listing in shareable 'storybooks.' Printing, delivery and hosting included! More info: studeohq.com
Are you the founder of an innovative company that wants to break into the real estate proptech world? Or do you know of a company that has that potential? Fill out this form or inquire with DMAR Reach Labs Denver's Nobu Hata. Nobu is the CEO of the Denver Metro Association of Realtors®, the largest local real estate trade group in the state. He's the former Director of Industry Outreach for the National Association of Realtors® where he mentored many of the national trade group's Reach Portfolio Companies since their inception on the industry, brokerage relationship making, Association and MLS nuance, regulatory advice and more. He now brings his repertoire of skills, relationships and advice to the region for Reach Labs Denver.
LinkedIn: linkedin.com/in/nobuhata
Email:  nhata@dmarealtors.com