The 5 DMAR Districts
With over 7,000 members across the Denver-metro area, our five districts (North, West, Central, South/East and Douglas Elbert) help preserve the culture and traditions of our respective communities while encouraging local participation through networking, education and community outreach.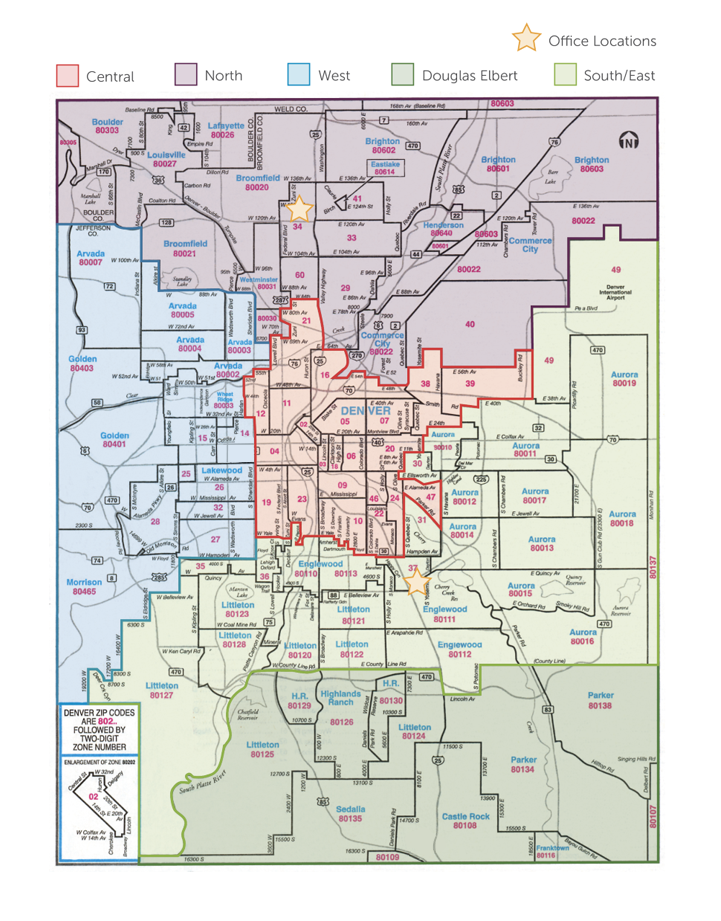 Meet Your District Liaisons
If you're looking to reach out to DMAR staff regarding a District, we are here to help! Your contact for anything pertaining to the Central, North and West districts is Nobu Hata, who can be reached at nhata@dmarealtors.com. If you have questions about the South/East or Douglas Elbert Districts, please contact Lisa Kallweit at lkallweit@dmarealtors.com.