Broker-Only Open House Tour
Coming April 2018
We are dedicated to bringing our members unique opportunities that will enhance their business and connect them with like-minded professionals. In an effort to further support your success, we are launching a brand new Broker-Only Open House Tour in conjunction with our district marketing meetings. This is a great way to showcase your listings to the real estate community without nosy neighbors or large crowds interrupting crucial opportunities to conduct business and network.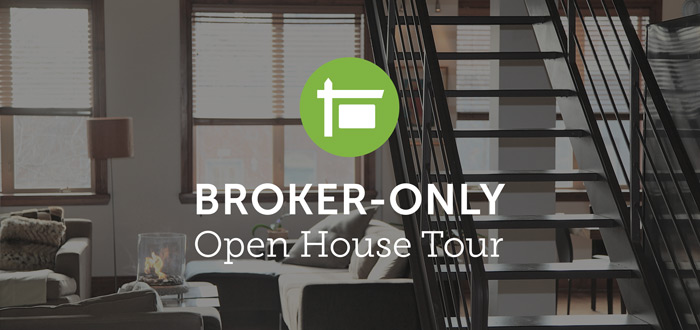 How it works 
REALTOR® members can submit one listing for review per week through a form that will be made available on this page. Each week will feature a different district. Your listing must be within that week's featured district to be considered.

If selected, your broker-only open house will be from 10:00 AM - 12:00 PM, following the upcoming week's district marketing meeting. 

Five listings will be selected each week. After you submit your form, a DMAR staff member will inform you if your listing was selected. 

You can view district zip codes, here. 
Submission Guidelines 
Listing agent must be an active Denver Metro Association of REALTORS® member 

The property must be listed in REcolorado 

Listing must be a residential property 
Marketing Meeting Schedule
CENTRAL | Meets every Thursday from 8:30 AM - 9:30 AM at Epiphany Church (100 Colorado Blvd, Denver, CO 80206)

DOUGLAS ELBERT | Meets every Friday from 8:30 AM - 9:30 AM at DMAR Douglas Elbert Office (840 Kinner Street Castle Rock, CO 80109)

NORTH | Meets every Thursday from 8:30 AM - 9:30 AM at RE/MAX Alliance Training Center (9737 Wadsworth Parkway Westminster, CO 80021) *TEMPORARY LOCATION*

SOUTH/EAST | Meets every Tuesday from 8:30 AM - 9:30 AM at DMAR HQ (4601 DTC Blvd. Suite 100 Denver, CO 80237)

WEST | Meets every Thursday from 8:30 AM - 9:30 AM at DMAR West Office (950 Wadsworth Blvd. Lakewood, CO 80214)