2021 DMAR Inaugural Installation
WHEN: Thursday | September 30, 2021 | 5:30 PM - 8:30 PM
WHERE: Denver Athletic Club Grand Ballroom | 1325 Glenarm Place Denver, CO 802047
WHY: Join us on September 30th at the Denver Athletic Club Grand Ballroom as we celebrate our Association, honor our achievements and welcome our 2021-2022 Board of Directors and incoming Chairman of the Board, Milford Adams. This won't be your typical stuffy inaugural event. We're gearing up for a full-blown Inaugural PARTY! There'll be good food and even better company, plus a DJ and dance floor (we're ready to see your dance moves!). 
EMCEE: Lynette Woodard, the first woman to play on the Harlem Globetrotters and a two-time Olympian who led the Americans to the gold medal in 1984.
EARLY BIRD PRICE: $55 (includes dinner) | prices go up September 1st
DRESS: Cocktail Attire
About Our Emcee
Born and raised in Wichita, KS, Lynette Woodard fell in love with the game of basketball when few opportunities in the sport were available for women. Despite this and many other obstacles, Ms. Woodard has gone on to have a legendary career which includes high school championships, becoming a 4-time AllAmerican at the University of Kansas, a two-time Olympian, making history as the first female Harlem Globetrotter, and playing in the WNBA. She has also coached Division I women's college basketball. While Ms. Woodard no longer plays at the professional level, the game is far from over. Today, she lends her voice to many worthy causes, inspiring others through her advocacy work and by sharing her story of determination, dedication, and perseverance.
Thank You to Our Sponsors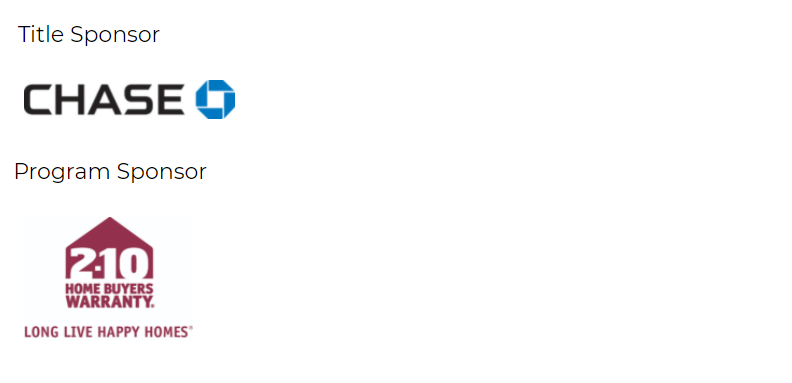 Interested in sponsoring?
Email jvoorhees@dmarealtors.com for more information.