DMAR Connect Powered by the Industry Partners
WHEN: Friday | August 20, 2021 | 9:30 AM - 11:00 AM 

WHERE: Online, hosted through Zoom

WHY: Join us for our August Connect and learn how to generate more referral business and strengthen your client retention strategy through client appreciation events. Piper Knoll of the Knoll Team at Madison & Company Properties and Chad Lubben of The Lubben Group and Regional Vice President at CrossCountry Mortgage will share all their tips and tricks for planning these events, promoting them and following up post-event. They'll also share proven systems and strategies for tracking the data to know the impact of your dollars when hosting an event or using an appreciation tool. 

PRICE: Free for DMAR members

RSVP Here
About Our Speakers: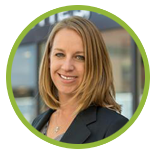 Piper Knoll, The Knoll Team at Madison & Company Properties
After several years in the insurance industry, I realized that selling homes, rather than insuring them, was much more up my alley and I earned my real estate license in 2005. I decided that I could offer much more to my clients by being part of a team and in 2011, I joined the best team in Denver, The Knoll Team. I have led the charge perfecting our team's systems and processes over the years, helping our buyers and sellers navigate their real estate transactions extremely well-prepared and with ease! I do truly believe knowledge is power and I look forward to every opportunity to meet with clients and educate them on the Denver market and the home buying and selling process. I began volunteering with the Denver Metro Association of Realtors® and quickly discovered that leadership and agent development was a passion for me. Over the years, I have served in numerous leadership roles, the most exciting being part of the National Association of Realtors® Young Professional Advisory Board. I love connecting with industry leaders across the country and sharing skills and experience with my clients and peers. I also serve as a Director for the National Association of Realtors® and have been awarded the YPN Realtor® of the Year for Colorado. It's hard to believe that real estate is my second favorite job, but it is. My favorite job is being mom to two amazing young ladies, with whom I spend my non-working hours. Additionally, I am a rabid baseball fan and really love to cook (mostly delicious) food!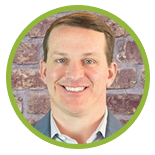 Chad Lubben, CrossCountry Mortgage
Chad is proud of his achievements as a Leaders and Presidents Club multi-million dollar producer. His small-town Iowa upbringing and commitment to athletics helped shape his work ethic, commitment to education and understanding of teamwork. Lubben was recently named in the 2020 Scotman's Guide Top 200 Loan Originator and 2020 Top 1% Mortgage Originator Magazine. Chad treats every transaction as if it were his own. His finance background offers clients a well-rounded and insightful approach to mortgage lending. His expertise lie in condo lending, mortgage bond trading (how this impacts mortgage rates) and jumbo lending. Prior to making mortgage banking his career, Chad worked as a Financial Advisor at Northwestern Mutual. Before joining CrossCountry Mortgage, Chad was an owner/operator for Great Lakes Loan Centers and a Leader's Club producing Loan Officer for Wells Fargo. Chad is a graduate of The University of Iowa, where he earned a Bachelor of Business Administration with an emphasis in Finance and Information Systems. He was a regular member of the Dean's List and graduated with a 3.63 cumulative GPA. Chad dreamed of moving to Chicago as a boy watching the Chicago Cubs on WGN. He is a 15+ year resident of Chicago and has lived and loved many neighborhoods throughout the city. He currently resides just outside of Charlotte, NC in the Cornelius area with his beautiful wife Kristen. He mostly enjoys watching sports and spending time with his three daughters: Norah, Colet and Parker. Chad and his wife volunteer for March of Dimes in their spare time.
Stephany Overmyer, Waterford Bank N.A.
For the past 22 years, I have helped families finance their home mortgages at the best rates and payment options available. I love what I do. I take great pride in helping borrowers finance their largest investment. You can always count on me from start to finish. I will always treat you like family because your happiness is my goal. Finding a lender you can count on is an important first step in any mortgage process. Waterford Bank cares about your needs and will help guide you through the pre-qualification process to closing and remain a lasting partner for all your future financial needs. I would like the opportunity to help you finance your next new purchase, refinance an existing mortgage or help you build your dream home. I will be there to answer any questions you may have. Let my years of experience guide you into the best mortgage option for you and your family.