DMAR Connect Powered by the South/East District
WHEN: Friday | September 17, 2021 | 9:30 AM - 11:00 AM 
WHERE: Online, hosted through Zoom

WHY: If you have ever wanted to get an exclusive look at how a top producer operates their business – this is the event for you. We have two rock star top-producers joining us for a conversation moderated by DMAR CEO, Nobu Hata. Spring Bengtzen, CEO and Owner of the Utah Life Real Estate Group & Associate Broker at REAL Broker LLC, and her team of 27 agents has already sold 259 units as of August 2021 and she is predicting a massive uptick in business. Join us as she shares what she's learned about seller lead generation, selling homes and streamlining operations. Our other panelist, Jessica Northrop, is the #1 individual agent at Compass Denver (Closed Volume, 2020) and one of the top producing brokers in the Denver area. She has over 25 years of experience and is ready to share it all from business planning and technology to pain points and streamlining her business. This is a free event you can't afford to miss!       

PRICE: Free for DMAR members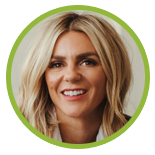 Spring Bengtzen owns a team with REAL Brokerage in Northern Utah. Her agents are producing over 450 transactions/year because they've become the type of people who produce at a high level. Real estate is their vehicle for personal growth and wealth. Their set of beliefs are their #1 asset. Nurturing this culture is her team's #1 investment. She has all of the awards you'd expect from someone in her position (30 under 30, Real Trends #1 team in her market, etc etc) but if you really want to know her success, talk to the people closest to her. You'll see them all growing. And one way or another, Spring probably has a hand in it.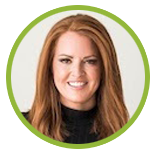 Jessica Northrop applies over 23 years of Denver area real estate expertise and a proven track record of exceptional marketing, negotiating and creating innovative solutions to meet her clients' buying and selling goals. Jessica is one of the exclusive top 1% producing brokers in the Denver area. Jessica's approach is based upon her driven personality and insistence that each client be treated as she would want to be treated. In addition to Jessica's extensive time and first-hand experience in the Denver market, her knowledge gained earning her Certified Realtor Specialist and Certified Luxury Home Specialist designations further add to the value she brings her clients. Jessica feels strongly about the importance of community and helping others. With each home she sells, she contributes towards building homes for families in need through the Giveback Homes organization. 
Nobu Hata joined DMAR in 2020 from his previous position with the National Association of Realtors® (NAR) as the director of industry outreach and engagement strategy. Real estate industry veteran since 1996, Nobu is a dynamic real estate association professional with a member-first leadership philosophy. Nobu is known as a visionary and forward-thinking and has an intrinsic and progressive understanding of DMAR's Realtor® culture and business. As CEO, he continues to elevate DMAR in a valuable and meaningful way to the benefit of its members – which ultimately continues to positively contribute to the homebuying and selling experience in the metro-Denver market.