2019 DMAR Director Candidate Slate Announcement
We are thrilled to announce the slate of candidates for the DMAR Board of Directors. Listed below are the DMAR Director Candidates vying for a position in one of the five Denver Metro districts. Check out their profiles, learn more about their experience, ask questions and get ready to vote on June 25, 2019. All DMAR members will receive an email on that day, which will include an assigned username and password, along with instructions on how to vote.
NOTE: All REALTOR® members may vote for candidates running for the at-large position in Douglas Elbert District. Only North District members (determined by their preferred mailing address) may vote for candidates running in the North District, and only West District members may vote for candidates in the West District.
Online voting will open Tuesday, June 25th and close at 12:00 PM on Wednesday, July 3rd.
Douglas Elbert District Candidates
Matt Mathias | At-Large Position 
What are your qualifications to serve as a DMAR Director?
Since joining DMAR (DERA back in 2015), I've chosen to leverage my membership and become involved in the Association's many activities. Currently, I serve as District Committee Chairman for both the South/East District and the Douglas Elbert District and as a member of the Government Affairs Committee (GAC). As a member of GAC, I am a volunteer in CAP (City Advocate Program) and participate on the candidate interview team. I was privileged to serve on the DMAR Board of Directors in 2018. For over a year (2017-2018), I served as a member of the Electronic Lockbox Task Force and when it was active, I served on the Professional Development Committee. At the weekly South/East and Douglas Elbert District Connect meetings, I am in a rotation as the meeting facilitator. I am also active on the Douglas Elbert District's Helping Hands Committee. Together with my family, I owned and operated a restaurant for six years, was Territory Sales Manager for a structural wood manufacturer and worked nearly 20 years for a national technical trade association, the last six of which as CEO. After our children aged out of 4-H, it was my pleasure to serve on the Boards of Directors of the Douglas County 4-H Foundation and the Colorado Agricultural Leadership Foundation.
What do you feel are the three most significant challenges facing the real estate profession?
1. Credibility - REALTORS®, by example, should be continually raising the bar of professionalism. As REALTORS®, bound by a Code of Ethics, we need to articulate our value and relevance to the real estate transaction.
2. Adaptability – The real estate profession is changing rapidly as technology advances. Our industry is facing challenges from sources that believe removing the personal nature of a relationship is progress. A relationship is, by definition, personal. Challenges have to be identified and then be effectively addressed for REALTORS® to remain relevant.
3. Private Property Rights - In our Declaration of Independence, we declare that we have an unalienable right, endowed by our Creator, not government, to pursue happiness. The Founding Fathers equated property with the pursuit of happiness. Private Property rights are constantly under assault. We, as REALTORS®, together with our national, state and local associations, need to be vigilant and engaged, especially as individuals, in the fight to protect and defend private property rights. Support of RPAC is paramount. RPAC is the local "guardian" of our livelihood.
Jessica Reinhardt | At-Large Position 
What are your qualifications to serve as a DMAR Director?
I have been a member of DERA/DMAR since March of 2005 and I have been on the DMAR Market Trends Committee since July 2017. I have been on the DMAR Professional Standards Committee since July 2018. I am a 2019 graduate of the CAR Leadership Academy. I am an event Director for Swim Across America, a nonprofit that raises money for Cancer Research and Blood Disorders at Children's Hospital Colorado. Last year, we raised just over $230,000 in our inaugural year.
What do you feel are the three most significant challenges facing the real estate profession?
1. One of our biggest challenges is getting our own industry to understand and support the importance of being a REALTOR® and the benefits it brings.
2. Another challenge our profession is facing is educating the public on why they should use a REALTOR® and the difference between a REALTOR® and a licensee. Too many use the term REALTOR® as an all-encompassing term.
3. Lastly, I think a big challenge we are facing is educating the public on the personal services that come with using a REALTOR®, instead of an internet-driven company. In this service-driven industry, we need to stress the importance of being viewed as a client and not a file or a case number.
Kimberly Wills | At-Large Position 
What are your qualifications to serve as a DMAR Director?
Experience:
2000-2005: Managing Partner of 1,000 mixed-use development in Arvada, CO
2000-Present: Real Estate Agent specializing in single family, multi-family, condominiums, and land sales
2011-2017: Manager, Mentor, Trainer, Teacher for Cherry Creek Properties
2014-2017: Teacher for American Dream Real Estate School
2014-2019: DORA Approved Trainer (Train the Trainer)
2014: Opened and managed Cherry Creek Properties office in Elizabeth and grew it to 27 agents
2017-2018: President and Employing Broker for Engle & Volkers Front Range
2018: Berkshire Hathaway HomeServices Innovative Real Estate
2019: Realty One Group Premier - Mentor, Trainer and Real Estate Broker
Affiliations: Douglas Elbert REALTORS® Association, Denver Metro Board of REALTORS®, Pike Peak Association of REALTORS®, Colorado Association of REALTORS®, National Association of REALTORS®
Education:
Regis University Professional Courses sponsored by the National Association of REALTORS®
Designations/Training: NAR GREEN Designation Certified Luxury Home Marketing Specialist Certified Feng Shui Professional Currently completing CRS Designation
Awards: 2011-2019 Five Star Professional Colorado Top REALTOR® Magazine Cover Story; April 2017 May 2019 - Heading up a Noxious Weed Board for Elbert County to establish a Noxious Weed Plan and apply for state and federal resources for noxious weed control in Elbert County; 2003-2007 Established the First American Heritage Girls Troop in Colorado.
Organized weekly meetings, events and activities for 70 girls and 12 leaders.
What do you feel are the three most significant challenges facing the real estate profession?
1. Education - Understanding laws, industry, contracts, duties, legal descriptions, easements, water, all aspects of real estate.
2. Understanding where the industry is going and determining how to prepare and adapt to changing technologies, market conditions and laws.
3. Consumer perception of the industry and making sure our need, value and relevance are made clear and understood by the consumer. Educating agents on how to do that.
North District Candidates
Marc Jandro​ | District Position 
What are your qualifications to serve as a DMAR Director?
I've owned and operated my own mortgage company prior to selling real estate. I have had my real estate license for over 20 consecutive years through the good times and the bad. I have assisted in a number of community service programs including Denver Rescue Mission, Precious Child, Casa and Urban Peak for homeless teenagers. My professional activities range from the Broomfield Zoning Board, sitting on a questionnaire panel for new agents and helping a good friend who's wife, a survivor, manage their golf tournament.
What do you feel are the three most significant challenges facing the real estate profession?
1. Moving forward we need to come together as REALTORS® to protect our business as a whole from companies that are commonly known as discount brokers.
2. Another issue that needs to be addressed is aligning our MLS with IRES so our agents are the leading source for real estate information not Zillow, Redfin or Realtor.com.
3. Finally, I think that the board lacks a connection with the majority of its members and it's crucial for us, for survival, to reconnect so being a REALTOR® actually means something important like it once did!
Theda McDonald​ | District Position 
What are your qualifications to serve as a DMAR Director?
I have been a member of DMAR for 15 years and truly believe in the organization and what the word REALTOR® means. As a Board of Director at DMAR, I would do whatever I can to help protect our profession and homeownership, as a whole. As a co-owner of our brokerage, I am constantly trying to stay informed and aware of what our industry is facing. I am looking forward to having the opportunity to help shape the real estate industry in the Denver metro area. I currently volunteer to help the Denver Rescue Mission, A Precious Child and the Gerontological Society, all of which are affected by higher housing/rent prices in the Denver metro area.
What do you feel are the three most significant challenges facing the real estate profession?
1. Affordability in the Denver metro area.
2. Political uncertainty and potential legal threats to the industry.
3. New business models attempting to push commissions down and/or eliminate Brokers.
Paul Stone​ | District Position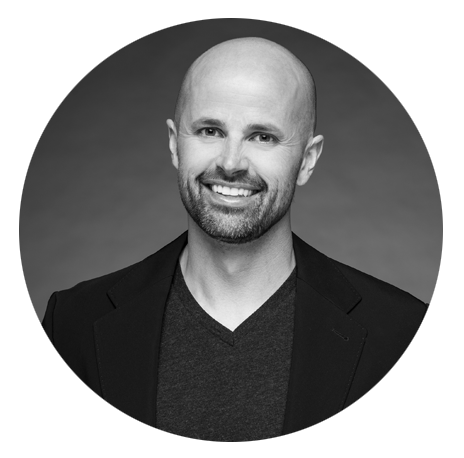 What are your qualifications to serve as a DMAR Director?
The real estate industry is in an interesting place today. Property information is freely available, empowering consumers. Technology is an integral part of how real estate practices are shaped. Huge amounts of investment are empowering new brokerage/non-brokerage models. REALTORS® remain the tried and true method for homeowners to receive proper advice, knowledge and representation. For close to 15 years, my real estate path has allowed me to experience firsthand the major changes in real estate. From growing technology-powered real estate brokerages to creating new technology platforms coupled with the lessons learned from various entrepreneurial endeavors, I have developed a unique perspective. Taking that perspective and consulting with brokerages across the globe has given me even more insight into the industry and how it works. Recently, I've felt the desire to give back locally and share my experiences, knowledge and understanding with the local REALTOR® community in which I work. As a part of the Board of Directors, I feel my contributions will be most meaningful. We are a powerful force as a collective whole, with endless potential to support and uphold the value and principles we adhere to as REALTORS®. I'd appreciate an opportunity to add to that story and possibly help usher in a new era and vision of the future of a REALTOR®. For seven years I've served on the Professional Standards Committee, where we have been able to exercise one of the most valuable components of being a REALTOR®. During that time, the REALTOR® Code of Ethics has become an important part of who I am and I enact these principles within HINGE Real Estate, which I currently run and operate with some of the best REALTORS® in the area. These HINGE agents are my inspiration and keep me going on a daily basis. Therefore, serving as a Director at the Denver Metro Association of REALTORS® would be a way I could share my knowledge and experience with other REALTORS®.
What do you feel are the three most significant challenges facing the real estate profession?
1. Defining the value REALTORS® bring to their clients: this is overlooked by technology plays and big investment.
2. That a REALTOR®'s role reaches far beyond and before any transaction.
3. Fundamental understanding of what the consumer is looking to achieve.
West District Candidate
Mike Papantonakis​ | District Position

What are your qualifications to serve as a DMAR Director?
I am currently a Director on the DMAR Board representing the West District. I enjoy the process and I've learned a lot about how our association can benefit our membership and protect the industry and homeownership. I believe I've played an important role in some of the pivotal decisions that this Board has made during my tenure. I'm a member of the RE/MAX Hall of Fame, the outgoing President of the Rotary Club of Wheat Ridge and I have held a number of positions in that organization over the past three years. From 2007 to 2015, I held several positions in the Apartment Association of Metro Denver including Board Vice President, Member on the Joint Legislative Advisory Committee and Chair of the Independent Rental Owners Council. My experience in running companies and serving on professional boards is solid. We have much unfinished business to do over the coming years, and I believe that my involvement is an asset to our membership. I aspire to become the Chair-Elect in this coming year to help lead our Association over the coming years in a changing and challenging market.
What do you feel are the three most significant challenges facing the real estate profession?
1. The landscape of our industry is changing with technological innovations. We all need to step up our game when it comes to value-added service for our clients and do a better job of getting the word out to the public about the benefits of using a quality REALTOR®. 
2. We need to bring our state and our region under one MLS system. As REALTORS®, we need to lead the charge in this area and get done with the first steps of merging the front range MLS systems over the next two years. 
3. Affordable housing and negative legislation are two areas that we must be involved in. The pride of home ownership can slip away for many consumers unless we do our part to help. This means continued and added support to RPAC and active involvement in committees and the legislative process.