Thank you for joining us at the 2020 Excellence Awards!
On behalf of everyone at DMAR, we'd like to say thank you to all of our applicants, attendees, sponsors and volunteers who helped make the 2020 Excellence Awards the biggest (and most memorable) bash of the year. And, of course, a HUGE congratulations to all the winners and honorees! Keep up the hard work and we'll see you next year for #EA21.
Past Winners
Thank You to Our Sponsors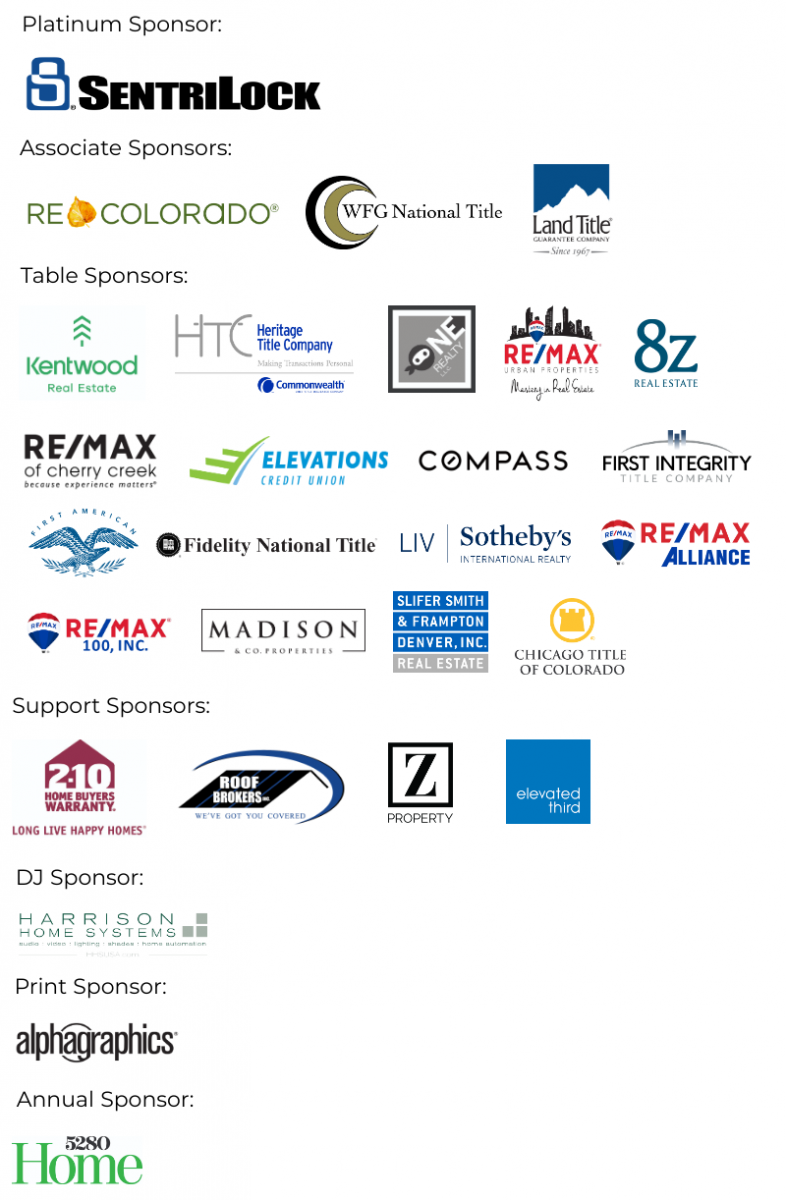 REALTORS® and industry influencers will gather to honor one another at the most anticipated event of the year.
Awards will be presented recognizing Top Producers, Broker Manager of the Year, Rookie of the Year, Support Person of the Year, Top RPAC Investors and those committed to Community Service.
The largest REALTOR® awards show in the state of Colorado and the summit of real estate achievement in the Denver metro area.