2019 DMAR Inaugural Installation & Awards
WHEN: Friday | September 20, 2019 | 5:30 PM – 9:00 PM | Add to Calendar
WHERE: Coors Field | 2001 Blake St. Denver, CO 80205 | View Map
WHY: #DMARinaugural19 is sure to hit a home run this year at Coors Field. The bases are loaded and the time is coming to score big with the next lineup of DMAR leadership. We'll be installing the new Board along with our 2019-2020 Chairman, Euan Graham. We will also be celebrating this year's achievements and recognizing our REALTOR® of the Year, Industry Partner of the Year and the recipient of the Oliver Frascona Lifetime Achievement Award. All nominations are due by Friday, August 16th - apply here.
EMCEE: Alexis Perry, Producer & On-Air Host with Broncos Broadcast Productions
PRICE: $65 pre-registration | $75 at the door
(Tickets include free parking, happy hour on the Warning Track, food on the club level and guided tours of Coors Field!)
DRESS: Business casual
For sponsorship opportunities, contact Chantel Babb at cbabb@dmarealtors.com. 
Thank you to our Title Sponsor, Chase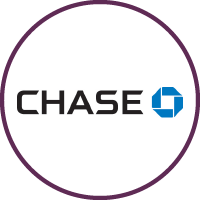 is one of the largest originators of U.S. mortgages, originating $22 billion in new and refinanced mortgages in the first quarter of 2018. It services nearly 4.9 million home loans, and has prevented close to 1.3 million foreclosures since 2009. The business's mission is to create lifelong relationships with customers by being the most trusted provider of mortgage services that helps individuals and families realize their homeownership goals. Learn more about our partner 
Interested in sponsoring? Click here for more information!