WHEN: Tuesday | January 11, 2022 | 9:00 AM – 12:00 PM 
WHERE: Online, hosted through Zoom
WHAT: With mortgage rates at record lows, inventory scarce and demand high, everyone wants to know... is the housing market going to cool off? Join us and find out! This is your chance to learn what the road ahead looks like for the housing market and U.S. economy in 2022. Our experts will update us on the health of the housing market, real estate trends, interest rates, housing inventory, the wave of COVID variants, local and national economic forecasts and more. This is truly a must-attend event for all agents. Attendees will receive 2 hours of CE credit as well as a recording of the program and decks from the speakers.
SPEAKERS:
Elliot Eisenberg, President & Chief Economist for GraphsandLaughs, LLC and a nationally acclaimed economist & public speaker
Nadia Evangelou, Senior Economist & Director of Forecasting at the National Association of Realtors®
Patty Silverstein, President & Chief Economist of Development Research Partners
Andrew Abrams, Chair of DMAR's Market Trends Committee and Employing Broker at BSW Real Estate
Nicole Rueth, Producing Branch Manager at Fairway Independent Mortgage Corporation
CE CREDITS: 2
PRICE: $55
Registration is Now Closed 
Interested in Sponsoring?
Our annual Economic Summit is one of our biggest events of the year. Sponsoring this event is an opportunity to get in front of hundreds of the most proactive industry real estate professionals in the Denver metro area. 
About Our Speakers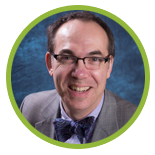 Elliot Eisenberg, Ph.D. is a nationally acclaimed economist and public speaker specializing in making the arcana and minutiae of economics fun, relevant and educational. Eisenberg, formerly a Senior Economist with the National Association of Home Builders in Washington, D.C., is a frequent speaker on topics including: economic forecasts, economic impact of industries such as homebuilding and tourism, consequences of government regulation, strategic business development and other current economic issues. He is regularly featured guest on cable news programs, talk and public radio, writes a syndicated column and authors a daily 70-word commentary on the economy that is available at www.econ70.com.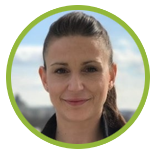 Nadia Evangelou is a Senior Economist & Director of Forecasting at the National Association of Realtors®. While all real estate is local, she focuses on regional and local market trends including the effects of changing demographic and migration patterns to forecast housing activity. Nadia has been involved in research and analysis about local housing affordability conditions and local solutions to increase housing inventory. She also studies the effects of federal policies on real estate market. Nadia holds a master's degree in Applied Economics from Johns Hopkins University, as well as advanced degrees in International European Economics and Public Administration.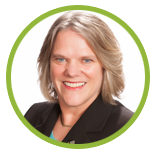 Patty Silverstein is the president and chief economist of Development Research Partners, a Jefferson County, Colorado-based real estate analysis and economic development research company founded in 1994. Ms. Silverstein's expertise is in economic research and economic development, including industry cluster studies and strategic economic development planning. She has extensive experience in preparing economic and fiscal impact analysis for community development purposes. In addition, she serves as the consulting chief economist for the Metro Denver Economic Development Corp. and the Denver Metro Chamber of Commerce.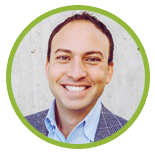 Andrew Abrams is the chair of DMAR's Market Trends Committee. He has negotiated over 250 deals for buyers and sellers in the last six years and has helped investors buy over 300 properties during that same time. While helping people navigate the real estate process is his passion, ensuring their financial and emotional wellbeing is Andrew's priority. With extensive knowledge in renovations, market statistics, policy, and zoning, Andrew will work endlessly to give you realistic expectations for your short and long-term goals.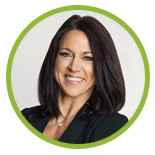 Nicole Rueth has been passionately advising clients on their wealth-building and home financing strategies for over 17 years. Her path has been as non-conventional as it is a benefit to her clients. As one of the top 200 Mortgage Advisors in the country, as recognized by Mortgage Executive Magazine, Denver's own 5280 Magazine Five Star Professional, and her own Fairway Mortgage's #1 nationally, her team's expert knowledge of the industry and high level of professionalism will be hard at work for you and your family.
Thank You to Our Sponsors
Nicole Rueth of The Rueth Team of Fairway Mortgage is personally committed to each client's success story. As an owner of 23 investment properties, an avid educator, and with over 18 years of experience in the mortgage industry, Nicole has the highest level of experience and knowledge to help clients experience the American dream of homeownership. Backed by the largest national private lender; the Rueth Team is dedicated to building multigenerational wealth through real estate and finding creative loan solutions. A driven focus on client success has earned Nicole Rueth and her team the distinction of being the #1 lender in Colorado, listed in the top one percent of National Producers in Mortgage Executive Magazine, #1 Producer at Fairway Mortgage nationally as well as being named a multi-year 5280 Magazine's Five Star Professional. Learn more about our Title Sponsor here →
Summit Sponsor
West + Main is an independently owned and operated boutique Real Estate brokerage specializing in residential properties in Downtown Denver and Front Range communities. Our team is carefully curated. Local experts who know both the Real Estate process as well as Colorado's unique communities, neighborhoods + homes fill our roster. We aren't trying to be the biggest brokerage in town - but we do make it our mission to treat every client with the same level of care. Whether you are in the market to purchase your first special starter home, looking to sell part of your investment portfolio, or want to build your dream home, we are here to help.
Bow Tie Sponsor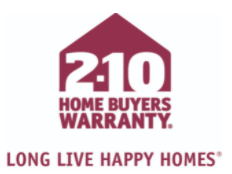 Support Sponsor