Inspirational Quotes From Successful Women | Wired 2021
Happy Women's History Month! To celebrate, we compiled some of our favorite quotes from our 2021 Wired: The Self Summit.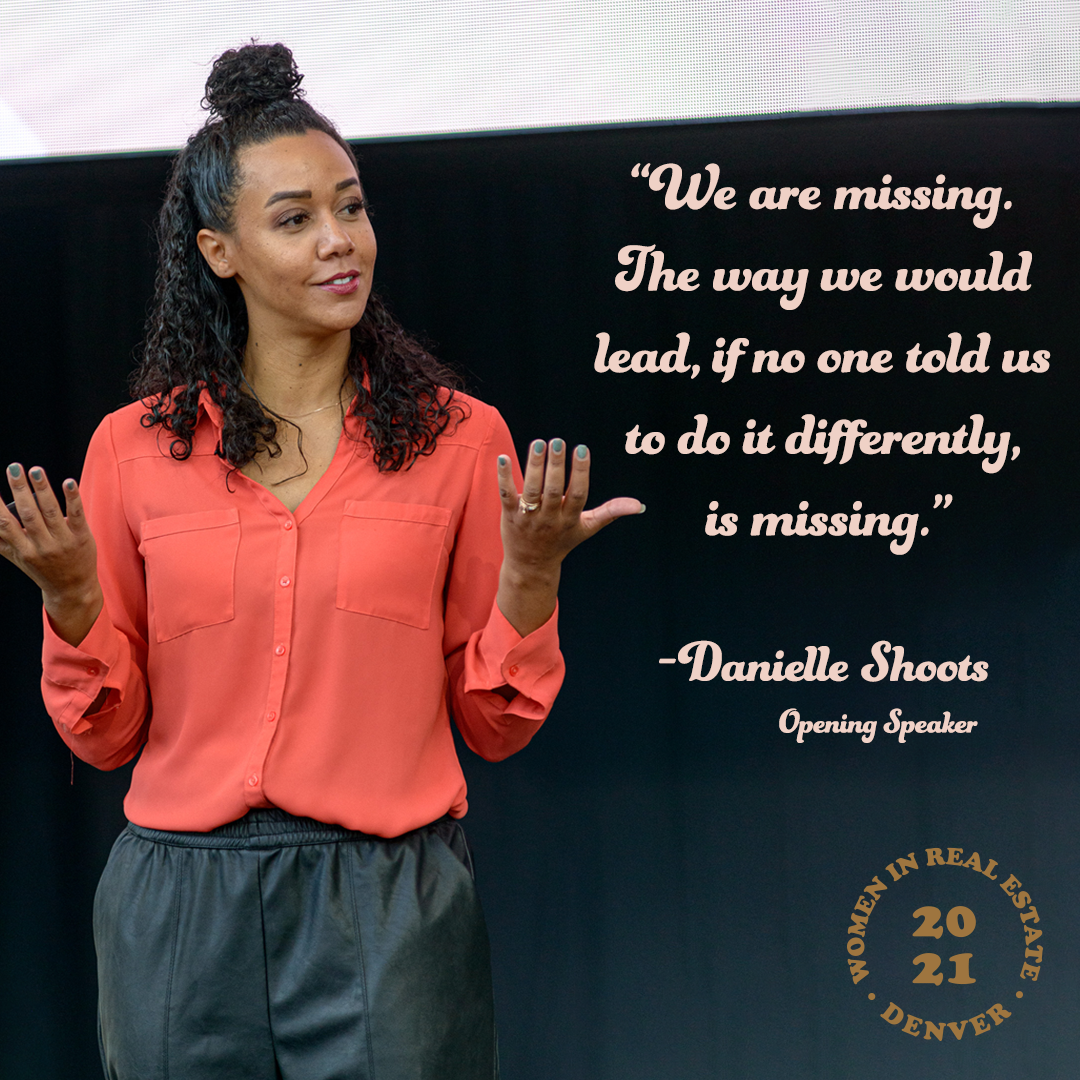 "If I ask you how you feel, we start to unite. We live in a world where we don't ask that question. And this is why women need to lead. We don't get to inclusive economies until we unite in how things make us feel. It's what we have in common as human beings. And it's also the thing they tell you to leave at the door as a woman when you go into your career, right? Well I have really really good or bad news for you, depending on who you ask: wherever you go you take you with you."
- Danielle Shoots, Founder/CEO of the Daily Boss Up & Vice President/Chief Financial Officer for The Colorado Trust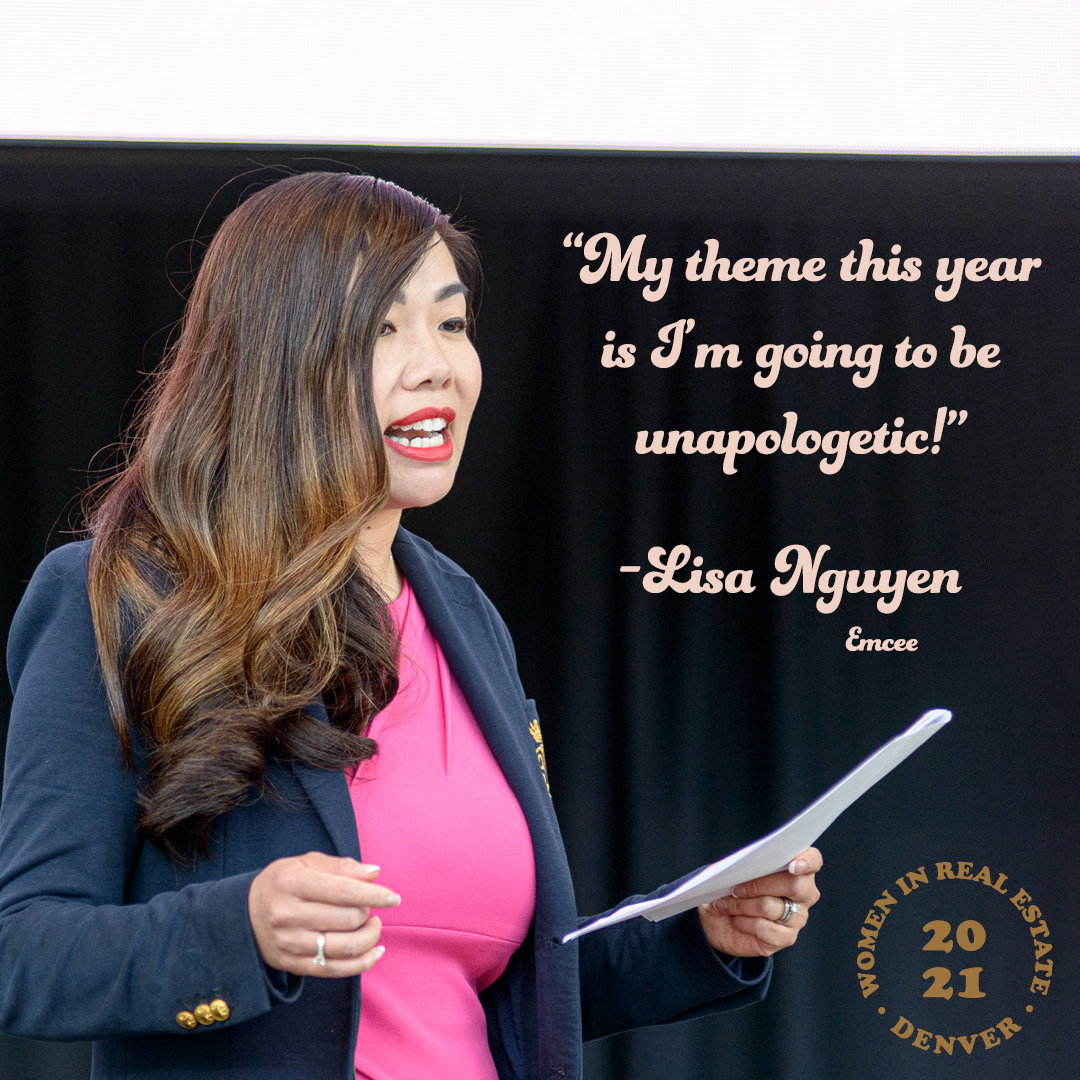 "I had a conversation with a man the other day and I was talking about why it is that women in positions are asked 'Are you sure you're going to be able to handle that position? Are you sure you're going to be able to handle that job? You just had a baby!' But with a man, with the same amount of kids, why is he never asked 'Are you sure you're going to be able to handle that position? Are you sure you're going to be able to handle that job or project?' And so, he stopped, and he's like 'you're right.' And that's why I'm standing up today." 
- Lisa Nguyen, Team Leader for The International Group at RE/MAX Professionals, Co-Chair for the 2021 Asian Real Estate Association of America (AREAA) Diversity and Fair Housing Summit, 2020 Past President of the Greater Denver Board for AREAA, 2021 AREAA National Policy Board and Board Member of DMAR's Community Alliance Committee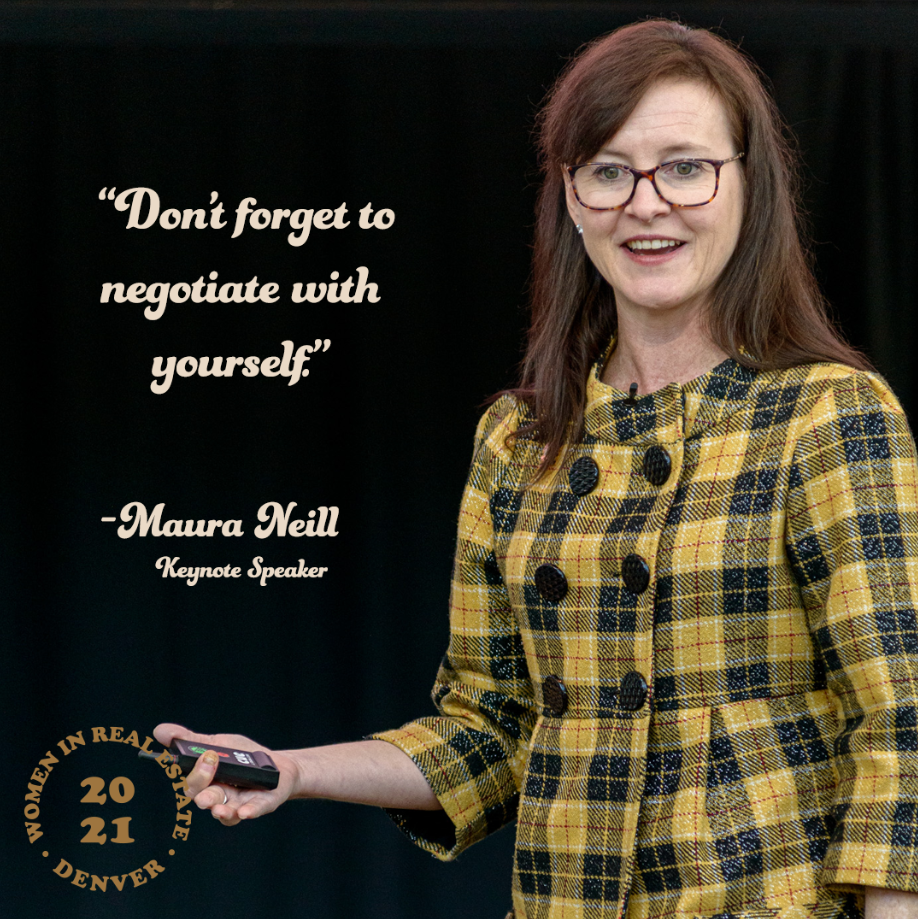 "We are great at advocating for others… were not so great at advocating for ourselves. And that's a problem. […] If you set those boundaries with your clients, the ones who respect you will respect the boundaries. So make sure you're creating that time for yourself because a happier, more well-rested, more well-rounded you is going to be a more successful and better-negotiating you."
- Maura Neill, CRS, CDPE, ABR, MA, Second-Gen Realtor®, Team Leader at RE/MAX Around Atlanta & International Real Estate Speaker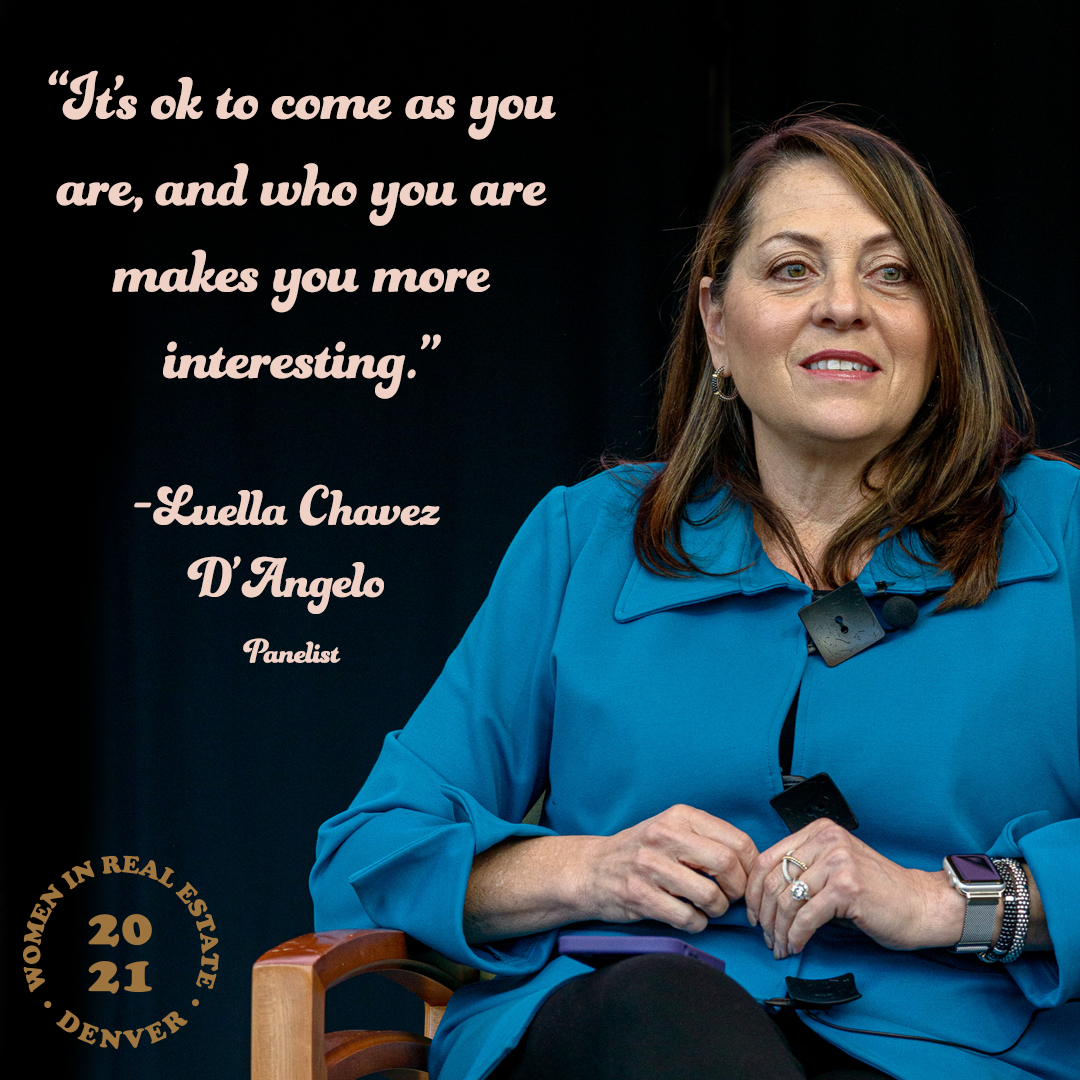 "It is when you hear somebody's story that you fully embrace them. So what I learned, probably in my late 30s because of these good mentors that I had, was it's ok to come as you are. [...] Who you are makes you more interesting, and who you are makes you more palpable, it makes you more promotable, it makes you more interesting as a boss, it makes you more interesting as a subordinate and more interesting as a peer."
- Luella Chavez D'Angelo, CEO of Colorado Inclusive Economy, Top 10 Leader (Executive Hispanic Magazine), an Outstanding Women in Business Award Winner (Denver Business Journal) & a 2017 recipient of the Denver Metro Chamber of Commerce's Del Hock Award for Community Service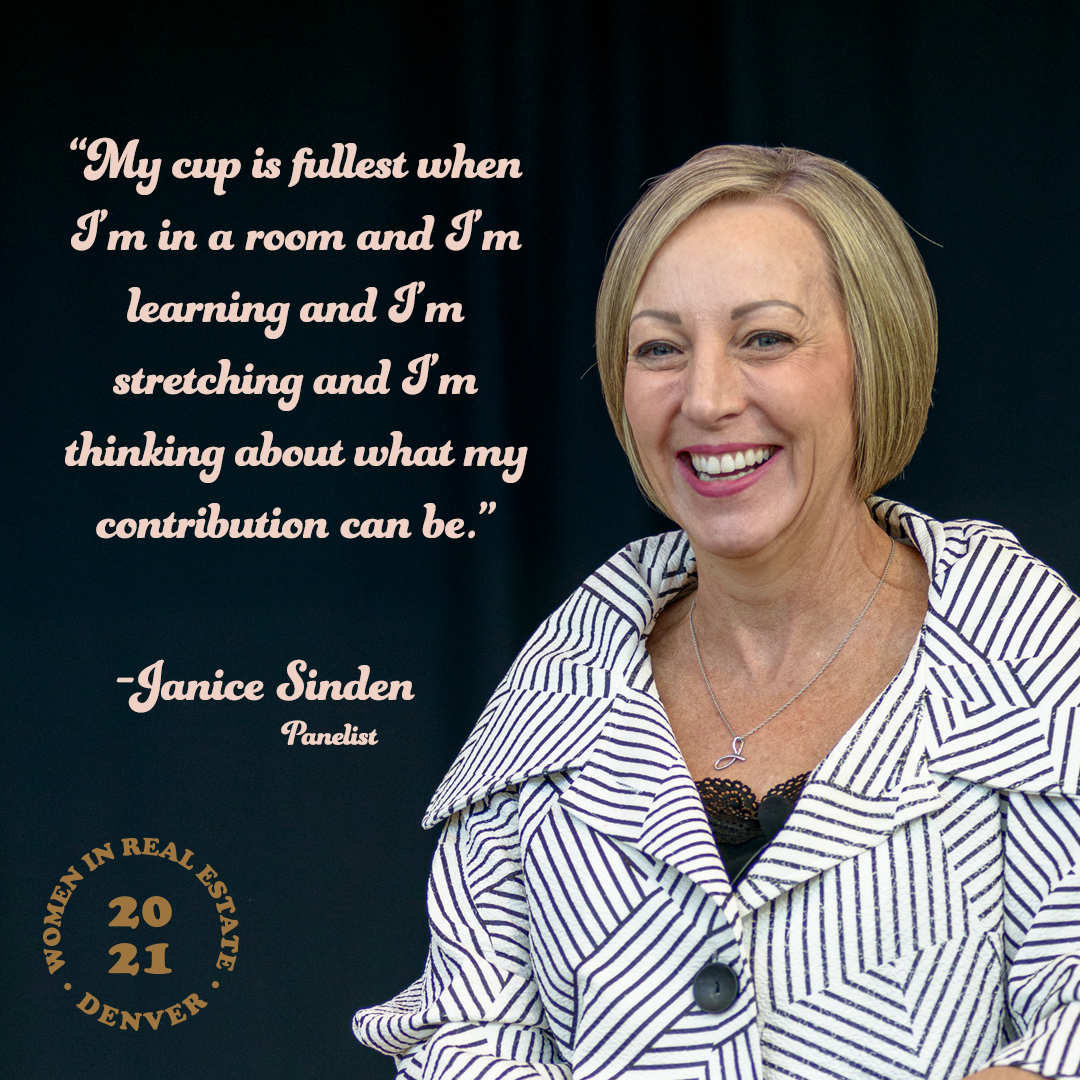 "For me, my cup is fullest when I'm in a room and I'm learning and I'm stretching and I'm thinking about what my contribution can be, and sometimes I don't have a lot to give but I can be an ambassador, I can be a thought partner and I can be a connector. I suggest to folks when they are figuring out board service, do one for your heart and do one for your profession."
- Janice Sinden, President & CEO of the Denver Center for the Performing Arts & a 2021 Titan 100, a program that recognizes Colorado's Top 100 CEO's & C-level executives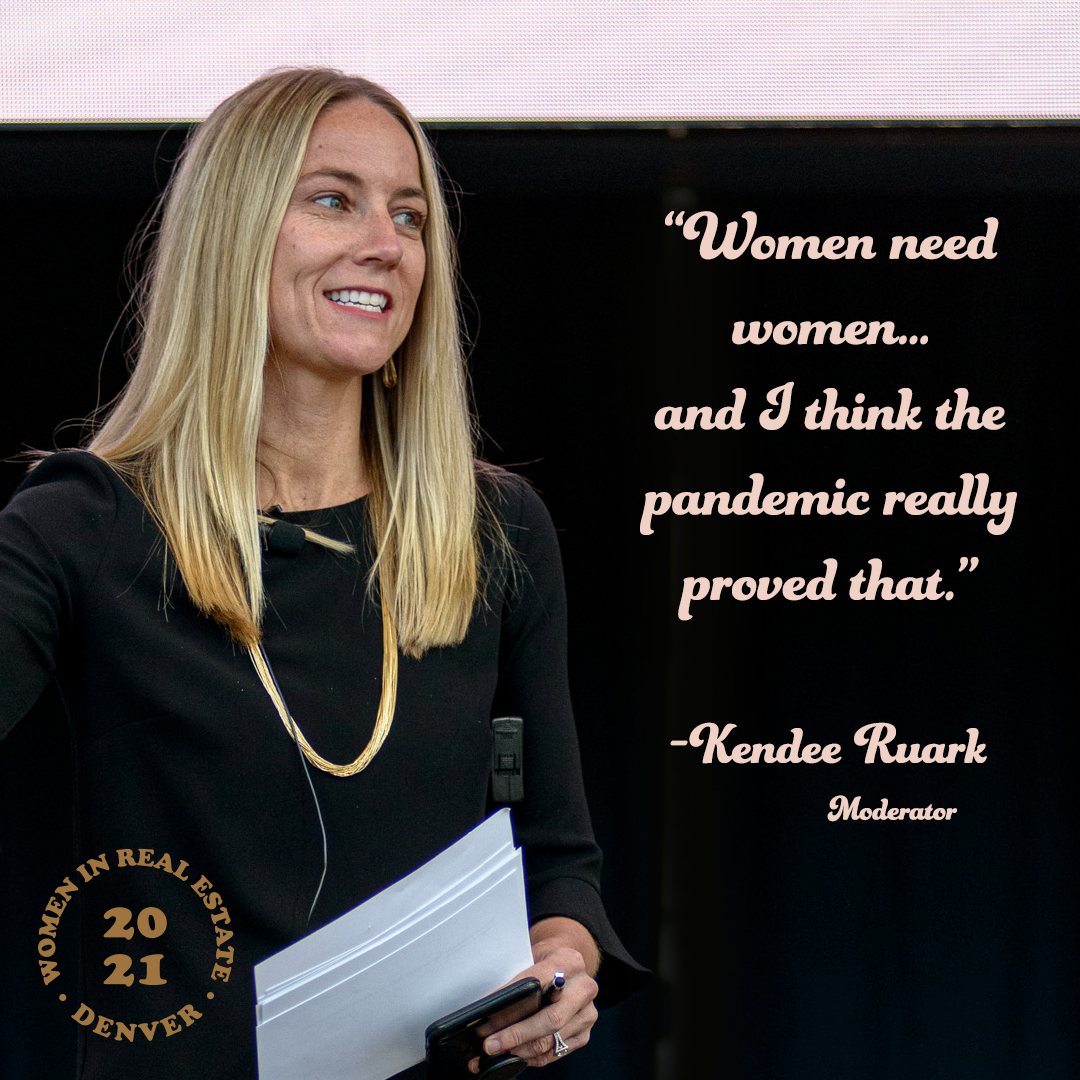 "Women need women… and I think the pandemic really proved that. Danielle talked about the statistics around women and how we were impacted in the pandemic with regard to the workforce. Women were expected to be home if their children weren't in school. Female industries were impacted more than male industries. So we really need each other."
- Kendee Ruark, Executive Director, Senior Lending Manager at JPMorgan Chase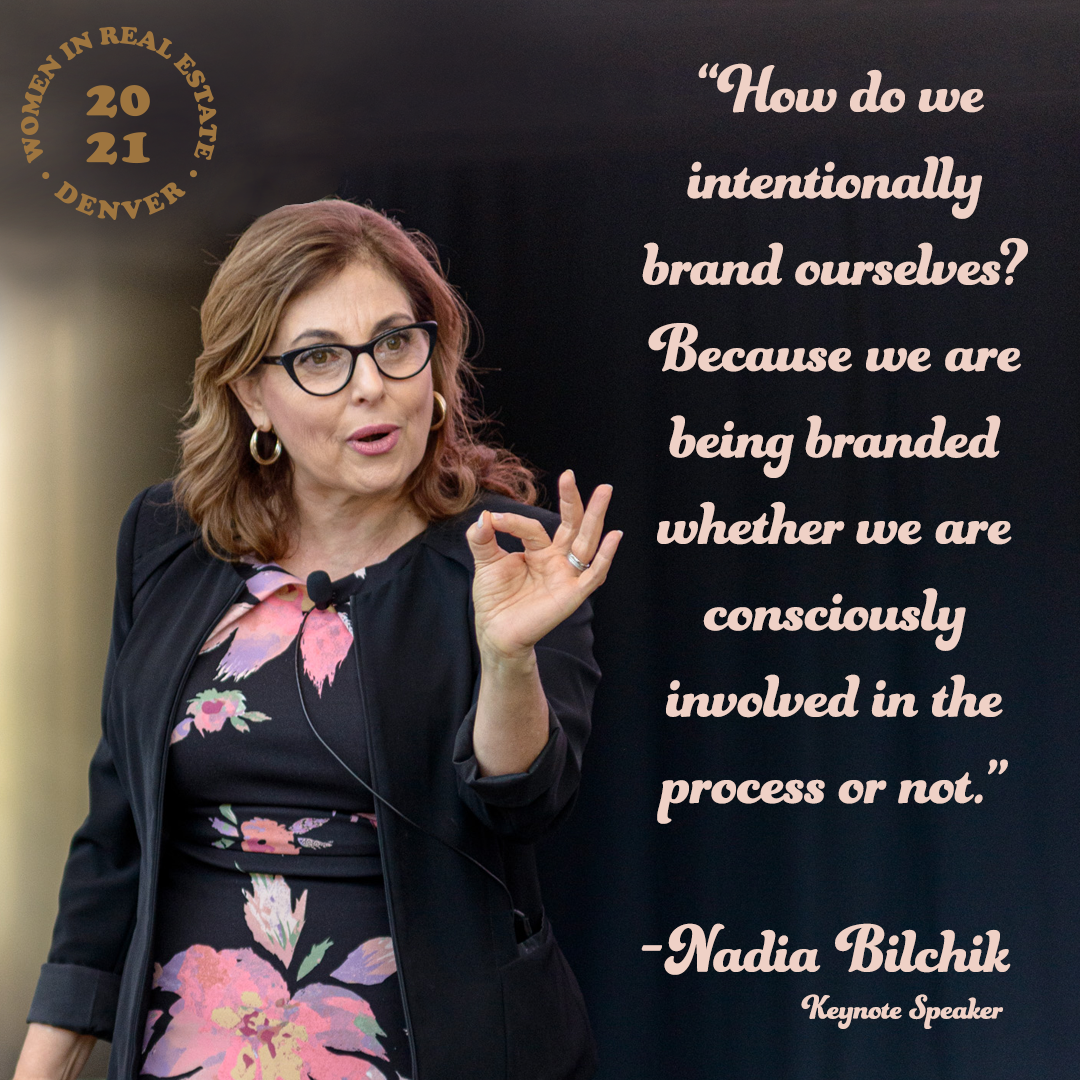 "How do we intentionally brand ourselves? Because we are being branded whether we are consciously involved in the process or not. So we begin this by saying 'How DO we want to show up in the minds of the people we impact? How DO we show up?" Think of two adjectives that you would like have come to mind when people think about you. If I want to come across as fearless and loving, I can't walk around with a t-shirt that says 'hello everybody I am fearless and I'm loving'… I'm knowledgeable, I'm a subject matter expert. I have to DEMONSTRATE it. […] You cannot dictate how you are perceived, you are perceived moment by moment. [...] I ask you if you learn nothing else in my session today, if the fire bell had to go right now, it's to constantly and consistently say 'Is the way I am behaving in harmony with the overall perception I want to create?'"
- Nadia Bilchik, President of Greater Impact Communication, an internationally renowned television personality, communication and professional development training expert, author and keynote speaker