Coffee Break with Andrew Abrams

On a snowy Friday morning, Andrew Abrams, REALTOR® at Vision Real Estate and Chairman of DMAR's Government Affairs Committee (GAC), met up with us at one of our favorite coffee shops - Boxcar Coffee Roasters - inside The Source, a trendy artisan food market in Denver's River North District.  Over velvety smooth lattes and Andrew's choice of tea, the atmosphere of the former 1880's brick foundry building turned hangout hotspot was the perfect setting to discuss Andrew's experience with fix-and-flips, working with the GAC, and how he met his mentor, Greg Geller, who he fondly refers to as "controlled chaos."  
Amongst talk of his networking strategies and how he maintains a 100% referral-based business model, he also shared his 2016 goals and resolutions, the top websites he visits daily, and which Denver neighborhood he loves most. 
---
DMAR: Tell us a bit about yourself and how you got involved in real estate.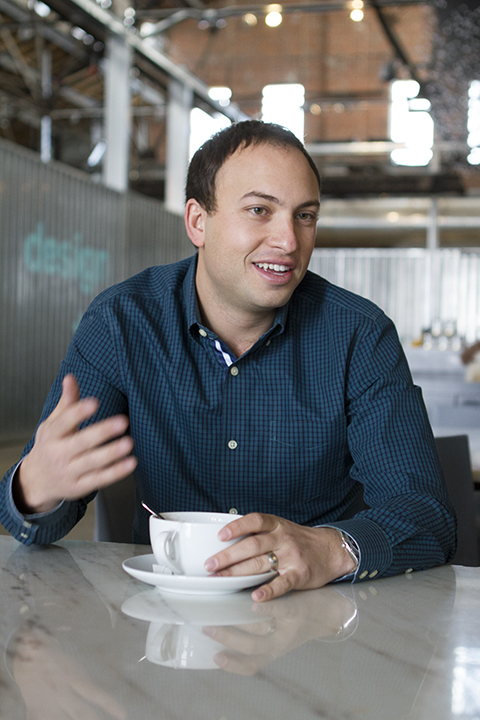 Andrew: I was born and raised in Colorado and went to the University of Colorado up in Boulder where I majored in psychology. I had a commercial real estate internship and I kind of teetered between both. Out of college I was supposed to manage the Pavilions for Gart Properties but then the recession hit and that job vanished. I jumped ship and started working with kids with mental illness and emotional instability at a residential treatment center. I really loved it but it was hard to get 40 hours in and the pay wasn't very good.
So then I moved over to reviewing BPO's (Broker Price Opinion), which really helped me to understand how to value houses.  At the same time I had gotten my real estate license but was not practicing full-time.  I met Greg Geller, the owner of Vision Real Estate, and hung my license under him. I followed him and everyone else in the company around for about a year until I left BBPO's and went into real estate full-time.
D: Walk us through a day in your life.
A: The thing I like so much about real estate is that there is nothing that's consistent.  I always have things that I would like to do but rarely ever get to, such as reach out to my sphere and really understand budgets for fix-and-flips, because at the end of the day those seem to fall by the waste-side to whatever is in higher demand.
Normally when I'm driving to the office I don't know what my day will look like. I have a broad idea of what's going on but then I'll get one call and everything will switch around. One thing I've learned is that you don't mess with momentum. If the momentum is going and I have lots of things I'm working on, I just keep going and don't mess with it.
---
---
D: Is there one thing on your to-do list that you'd like to have more time to focus on?
A: What I've learned most about real estate is that the more time you take to learn about and get specialized in something, the more time you have to then add something else to learn about.  Writing my first contract took about four or five hours and now it takes me 20 minutes.  
There's not really one thing I'd like to focus more on. Anytime I get free time I'm interested in two things. I'm the Chair of DMAR's Government Affairs Committee (GAC) so first, understanding how the political decisions affect property ownership rights and REALTORS® is something I just love and think is really interesting. What was frustrating for me early on was not understanding the big picture of how everything worked. I understood that real estate was supply and demand, that's what makes a buyer's market or a seller's market, but I didn't understand why buyers were doing what they were doing. And second would be learning more about construction and what it really takes to do fix-and-flips.
---
---
D: What's your favorite part of your day?
A: My favorite part of the day is if we put in an offer - especially if we are competing to put in an offer - and my clients get that offer. People work their whole life in order to afford to buy a house, and when they fall in love with a house it's really hard to fall out of love with it. When you're writing that offer they have so much emotional investment, let alone physical investment. And so when they get it, it's truly amazing. That's why I do what I do.
---
---
D: What's your least favorite part?
A: When there are things that are out of your control and you have to play the waiting game. I hate having to wait and see what someone is going to do. When something is out of your control it's always very frustrating.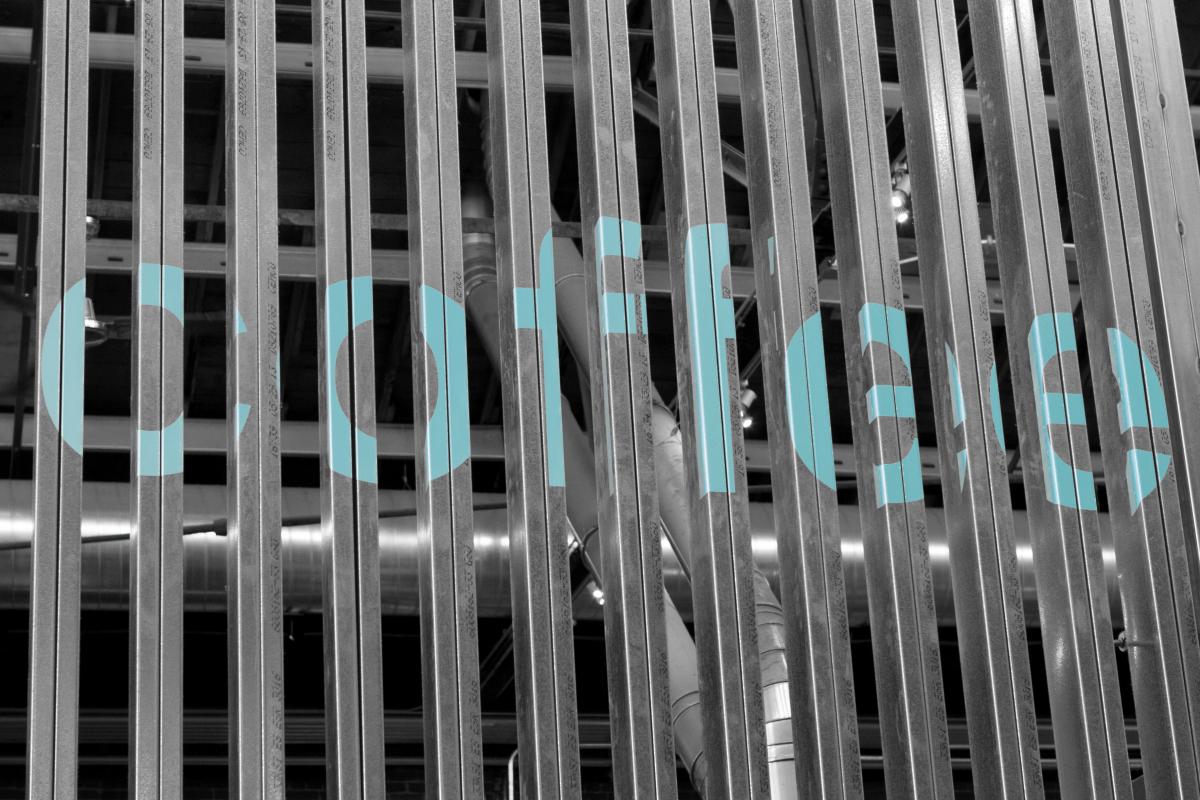 D: How do you feel about technology? When do you prefer to use technology and when do you prefer to unplug?
A: I have my phone on me all the time because if someone calls I always want to be available for my clients. But as far as maximizing or using the technology, that's not something that I do as much. The strength in my business is really the personal connection and I think it's hard to connect with someone if you're not face-to-face. I use technology to set up meetings and I do network and market myself on Facebook, but at the end of the day it's all about face-to-face interactions.
---
---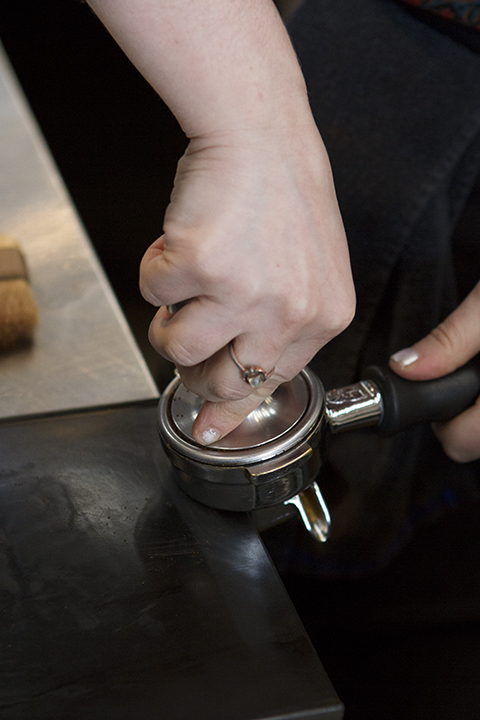 D: What websites do you visit daily?
A: REcolorado
Facebook
D: What are your favorite industry blogs and new sources?
A: Inman
CRL and Associates newsletters 
I'll read anything I can get my hands on. Whenever I don't know what to do, I'll read an article - it's interesting and eventually it'll be useful.
---
---
D: What are the top three apps on your phone?
A: There all games: Chess Time, Bridge and Words with Friends. I talk with my mother all the time through Words with Friends… shows how cool I am, but it's fun.
D: What's the biggest business improvement you made in 2015?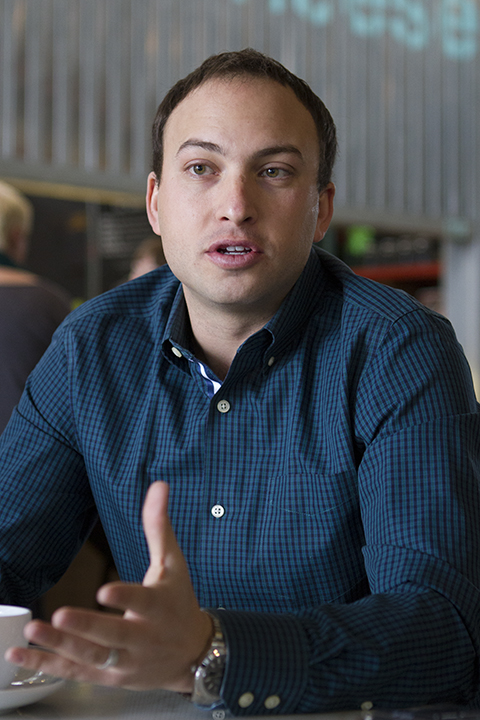 A: I changed my marketing from putting a lot of money into Zillow and Trulia to just going completely referral based and being a little more social. I'm already very social, but by focusing more on just connecting with friends I actually almost doubled my volume and I had no overhead. It also gave me a chance to play more sports. I did two fix-and-flips with guys I play basketball with, and I have some clients I play soccer with, so it was the best of both worlds.
---
---
 D: What are your strategies for being more social and growing your client-base?
A: I go out a lot. It's fun. I'll throw parties at my house because I love doing it and I offer for other people to throw parties at my house. I also try to go out once or twice a week.
Having the knowledge and knowing what your talking about is also important. In real estate everyone assumes you should know everything about everything and that's what I've started to do. I was never politically active before I got into real estate, I didn't know where every park was…  You have to do your research since everyone is very interested to know and talk about what's going on in their community because it really impacts their lives.
---
---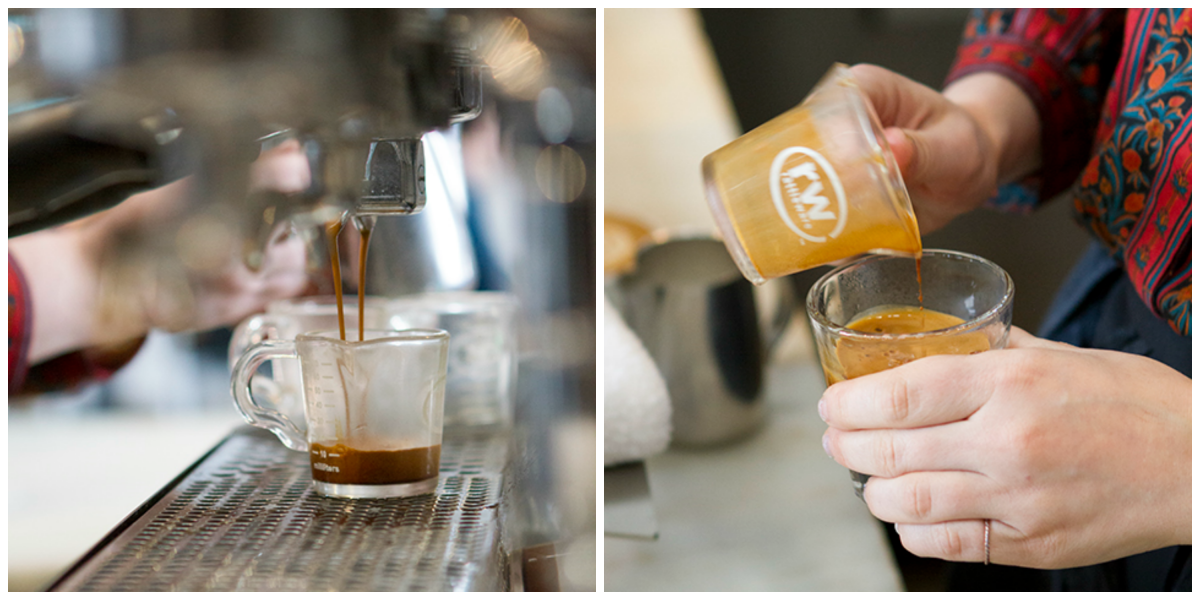 D: It can be hard to make connections and know how to put yourself out there in order to get clients and referrals. Do you have any recommendations?
A: Everyone has a different personality and a different style and that will come through. Something that I really enjoy about real estate is that it's a completely individualized career. What works for one person may not work for another. For my personal style, it's a little more passive where I just like to get to know someone. I really believe that the only way someone is ever going to work with you is if they have a connection with you. I have missed the boat a few times; clients have been looking for a REALTOR® and didn't necessarily know I was one because all we did was chat. Usually I can slide it in there, but I don't just say, "Hi, I'm Andrew Abrams. I'm a REALTOR®."
---
---
D: What are your resolutions for 2016?
A: First, I want to take a big trip this year to either Morocco or Peru. In real estate it's really hard to disconnect, so if I'm anywhere with a cell phone I'm working. So to get out of the country I would be able to disconnect a little more.
Second, I want to continue to learn the construction side of real estate, and really get my list together from contractors that I use with investors and then ones that I would use for personal houses.
And then third, I want to continue to educate myself, which is a goal every year. There are so many different ways to make money and there are so many different ways you can get educated in real estate that there's never an excuse not to learn. 
---
---
D: Where do you see yourself in 5 years?
A: I actually spent the last 18 months or so researching that… because I feel like I have a lot going for me but, at the same time, I always believed that you should really be specialized in something. The biggest thing I learned from my research is that you really don't have to be. If you can be skilled in a lot of different things, then whatever becomes a priority comes to the top of your list naturally and other things fall by the wayside. That just happens organically.
So five years from now I'd like to be doing exactly what I'm doing now: fix-and-flips, working with clients' (buyers, sellers, and listings), and working with my investors. If I can keep all three of those balanced and keep everyone happy, then I'll be happy.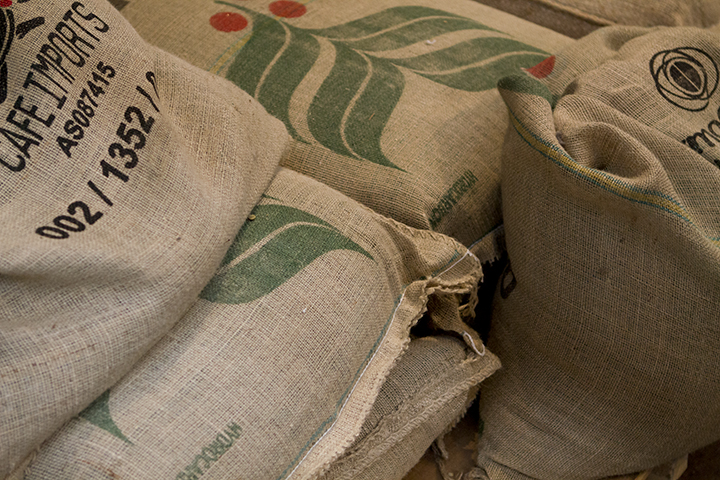 D: What's been the biggest obstacle your business has encountered, and how have you dealt with it?
A: There are two big obstacles that I've had to deal with in my career. One was not doing real estate full time for the first two years of my career; it was just impossible to know what I was doing. And then once I got started, knowing how to keep myself busy was another challenge. I'm a big believer in finding a way to get yourself to a 40-hour work week. At the point where you have really good momentum, that's when you can reel it back and eliminate anything that's not making you money but until then, just figure out a way to keep yourself busy. 
The concept of momentum is also really important and something that you don't want to mess with. Especially in real estate and with the seasonality of our business. When things are good you work as hard as you can and as much as you can because, as my mom always says, "You never know when the next check is coming."
---
---
D: Who would you say is your mentor or someone you look up to?
A: Greg Geller really mentored me and showed me all the aspects of real estate that I know. The thing I respect most about Greg is the fact that he explained to me how the real estate world works but he also let me make it my own. Greg is controlled chaos… he comes in with so much energy and he really knows what he's talking about. My demeanor is very different, it's a little softer and slower. He really let me adopt my style into his teachings and it's worked out really well. Because of that, I feel like any room I walk into I'm going to be one of the most knowledgeable people. It's an advantage that I've gotten and I feel very fortunate.
---
---
D: Do you think it's harder for newer agents to find a mentor like Greg?
A: Yeah, I really do. I convinced one of my friends to get into real estate and I've been working with him… and it's a lot of time and a lot of effort. For me it makes me really happy that I can teach it and pass it on, but I don't think that's the norm. It's really hard to make a living in real estate, so to do it and put all your effort into it full-time, plus have the time to train someone else is really difficult. I think that's why there's a lack of mentorship. There are some brokerages that do a great job educating. Taking classes is worthwhile but teaching how to apply it and holding someone accountable is the difficult part.
---
---
D: How did you get involved in the GAC and what has been your experience working with that group?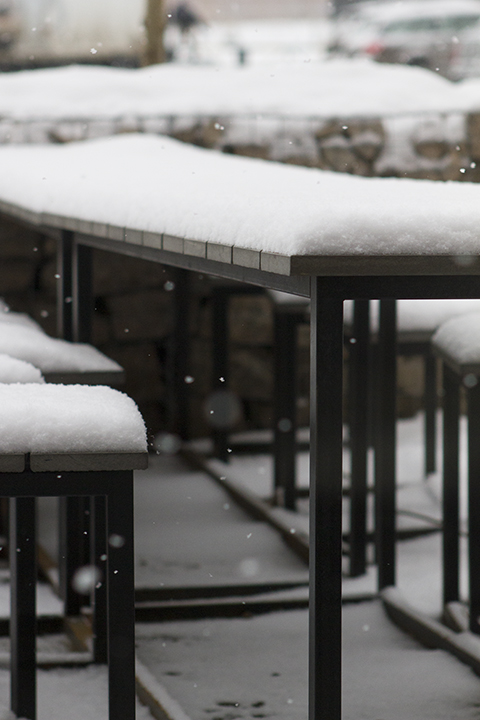 A: I joined the committee about three or four years ago. The first day I learned more than I had in the previous two years. I had no idea what any of the acronyms meant - I didn't talk for an entire year, I was the quiet kid in the corner just writing down what every acronym stood for.
Eventually everyone starts using the same verbiage and you understand what's going on and that's when I felt a little more comfortable speaking up. Later I really understood it and decided to move into a leadership role. The best part is that everyone in there just wants what's best for homeownership rights and REALTORS®. The focus is on what's good for us as REALTORS® and what protects people because at the end of the day that's our goal.
---
---
D: What are the biggest government affairs issues you hope to tackle this year?
A: There are two big issues and they've both been issues for a while. The first is construction defects, which needs to be changed at the state level. To have a balanced housing economy, you need all three: apartments, condos, and houses. That's lacking right now.
The second issue is IHO (Inclusionary Housing Ordinance) or Affordable Housing. Before I joined the GAC, I thought affordable housing just meant a lower price point, but that's not necessarily the case. You can have different loan programs, down payment assistance programs…. there are a lot of different ways to use the funding stream. Hopefully we can work to make it better in the future than it has been in the past.
---
---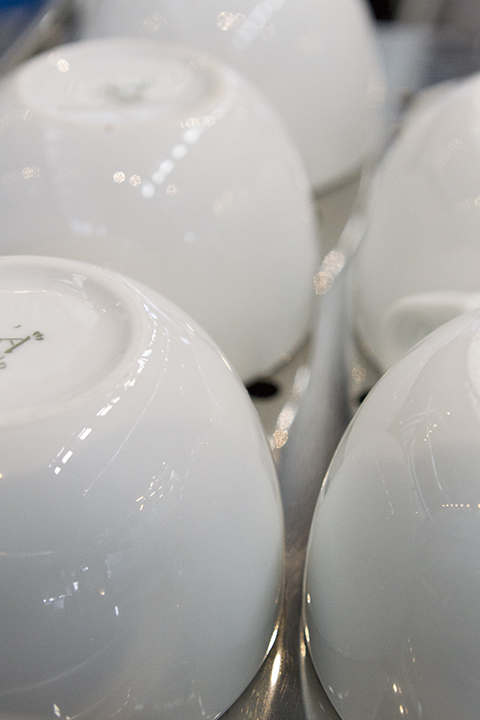 D: Do you have a favorite restaurant in Denver?
A: I'd probably have to say Rioja. If you don't know where you want to eat - but you know you want something delicious - go to Rioja.
D: What's your favorite neighborhood in Denver?
A: Definitely Berkeley (because I live there). There is so much going on, it's incredible. There's always good and bad with development, but some of the new restaurants are great, Atomic Cowboy and Pinche tacos are some of my favorite spots in that area. The upsetting part was that they got rid of Elitch Gardens Bowling Alley. It was my favorite place to go at night and get $1 Jello shots (laughs). It turned into Natural Grocers, which is great, but I tried to bowl lettuce down the aisle and it just wasn't the same...
D: How would you describe your relationship with coffee?
A: I don't drink coffee, which is weird because everyone always wants to meet for coffee and so of course you say, "Yes" but then you get tea and it's always a little awkward. I do drink Red Bull so it's not like I have anything against caffeine, I just don't like the taste of coffee.
---

►►Interested in being featured in the next installment of Coffee Break?
We'd love to meet with you! Contact us at communications@dmarealtors.com.