Coffee Break with Greg Zadel Part II

Missed Part One of Coffee Break with Greg Zadel? Check it out HERE
DMAR: How do you think the rental market has affected housing?
GREG: It's helped push the people who can buy back into buying.  But there are plenty of people who can't buy - or don't want to buy - and they are the ones getting squeezed.  The segment that it's really tough on is the younger folks, especially the ones just getting out of school who probably have student debt and are getting their first jobs.  
If you're just getting out of school and you're not sure how long you're going to be in Denver, it doesn't necessarily make sense to buy.  I try to counsel people that if you're going to be moving in the next year or two, you probably don't want to look at owning unless you have a plan to keep that as a rental or something else.  Just because the market has gone up a bunch in the last two years that doesn't mean it's going to go up in the future. 
And, like all things, we've seen cycles.  I've been doing this for 35 years now and you see the cycles.  In the early 1980s, it was condos.  Then it was little strip malls.  Later there were a whole lot of banks built and then five years later half of them are something else.  But everyone is out there doing it to get their little footprint even though not all of them are going to make it.  I think apartments are going to be a similar thing.  There are so many being built, that in a few years some of them are going to be "problem properties."               
---
---
D: How do you work with younger buyers and sellers or first-time home homebuyers?  Is it different and what are the challenges?
G: In our area out in Firestone, we work with a lot of first-time homebuyers and a lot of younger people.  We've realized that you can't put them in a box.  You can't make assumptions.  The challenge with millennials is just how you go about marketing to them.  We have to look at different ways of doing that, whether it's social media or something else.  I read the other day that the biggest challenge for younger people is making that first contact with a REALTOR® and so that is a topic for an upcoming meeting at my office… how do we solve that problem?  How do we make it easier for these people to contact us and say, "Ok, I want to buy a house"?  Young people tend to get a lot more information online and they read a lot of reviews.  What's important to them is different.   
---
---
D: What are your thoughts on how technology is shaping the real estate business?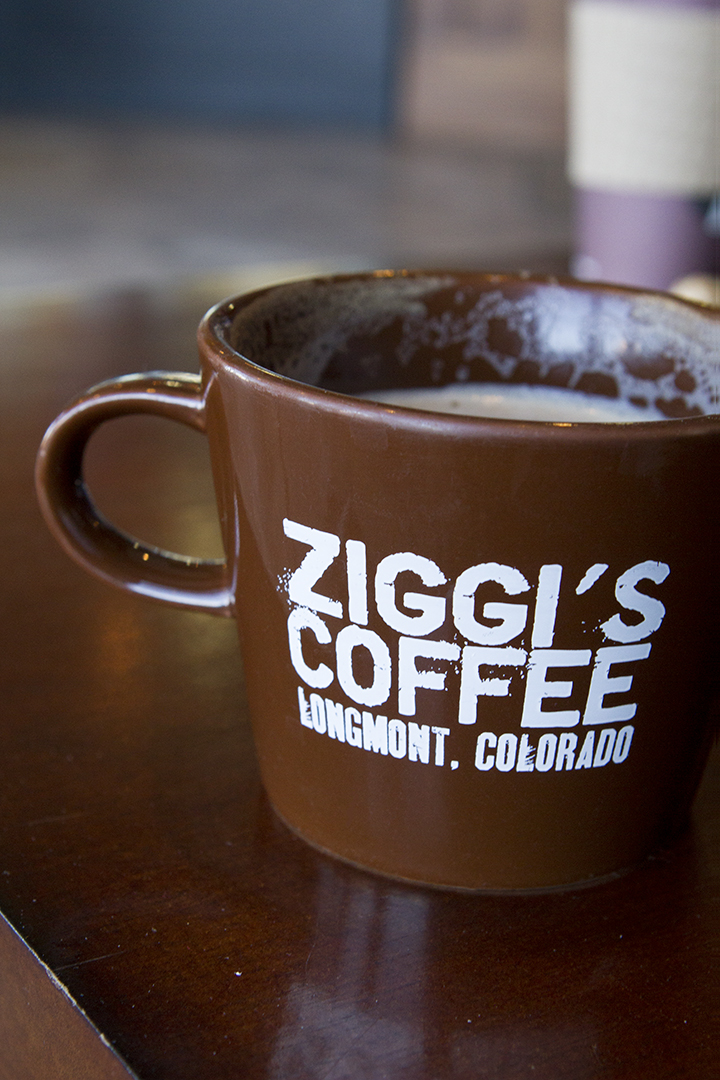 G: They're tools.  If broker associates are using the tools properly, they are more efficient and able to do more effective business.  If not, they just get caught up in it.  A little bit of time on social media is great and having a presence is good, but you can go too far with it and kill your time.  If you use them effectively then it's one more touch and one more way to connect with people.  You might see my sign or get a postcard in the mail or you might see something I post on Facebook.  It's one more chance for me to be top of mind when someone needs my services.  Technology has changed the market a little bit.  The transaction time used to be longer even in a frenzied market.  Whereas now, between my phone and yours, we could take care of this in minutes versus days.  And so you have this really compressed timeframe and it's changed how we do things and it's made it more urgent.  
---
---
D: Whom do you respect most in the industry?
G: I don't know about an individual.  I've been very fortunate in my volunteer work to get to know tons of people.  I've been exposed to people, information, and just experiences that I would never have if I was sitting out there in Firestone.  I would say it's the Association that has given me that opportunity more so than an individual person.  I've met a lot of great people and some people who I look at and think, "Gee, I don't want to do it that way."  I've met a lot of smart people who come across in a way that makes people not want to listen to their ideas and I don't want to fall into that trap.  I just try to pick up a lot from a lot of different people.  Whether it's brokers, Association staff, lenders, or other people involved in the industry… it's all been good.      
D: Sounds like volunteering has been very rewarding for you.  Can you tell us a bit about your community and public service work?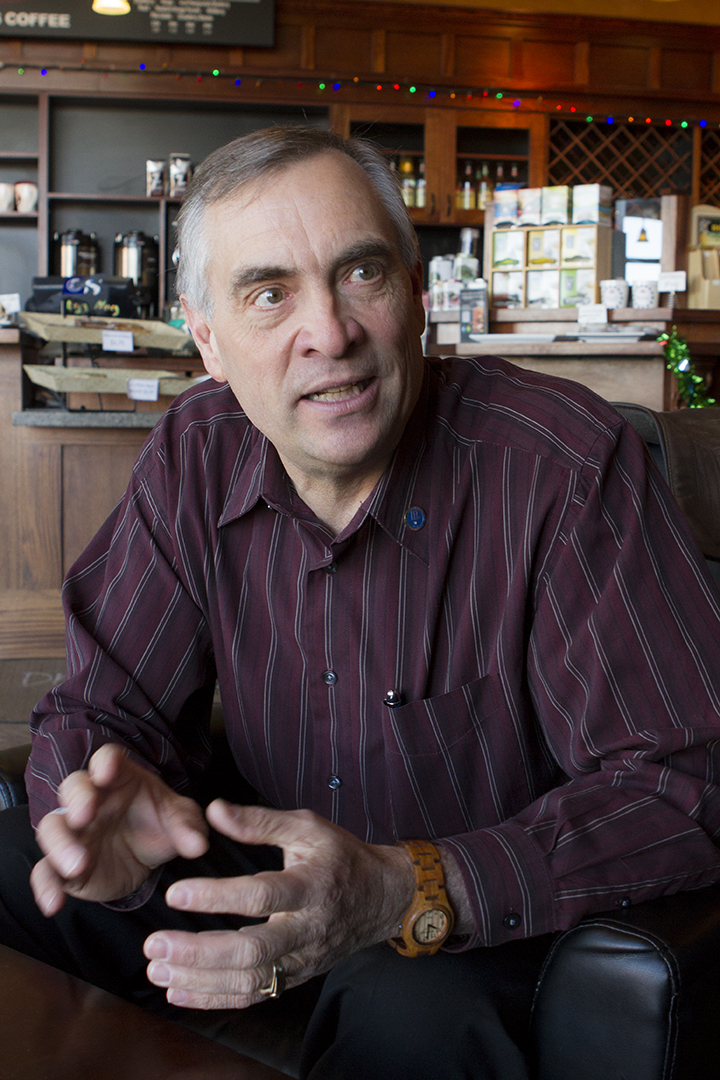 G: I have a hard time saying no.  I've done a lot with the board and with the Associations, technically ever since I got started.  At the time that I started my office, Firestone was in the Greeley Board's jurisdiction.  I worked with the Association executive at that point and the North Suburban Board of REALTORS® to get the boundaries changed so I could belong to North Suburban, which became North Metro before it merged into Denver.  I've been involved locally a lot - Chamber of Commerce, the district, the Rotary Club.  I do a lot of public stuff.  I've been involved with the school district with their bond committees and looking at that kind of stuff.  
Lately most of my work with REALTORS® has been at the national level, which has been fun.  It's neat to get involved where you can bring a voice and a perspective from a small brokerage and see things change.  Ten years ago we had a group that was formed at the national level - about 15 of us - that tried to visualize what the future of MLS was going to be... and now that's RPR.  So to see it go from some meetings in Chicago to becoming something that is an amazing thing and a member benefit, is pretty neat.  
---
---
D: What would you say to others to motivate and inspire them to also volunteer?
G: This sounds cliché but you really do get back more than what you put in.  I couldn't have gone to classes to learn as much as I've learned through my volunteer work.  We're in an industry where, even though we're competitors, people are pretty open to talk about what they do, what works and what doesn't work.  There's a lot of personal gain in that for your own growth.  
To get people involved is always hard.  I think we've seen some good examples with the board leadership, people who are very productive business-wise who can also do some volunteer work.  But to get people interested I think it's best to do what a lot of the Associations have been doing now with the smaller task forces and telling people what their job is and what they need to do to get that done.  That keeps them involved.
But basically you do it for the right reasons.  You do it for the benefit of the industry and you get some personal growth out of it.  It doesn't mean that you're going to make any more transactions out of it… you may and you may get some referrals overtime.  But sometimes, on the downside, those of us who have been doing the volunteer work for a long time have to be able to step back and let someone else do it.   When people get involved they like it, it's a fun thing and sometimes it's an ego thing.  But we have to learn how to step back from it and that can be hard for people to do.
---
---
D: What's your favorite neighborhood in Denver metro area?
G: Well I like where I'm at in Firestone.  I've literally lived between Firestone and Fort Lupton all my life, other than staying in the dorms for three years.  I really like being out in small towns.  The great thing about it is that we're close enough to the city so I can be downtown in 45 minutes, less if there's no traffic, but we're not in the middle of it.  We're "out in the boonies" to some people, but it's really not far.  It's quick over to Boulder, quick into Longmont, and I can be to the airport in just over 30 minutes.  I like the location.  We've got a lot of trails, some lakes… just a nice little small town.  That's what I'm used to and that's what I like.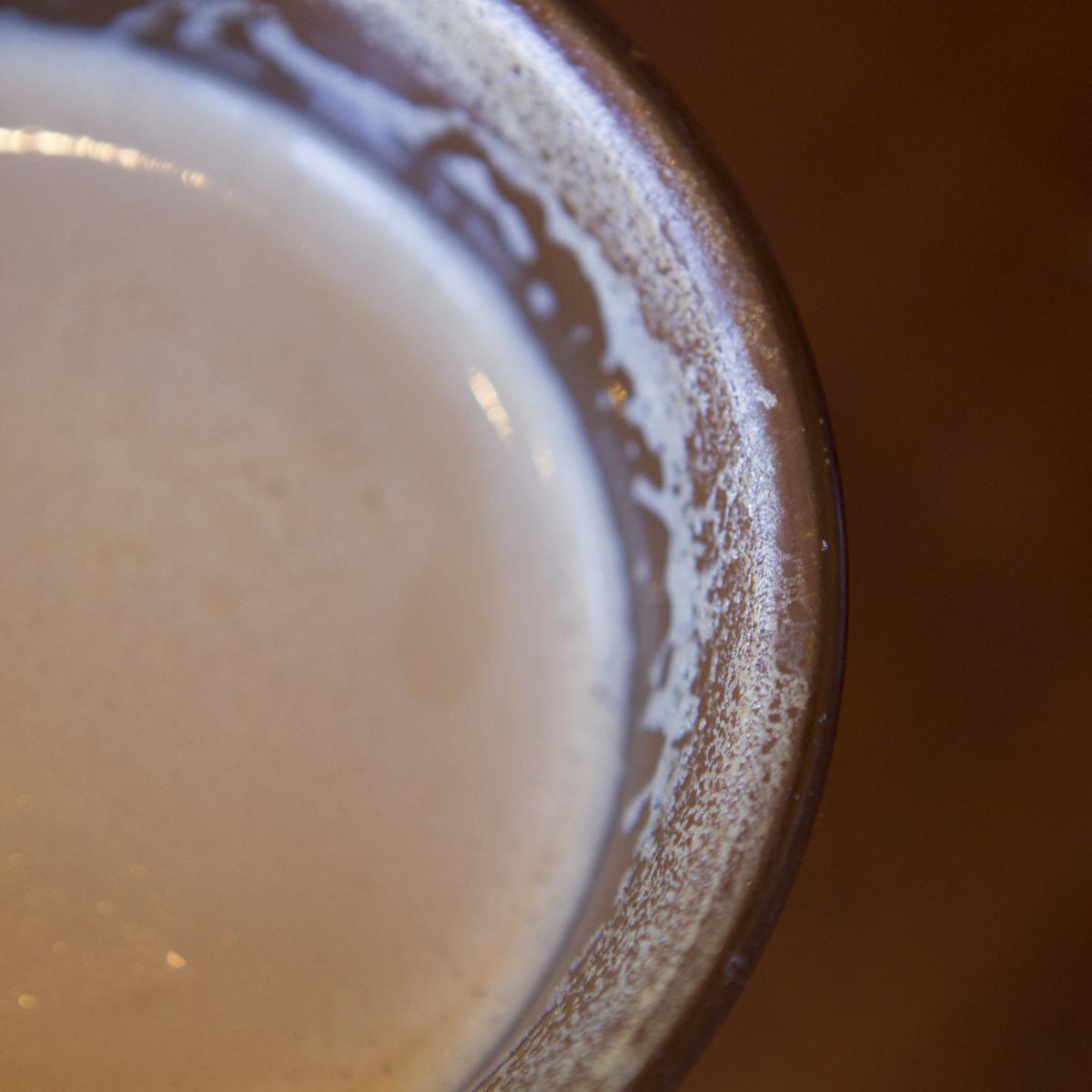 D: Can you tell us why you decided to give up your mustache?
G: (laughs) So I grew the mustache 30 some years ago to look older when I was meeting people at their houses because I started when I was 20 and I looked young.  And I never shaved it until July of this year.  We support the American Cancer Society and I did a fundraiser for Relay for Life.  One of the people from my office who was a cancer survivor got us started in that 10 years ago; she was a good friend that I had known since high school and then she came to work for me.  The cancer came back and she passed away about three or four years ago but she got us started in that.
I did a challenge this year: if I earned a certain amount of money during this one month I would shave off my mustache.  And we got the money.  [For Relay for Life] you walk all night and when I got home and looked in the mirror I just started laughing because I just didn't look like me.  My kids and most everyone who knows me didn't know me without a mustache.  I don't feel any different but everyone has been looking at me a little differently.  You have to be able to laugh at yourself… that's something I've learned.
D: How would you describe your relationship with coffee? 
G: I drink it pretty much every morning.  My office is right next to Safeway and so I go there and get a Skinny Caramel Latte almost every morning.  Even on Saturdays and Sundays I'll make a trip down to get something.  I call it my "foo-foo coffee."  I don't know that it's the greatest of habits, with the caffeine, but I work out enough and can work off the calories. 
---
►► Craving more?
Check out Part I of Coffee Break with Greg Zadel HERE or catch up with Piper Bruner or Greg Geller.
►► Interested in being featured in the next installment of Coffee Break?
We'd love to meet with you! Contact us at communications@dmarealtors.com.