Coffee Break with Shannel Ryan

When you first meet Shannel Ryan, Senior Vice President and Managing Broker at LIV Sotheby's International Realty, several words come to mind: smart, successful, confident, powerhouse. But she's also a wife, mother, Denver-native, and "self-improvement book junkie" who enjoys spending time with her family and traveling to New York City.
We recently had the pleasure to sit down with Shannel, who brought along her daughter, at The Molecule Effect, a funky coffee shop located in Denver's Art District on Santa Fe. Shannel chose the spot, sharing that she fondly remembers driving down Santa Fe when she would travel from Littleton to downtown Denver with her parents, and still enjoys visiting the area today. In the bustling coffee shop filled with the Friday morning crowd, we discussed recruitment strategies, Denver's luxury market, business plans, and which neighborhood she thinks will be the next up-and-coming one.
---
DMAR: Tell us a bit about yourself and how you got involved in real estate.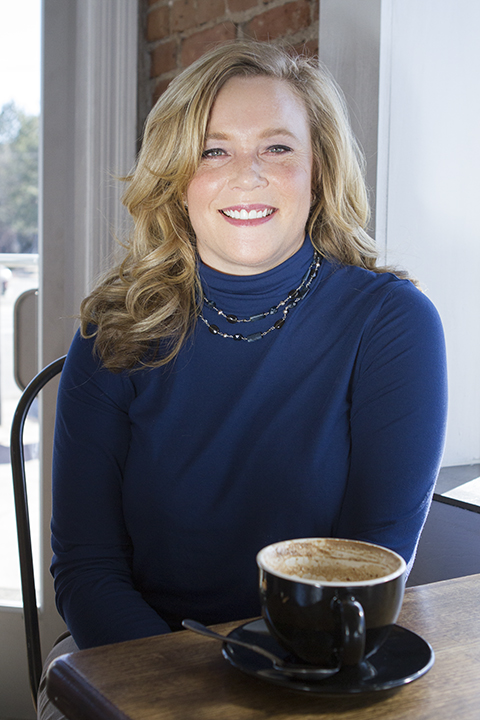 Shannel: I'm a Denver native… I went to school at CU Boulder and when I finished I went to work for some real estate attorneys; in that experience I got to deal with a lot of REALTORS®.  I originally thought I wanted to go to law school to be a real estate attorney but I decided that I'd like to be on the real estate side instead, so I went and got my license and sold for a couple years.  Now I've been on the management side for about 18 years.
D: When did you start your career with LIV Sotheby's International Realty?
S: Actually I was part of the original team with Fuller Town and Country Properties, which started in 1999. In 2008, it was sold and affiliated with LIV Sotheby's International Realty. We've been Sotheby's for about eight years.
D: What do you like about real estate?
S: I think it's all about the people. When I first started selling real estate I actually was making great money, but it was very interesting for me to listen to the other REALTORS® to hear what they were doing, what made them successful, what inspired them to keep in touch with their clients, and just learn what good skills people had that made them be successful. I've always been interested in REALTORS® and I've always been interested in the people aspect of the business.
---
---
D: What is the most important lesson that you've learned in your career?
S: I'm not so sure what the most important lesson has been, but I think the most important part of my entire career has been my awareness that every single REALTOR® is different. There are individual preferences, individual style sets, and things that you really have to pay attention to when managing agents.  I try to be careful not to paint a wide brush across a group of people but rather take into account that they are individual and to play on their individual strengths. Always remembering that has been important.
---
---
D: Walk us through a day in your life.
S: The great thing is every day is different. In general, I do try to maintain some type of routine and that's what I tell the brokers - they need to maintain some sort of routine even though the job is flexible. So when I get to work, the first thing I do is review my appointments for the day and see if any prep work needs to be done. Then I put together my top three goals for the day. The to-do list just continues to grow, so every day I try to meet three top goals so I feel like I'm moving things forward. Typically, I'm in meetings for about a third of the day. I also meet with brokers every single day to check-in and see how they're doing. My least favorite part of the day is the end of the day when I leave and if I haven't quite checked off that third item on the "most important list," I'll stay and get it done. So there's no schedule to it... it's just kind of 24/7.
---
---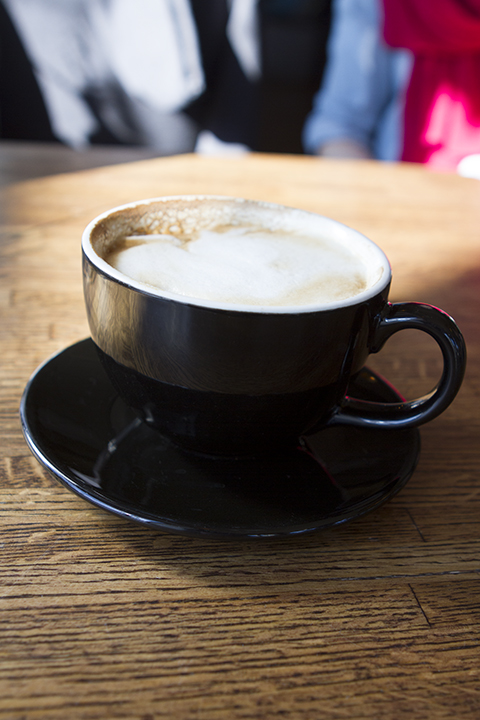 D: What websites do you visit daily?
S: Inman
D: What are the top three apps on your phone?
S: (1) Contactually, which is a CRM program that I love. You're able to put people in and assign them to a category based on how frequently you want to contact them. Then it helps you keep up with your sphere and make sure you don't lose contact. And that can be staying in contact with brokers, support staff, whoever. It's just a way to stay in flow.       
(2) Box.com gives me access to all my files at work, and I'm able to email them out of there. I can send a link that is set to expire so it can be something confidential if I just need to shoot it over to someone quickly. It's access to everything that I have - every document, every photo, everything.      
(3) Facebook. I enjoy seeing what people do outside of work, whether it's people who work with me or people who have other jobs. It's always nice to see people's pictures of their children… when I'm serving a group of brokers, I know it's not just them, it's their families. They have a spouse, children, bills to pay, dream vacations to take, and it's my job to make sure that they can make money and do those things.   
---
---
D: How do you feel about technology? When do you prefer to use technology and when do you prefer to unplug?
S:  Phones are very addictive. On the one hand, I love it because brokers can get ahold of me any time, any place. But there's always times when people deserve 100% of your attention and I try to be very conscious of when I'm connecting one-on-one to put the phone down, just out of respect for the human connection. All the various levels of technology really do help us, but this is a relationship business and so sometimes it's got to go away.
---
---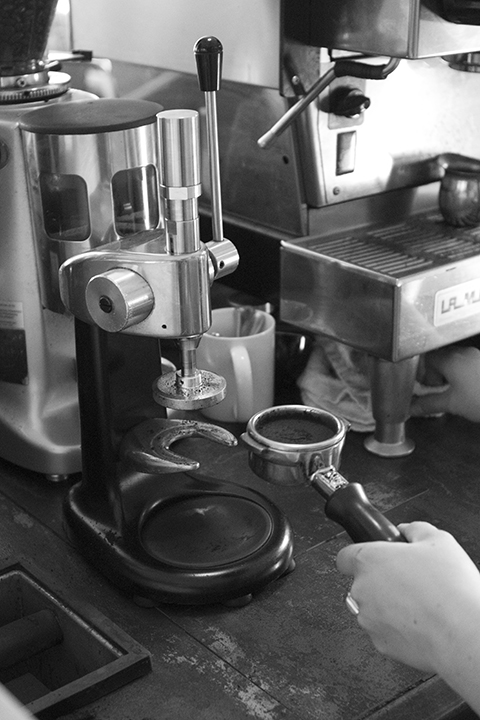 D: How do you maintain a work-life balance?
S: I think the balance just comes from being where you are at any given time. When I'm at work, I'm 100% focused on work and I do my best work. When I go home, I stay 100% focused on being at home and then I can be my best mom.  It's a struggle, but I think that's the key to the whole thing - just trying to be exactly where you are at any given time.
---
---
D:  As a very successful female in an industry where top management positions seem to be dominated by men, what has your experience been like?
S: It's true. At the REALTOR® level there are more women than men, but as you rise up in levels of management you notice that there are more men than women. I go to a lot of conferences and it is very obvious. I would say that if it weren't for one reason, it probably would bother me to the extent that I would try to be a big advocate for trying to change that.
But the company that I work for is different. Scott Webber, who is the President of Sotheby's, has no issue with promoting women. Our Senior Vice President of Finance is a woman, Vice President of Operations is a woman, I'm Senior Vice President - I'm a woman. I don't think he's doing it intentionally, but I also think that he looks at the talent pool and he has no biases against having that happen. I think that you will see that turn slowly over a period of time.
It's exciting to see a lot of millennials getting into the business right out of college because we haven't had that in our industry in such a long time. A lot of them are interested in management type roles, and I believe that they will be vocal about making sure that that happens. But I feel very comfortable within the structure that we have at Liv Sotheby's. I feel very valued.
---
---
D: What's the biggest business improvement you made last year?
S: Without a doubt our biggest success was the building of our new Cherry Creek office location. It was three years in the works and it seemed like one of those projects that just kept going and going and going. Finally it was done last November and that's when we moved in. We basically doubled our square footage, which meant a lot of extra space to entertain clients.
We have three different conference rooms, a huge lounge area, and a training room. It really helped our brokers get into a space that makes it comfortable for them to have a high level of camaraderie in the office. It's very much designed towards a collaborative type of environment. I think that having a better work environment is key. The Cherry Creek office was the last office to be renovated in our entire operation, so we had watched other offices be redone and finally last year was our turn. Now it's done and it's amazing.
---
---
D: And what was the intention behind creating that space?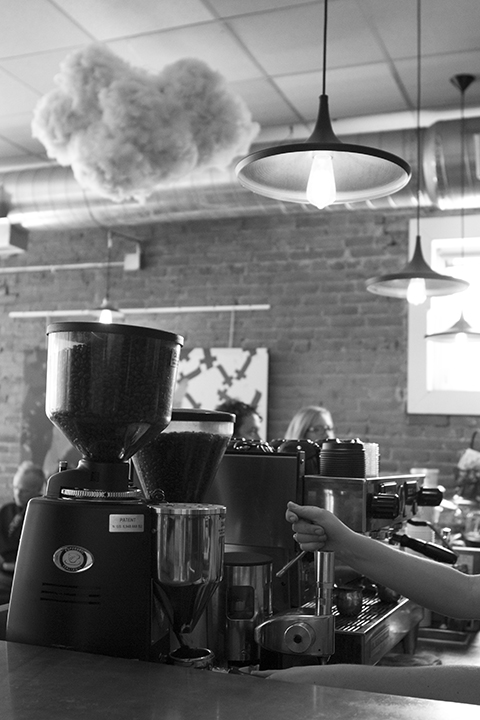 S: Our main goal throughout the entire renovation of any of the spaces that we have, was to have the space reflect the success of our agents.  Our brand is really designed to be at the street level, so when we did the renovations we wanted A+ locations and high visibility. 
Our Cherry Creek location is near the First Bank building that recently went up, so we knew that it would be significant to have our signage on that building on 1st Avenue. We also thought that the amount of light and the flow of the space would lend well to help our brokers relax and make it feel like a second home. Every single broker has a space and a desk. We don't have people who are mobile agents - we don't really believe in that.
The Cherry Creek location also has a retail space on the first floor right next to Del Frisco's Grille, and that is going to be a place where we can entertain, have client parties, launch our magazine, and host events… it's just great for visibility.  
---
---
D: You mentioned that you don't really believe in "the mobile agents" business model. Why is that?
S: Well the mobile concept just isn't right for us.  Having the brick and mortar to us shows a commitment to our brokers.  We are willing to commit to this space and we are willing to invest time into the space. It's not to say that mobile brokerages wouldn't do that, it's just that that is usually not their focus. We are more focused on really solidifying brokers' careers in real estate as permanent and not part-time. And we want them to know that we are committed to it long-term as well.  
---
---
D: What is one project that you're most excited about in 2016?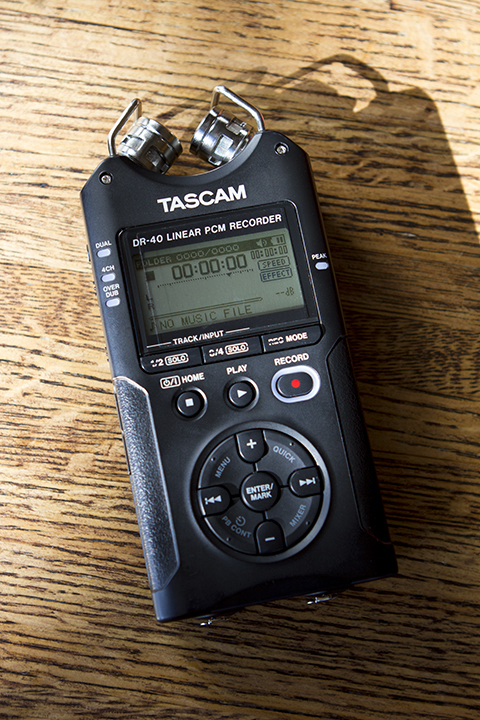 S: This year we're launching Access, an online platform, which is going to help the brokers get a lot more from the brand in terms of training.  It's very up-to-date with lots of video content and is very accessible for brokers.  It will really be something that they can check every morning to see what's new. We'll be able to host a chat room for brokers, post new listings, share company events, etc. I think that it will give the brokers access to what they want, when they want it.
D: From your experience and observations of managing a large team, what are some of the ingredients for a successful career in real estate?
S: Every broker can achieve success with a combination of personal and innate individual skills. When people are in their comfort zone in regards to how they like to talk to people, how they like to communicate, how they like to follow up... within each style there is an element from which you can glean a good basic sales skill set. When someone is committed and truly wants a career in real estate, they can be successful as long as they know what their basic skills are and what their strengths are.
---
---
D: What are your most trusted marketing strategies?
S: Our biggest marketing strategy is to support our brokers, in whatever their best marketing strategies are. As I mentioned, everyone is different in terms of their style so it's a priority for us to maintain the support staff that can help fulfill those needs and do so quickly with very little to no cost to the broker. Our brokers are very into events, so that's something that we also support in terms of planning, preparation, and development of concepts. We also do all kinds of postcard campaigns for our brokers and that can range from neighborhood information pieces to market stats. Good marketing consists of a blend of both art and science and so we support our brokers with both of those.
---
---
D: What do you think are the biggest trends in the real estate industry?
S: Print mail is back. After a long hiatus and the belief that people did not want to have printed pieces, everything then went to being an online email drip system. And now that's been saturated and a lot of us are going back to print pieces. In the luxury market, print pieces are pretty popular.
I also think the mindset around the REALTOR® as an advisor has changed. There really is much more to driving someone around and showing them homes, much more to sticking a sign in somebody's yard. It's a consultative process. There's only a certain slow amount of work that is done between when you first meet and go under contract... there's a lot of work between under contract and close. So I think the industry is very focused on that value proposition. I hope it's not a trend. I think it's more of a mindset shift.           
---
---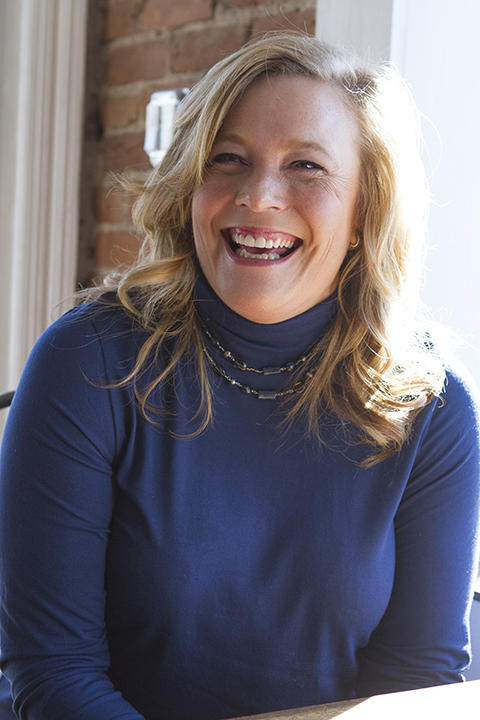 D: In your opinion, what is the biggest challenge that the real estate industry will face in the near future?  
S: Well, right now I'd like more listings (laughs)... But for the industry in general, it's sometimes looked at as this "thing" that can become obsolete at any moment. With the Internet, they said we'd be gone. But we're not gone. Why is that? Well, that's because people do this on average every seven to ten years and it's a complex process. Our entire job is to help people navigate that process and I don't think that's something that can be done by a computer.  To me, it's about maintaining a level of professionalism and a level of success that is so clearly demonstrated that it's obvious why you would choose to work REALTOR®.
---
---
D: How has the luxury market changed in Denver in the past five years or so?
S: The luxury market has always had its own path that it takes. It's not uncommon to hear the number be thrown around that perhaps Denver metro area is up nine or ten percent, but when you look at the luxury market that could mean one percent. It really varies according to county. In 2007 and for several years after, it was a little bleak but you've probably seen the headlines that "luxury is back," and it is.
I think the word luxury is a little subjective. I'm not sure that somebody who lives in a $1M house considers themselves to be living in a "luxury" home. And that's what changed a little bit with the first downturn with the recession; a lot of people didn't want to use that term. We didn't use it in marketing because it wasn't very appropriate. Another thing that has changed is just the size of the homes. It used to be very popular and desirable to have a big seven, eight, nine, ten thousand square foot house, and that's not really what consumers want anymore.
I think it more has to do with lifestyle, particularly in Denver. Not as many larger square footage homes are going up on the smaller lots. Still nice inventory and beautiful homes, but it's just not the same as what we had before.
---
---
D: In terms of lifestyle, what do you think people prefer today?
S: For a really good barometer of what people are looking for, look at people moving here from out of state. They're looking for walkability. They're looking to be able to walk to get the coffee in the morning, or for it to at least be a short bike ride away. We have a lot of people who are asking to stay city-close. If they are looking to move out to the suburbs because of the location of the company or something, they're looking for an area that has a lot of access to restaurants and things nearby. I like it. It's an urban trend of real urban living. The only problem is that Denver has limited inventory.
---
---
D: How can Denver keep up with that trend of urban living? Do you think the suburb model will change?
S: What we're seeing in areas like Sloan's Lake, Berkeley, and Lo-Hi is a lot of new construction and new projects. That is indicative of an audience that wants that type of product and wants to live in the city. In terms of an absorption rate of how many homes we need to have on the market in order to absorb that… I'm not sure. I think we'll continue to see pockets where we can develop and put up new single family townhomes, such as over by Willis Case Golf Course. When there's opportunity of land, I think we'll see people taking advantage of that. Denver is a very hot place for developers, particularly developers who are just starting out.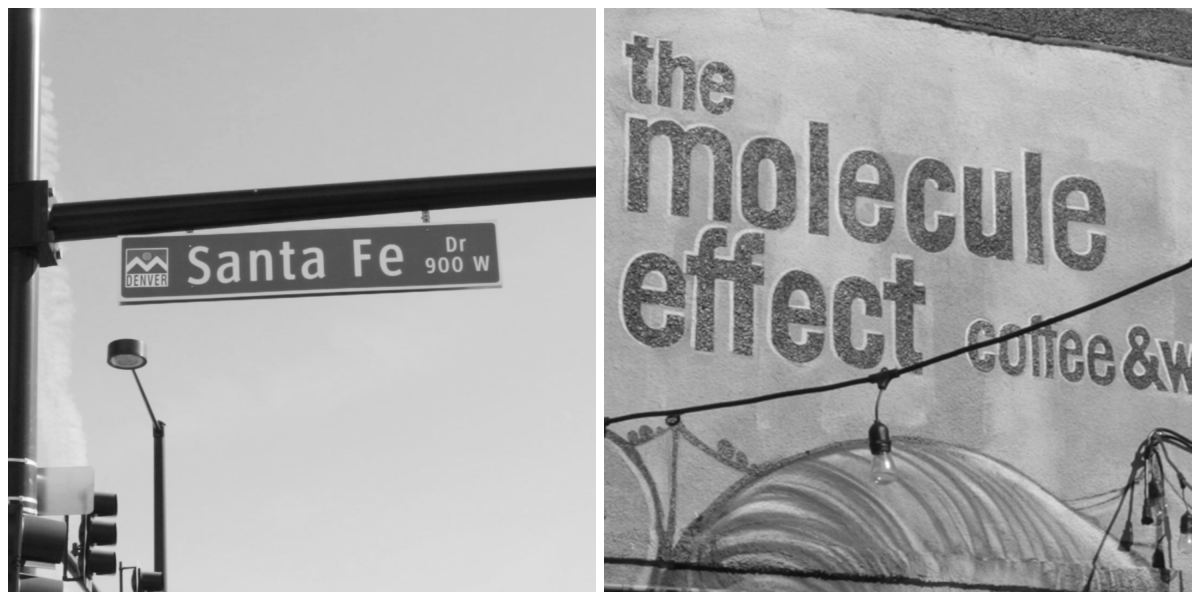 ---
---
D: What do you think is the next up-and-coming neighborhood in Denver?
S: I think Sloan's Lake will be. It already is to an extent, and it has a lot of new construction. It has people who are looking to buy a home, maybe not for the house but rather for the lot. The whole St. Anthony redevelopment is going to have a lot of housing.  There's already a lot going up with that, so I think you're going to see people really look at Sloan's Lake as a very nice - not alternative - but a destination where they actually are looking to move to and not necessarily because they can't find something somewhere else. I think it's going to be even more popular.      
---
---
D: What is your favorite neighborhood in Denver?
S: Observatory Park. I love being close to the University, I like the density and traffic, and being near to one-of-a-kind restaurants. With the park being right in the center, the makeup of Observatory Park has everything from empty nesters to newlyweds who haven't started a family yet, and everything in between. It's a very comfortable area that is close enough to the city that it doesn't feel like you are living in the suburbs. Plus there's a sustainable value proposition for the area.  
D: You've shared a lot of love for Denver, but is there another city where you would want to live?
S:  New York City. Hands down. I travel to NYC a lot with my company. I love the buzz of the city. I love big cities, I love diversity, I love public transportation… and Central Park. My family knows that's exactly where I would be if it weren't for a lot of other reasons. But I do love what I do here.       
D: What's your favorite activity outside of work?
S: Reading. I'm sort of a self-improvement book junkie. It's loosely related to work and I'm always getting ideas for how to help certain temperaments, certain personalities…  I'm also a big fan of reading some of the classics that maybe I was told to read in college but never actually did. Like Anna Karenina. When I do have time outside of work, that's what I do.      
D: Since the Excellence Awards are coming up, we wanted to get your thoughts on the event. Can you tell us what the event means to you and why you think someone should attend?
S: Everybody, regardless of your motivation for being in the real estate business, likes to be acknowledged.  Ever since I began my career, this event was something that people wanted to go to, people wanted to see and celebrate the success of other people in the industry. It's also a little bit competitive, and I don't think there's anything wrong with that. I think some of the best salespeople have that competitive streak in them, and I think it's great that they'd like to go and see their name up as number one, number two, number three in the business.
For me, the reason to attend the event is for the acknowledgment and bonding that comes with being with other people who are in your industry and being proud of what you do. We have a big job and the Denver metro area is filled with a pool of talented brokers. In other cities that I visit like Dallas and NYC, there is usually only one company that has all the top producers. But Denver is so different; we have amazing REALTORS® across a ton of companies. The Excellence Awards are meant to celebrate that and that's the reason why someone should go.      
---
---
D: How would you describe your relationship with coffee?
S: I didn't start drinking coffee until after college. I started drinking it when I began working in real estate with the attorneys (laughs). We would start very early in the morning around 7am, which for me was early having just gotten out of college. And I remember it was my mother who said, "you're having such a hard time kiddo, you need to start drinking coffee." And so I started drinking coffee and have done so ever since. I think it's a little addictive, and it's just a ritual that I'm sure I'll never give up.
---
►►Interested in being featured in the next installment of Coffee Break?
We'd love to meet with you! Contact us at communications@dmarealtors.com