Committee Chair Spotlight: Steve Danyliw
Meet Steve Danyliw, Chairman of the Market Trends Committee. He has a special gift for taking confusing, quantitative data and translating it into vital, qualitative information that anyone can use and understand. Steve and the rest of the Market Trends Committee provide an invaluable resource for our membership trying to make sense of this wild market and what it means for prospective buyers and sellers.
Market Trends Committee 
Chairman: Steve Danyliw, Danyliw & Associates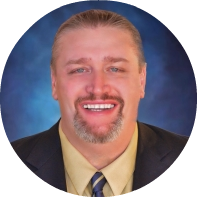 Tell us about your experience in the real estate industry. 
I am a second-generation REALTOR® and have been in the business for 14 years. I have served as a Director for the Jefferson County Association of REALTORS®, the Denver Metro Association of REALTORS® and the Colorado Association of REALTORS®, as well as helped establish the Market Trends Committee with a goal to position DMAR as the voice of local real estate.
How would you describe the Market Trends Committee? 
The Market Trends Committee is The Voice of Real Estate® in the Denver metro area and produces a monthly market report that provides trends, analysis and insights for the Denver-area housing market.
How was the Market Trends Committee formed? 
I, along with additional committee members, outlined our vision for a market trends report. We created the market trends task force and published our first report in May of 2014. Shortly after the DMAR Board of Directors transitioned our task force into a full-board committee.  
What is your favorite professional saying or mantra? 
"Understanding the analytics and trends of your profession is an absolute necessity if you strive to be your best."