DMAR Real Estate Market Trends Report | JAN. '19
Despite what feels like a major market shift, home sellers in Metro Denver are still in control in all housing price ranges, except homes priced over $1 million where homebuyers and sellers are on equal footing.
In 2018, compared to 2017, the number of home sales was down 5.52 percent and housing inventory was up 44.71 percent by year-end. 2018 marked a record-high home sales price reaching an average of $473,539 and median of $409,900 for the entire residential market (single-family and condos), up 8.34 percent and 7.87 percent year over year respectively.
"Sellers celebrated in the first half of the year with a crazy blur of multiple offers and fast sales," said Jill Schafer, Chair of the DMAR Market Trends Committee and Metro Denver REALTOR®. "It was buyers' turn to celebrate when the housing inventory jumped up in May and June, causing a market adjustment in the second half of the year and finally giving them some choices."
With more competition, many home sellers had to make price reductions for the first time in years according to Schafer. She shares, "With sales down and inventory up, it might not make a lot of sense for home prices to be up, but they continued to rise."
The average price for a single-family home in 2018 was $522,839, up 8.05 percent in a year. The average price of a condo increased 9.82 percent, ending 2018 at $351,677. Home prices continue to rise in large part because people continue to move to the Denver area. According to the US Census Bureau, 80,000 people moved to Colorado from mid-2017 to mid-2018. Schafer adds that Millennials are pouring into the real estate scene as first-time homebuyers adding to the demand.
Notably, sales volume in the entire residential market hit a high too in 2018 at $26.5 billion, up 2.36 percent compared to the year prior.
Our monthly report also includes statistics and analyses in its supplemental "Luxury Market Report" (properties sold for $1 million or greater), "Signature Market Report" (properties sold between $750,000 and $999,999), "Premier Market Report" (properties sold between $500,000 and $749,999), and "Classic Market" (properties sold between $400,000 and $499,999). In 2018, 2,156 homes sold and closed for $1 million or greater – up 18.14 percent compared to 2017. The closed dollar volume in 2018 in the luxury segment was a record-breaking $3.29 billion, up 18.10 percent compared to 2017.
Activity with single-family homes priced over $1 million was up 39.4 percent over the year prior, with 3,892 active listings in 2018. Condo listings in 2018 were up 58.66 percent year over year with 1,685 active listings at year-end. Notably, in the entire luxury residential market, the average price of a home that sold dipped slightly to $1,525,441, down 0.03 percent, and the median priced remained unchanged since 2014 at $1,300,000.
The highest priced single-family home that sold in December was $6,800,000 representing seven bedrooms, 12 bathrooms and 9,826 above ground square feet in Cherry Hills Village. The listing and selling agents for this transaction are DMAR members. The highest priced condo sale was $1.68 million representing three bedrooms, four bathrooms and 3,117 above ground square feet in Denver.
"While sales overall have slowed slightly, homes are selling faster in the Luxury Market and the closed-price to list-price differential is negligible," stated Libby Levinson, DMAR Market Trends Committee member and metro Denver REALTOR®.
In the single-family Luxury Market, 112 homes sold during the month of December, down slightly from 115 in November and 118 year over year. According to Levinson, "The good news is that the average days on market for luxury homes dipped slightly to 72 in December from 74 days in November and 110 year over year. Close-price to list-price was also up, just shy of two percent from December of 2017."
Meanwhile, the luxury condo market held strong with 16 units sales in December, which is on target with the 16 units that sold in November and in December of 2017. Notably, the days on market in the condo sector dropped over 55 percent to 54 days in December from 121 days in both the month prior and December of 2017. Alternatively, from the single-family market, the condo segment saw a dip of just over one percent of the close-price to list-price ratio.
Additional monthly Mortgage Market Trends Insights brought to you by The Rueth Team of Fairway Mortgage, the Exclusive Partner of the Denver Metro Real Estate Market Trends Report. 
Learn more about our partner here →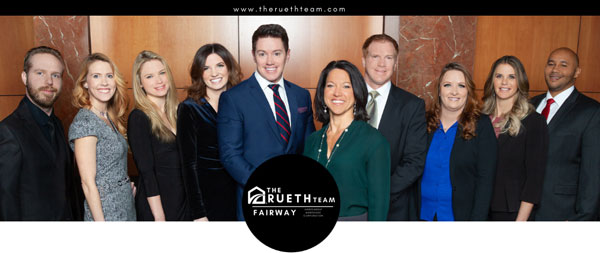 The DMAR Market Trends Committee releases reports monthly, highlighting important trends and market activity emerging across the Denver metropolitan area. Reports include data for Adams, Arapahoe, Boulder, Broomfield, Clear Creek, Denver, Douglas, Elbert, Gilpin, Jefferson and Park counties. Data for the report is sourced from REcolorado® and interpreted by DMAR.