Coffee Break with Dyllan Nguyen
► Psst... After you enjoy the full interview, be sure to watch Dyllan answer even more questions in the Xpresso Round Video.
---
DMAR: Can you tell us a little bit about yourself, and how you got into real estate?
Dyllan: My name is Dyllan Nguyen and I'm from Denver, born and raised. My parents are both immigrants - my dad is from Vietnam, and my mom is from Mexico City - so we grew up very, very poor. My and my brother's dream was always to have that picture perfect home: a house with a tire swing and the big tree in the front. We wanted more than just a house… we wanted a place where we could create memories, like plopping into a big pile of leaves, making snow angels... the whole nine yards.
I knew very early on that was my mission was to help others achieve that. So from a very young age I wanted to be in real estate. I started in the industry as soon as I graduated high school; I wasn't even 18 yet so I had to wait until I was in order to apply for my real estate license.
DMAR: Were your parents supportive of you entering the industry at such a young age?
​Dyllan: No, they hated it. They wanted me to follow in the footsteps of my cousins who were cosmetic surgeons, physicians, doctors, etc. Culturally, they thought I would follow along those lines and be an attorney, or something that would require a traditional college education. When I told them I was going to real estate school for three months and then going to get my real estate license, they were not happy (laughs). But I won Rookie of the Year within my office my first year and then their tune definitely changed.
DMAR: Walk us through a typical day in your life.
Dyllan: I like to get up and go for a jog in my neighborhood. After that, I get my day started by previewing the properties that I've lined up the night before. Then I come back and prospect; whether it's making phone calls or sending out mailers.
DMAR: Do you usually work from home, or do you prefer to go into the office?
Dyllan: I go into the office because I get distracted at home. Plus, I'm a very social person so I'll lose my mind being at home by myself. I need to be around people.
DMAR: Tell us about your first transaction.
Dyllan: My very first transaction was a manufactured home in a trailer park in Lochbuie, Colorado. I had envisioned this world of million dollar listings and glamor - basically what you see on TV - and instead I was trying to sell a $75,000 trailer in Lochbuie. I discounted my commission and, after it sold, walked away - after my split, fees and everything - with a solid $200… maybe $300 (laughs). But I gave my clients the best service I could provide at the time. I have to thank them for believing in me.
DMAR: What did you learn from that experience?
Dyllan: It doesn't matter if it's a trailer home or a mansion in Cherry Hills Village, every customer deserves your absolute best.
---
---
DMAR: What advice would you give to someone who's just entering the industry?
Dyllan: Gosh, that's tough. I would say, "work." It doesn't come easy. About 80 percent of it is work and the other 20 percent is actually looking at homes. But if you don't put the work in, you'll get nothing out.
DMAR: Do you think people are prepared for the industry when they come out of real estate school?
Dyllan: They're not. I think people legitimately don't realize what they're getting themselves into. It is a career and it is a job. As real estate agents, we're also therapists, psychologists, counselors and, most importantly, we're marketing firms. Not only do we have to market ourselves, but we have to market our clients and their properties. If you go into this thinking that you're just going to tour properties and magically find buyers, you've got it all wrong. There's a lot of work involved. If anyone needs advice, call me (laughs). Baptism by fire right here!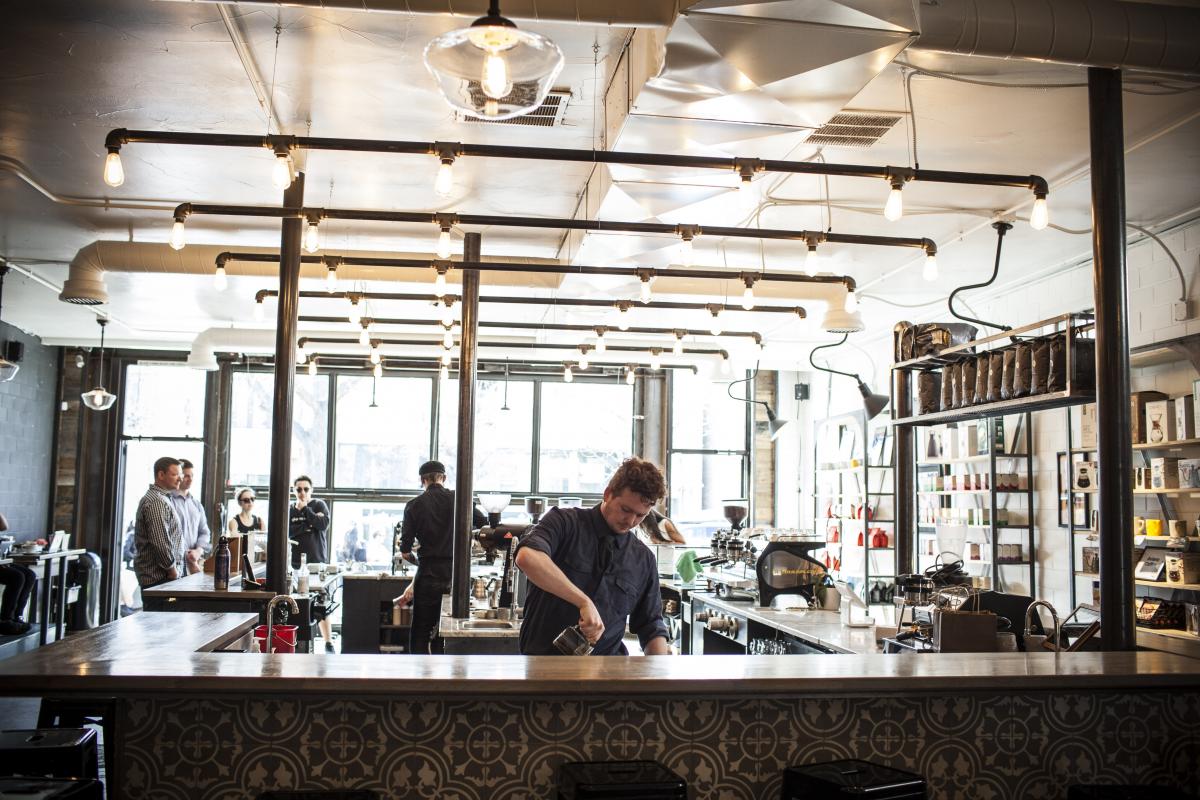 DMAR: Is there a specific neighborhood or area that you focus on?
Dyllan: I live, breathe, eat, work Cherry Creek North including the surrounding areas - Denver Country Club, Bonnie Brae, Belcaro and Hilltop. I feel like in order to be a true real estate agent, you have to specialize in something. It can be tangible; it can be intangible. There are some brokers, like Peter Blank and his team, who focus on modern homes and I commend them. They've got a great niche in that modern home market, so when you think modern, you think Peter. My goal is to be able to say that when people think Cherry Creek, they think Dyllan.
---
---
DMAR: What do you like about Cherry Creek?
Dyllan: Cherry Creek has always been one of the posher neighborhoods. There's no denying that. It's a more up-scale, high-end neighborhood, and it's where the wealth of Colorado, and even surrounding states, come to spend their money. I liken it to the Beverly Hills of the Rockies.
When you purchase a property in Cherry Creek, you're not just buying four walls, a roof and a door. What you're buying here is a lifestyle. If you want four walls and a door, go to Highland Ranch or go to Reunion. People dream of living here, and the nice thing with Cherry Creek is that you don't have to be a zillionaire to live here. You really don't. There are condos that are around $300,000, there are record-breaking $7.7 million properties, and then there's everything in-between.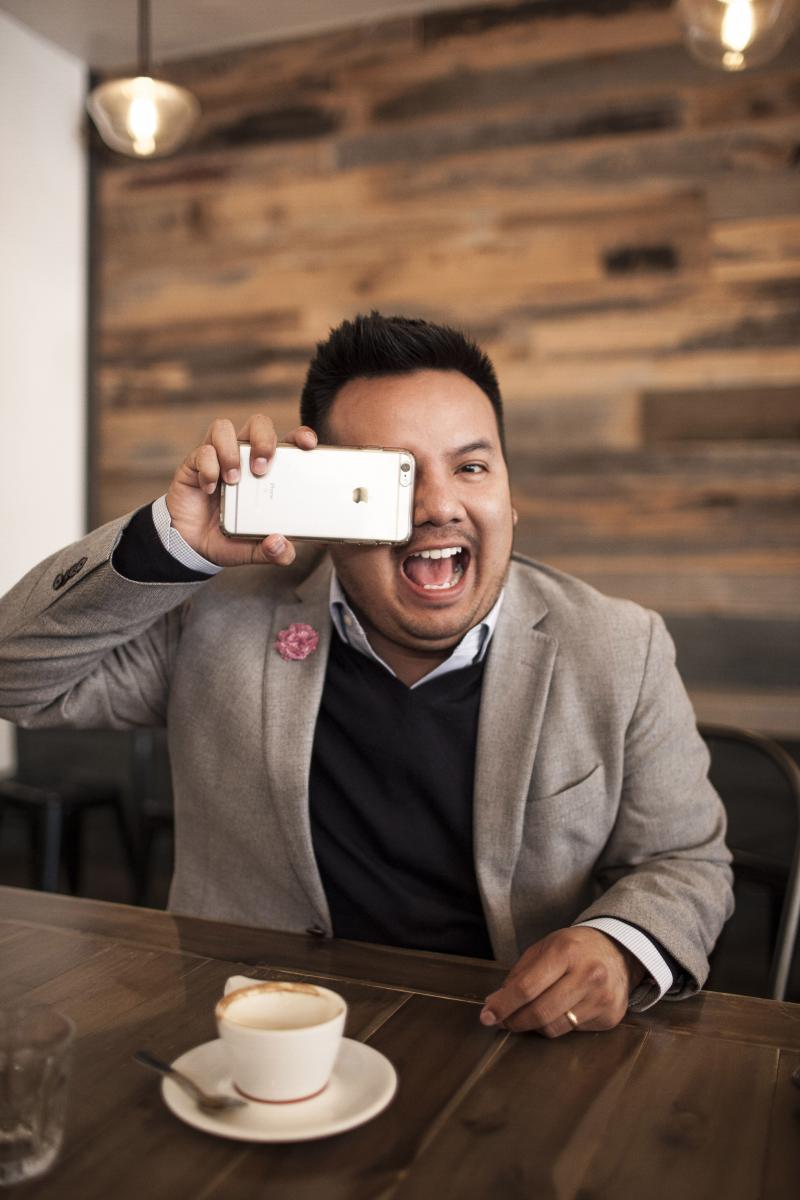 ​DMAR: How do you find most of your clients?
Dyllan: I would say a lot of it is word-of-mouth, referral and social media. I'm a millennial and a lot of my clients are millennials. I love to use Snapchat and Instagram. Facebook not so much.
DMAR: That's really interesting. Do you find Snapchat and Instagram to be effective marketing tools?
Dyllan: Millennials are all about the experience and they want to engage so whenever I'm showing a home or whenever I'm out, I'm "snapping" it. As a matter of fact, I'm actually having a geofilter created for Cherry Creek North. I've trademarked #onlyincherrycreek, which will be featured here on a Snapchat geofilter soon. That's my signature and slogan, "Only in Cherry Creek."
DMAR: Do you think that the real estate industry is behind in terms of technology?
Dyllan: It is. The industry in general is old-school. But I think in Denver even more so… we're still using manual lockboxes for God's sake! Nobody wants to go to the electronic lockboxes. We still use those old-school letter, number lockboxes. And social media works. But don't think that sharing the same picture on all social media platforms is going to work. It's not. The audiences are different on each platform and they want different content or content presented in a different way. For example, there are more millennials on Snapchat and Instagram, while Facebook is for more of an older crowd and LinkedIn is for a much older crowd.
I was at a Luxury Summit and learned that most wealthy buyers are on Instagram. It only makes sense to be on the platforms that you consumers are on.
DMAR: What are your top marketing practices for a listing?
Dyllan: When I take a listing, there are no fliers. I hate wasting paper. I like to have a digital presence, a video, a broker open, a yard sign and an open house. So first off, you have to be on the web. Hands down, no two ways about it. What is it, a staggering 90 percent of consumers start their search online? If you don't have a web presence - whether it's Zillow, Trulia, Realtor.com, you name it - you don't exist.
Doing a video production of some sort is great. It can even just be a short slideshow. And the video is part of being online.
Broker opens are also great. You wouldn't believe the amount of business that I get from other brokers who refer clients to me. I think putting yourself out in front of other brokers is a great way to solicit business, and also to put your property out there. It shows your sellers that you're really working for them.
Lastly, I think open houses, as vintage and old-school as those may be, are really great because we're in a world where everything has gone to digital and we've lost that personal touch. By doing an open house, you can actually integrate both the social media platforms and marketing the property by Snapchatting while you're in the house, or by taking some pictures, adding the Valencia filter, and posting on Instagram.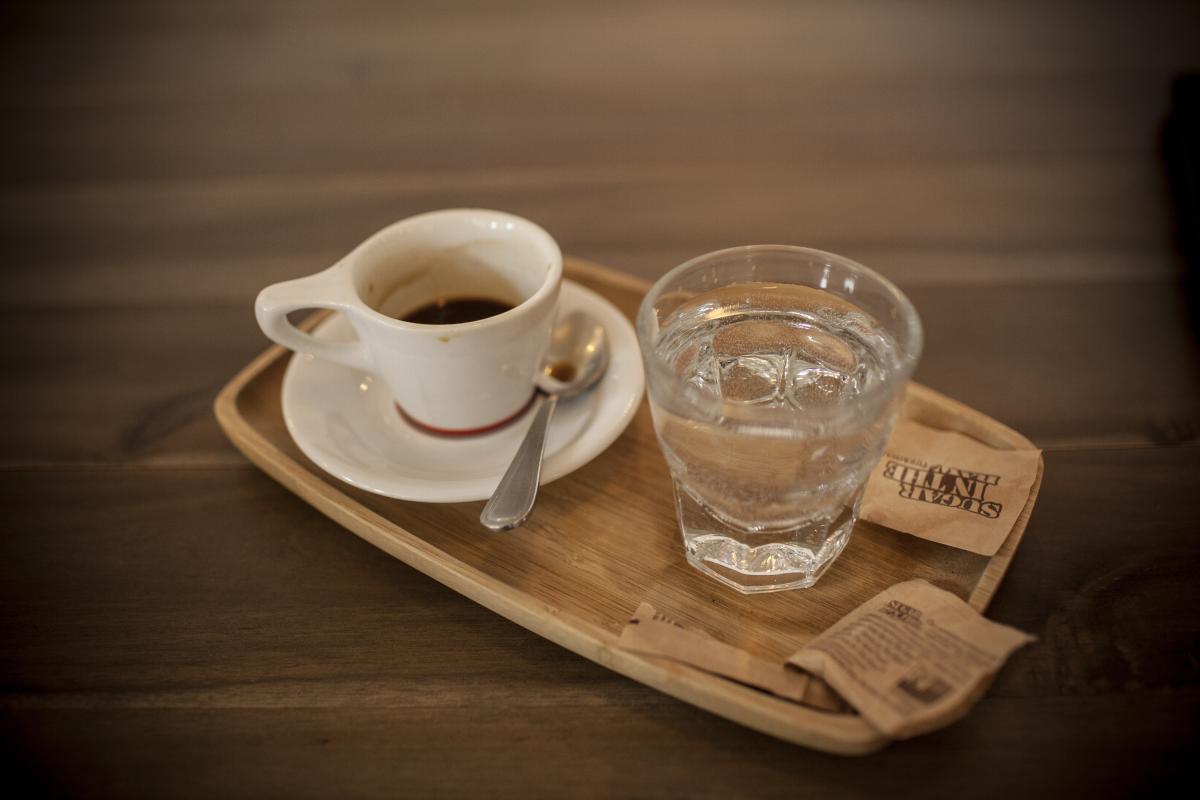 DMAR: Do you use email marketing?
Dyllan: I don't use email marketing at all. Like they say, "why buy the cow when you can get the milk for free?" I feel like there's a certain exclusivity on marketing a listing. When you basically pimp out a listing to thousands and thousands of email addresses, it almost cheapens the effect of the property. Plus, I feel like spamming people is rude. I don't like to be spammed, so I don't do very much email marketing. To me it's more about picking up the phone and just calling people. Email is so impersonal. I'd rather call you and say, "Hey, I've got a home for you," and build up that exclusivity to it.
---
---
DMAR: Do you have any tips for networking?
Dyllan: Yes, network as much as possible. It's not about who you know, but who knows you. I figure the more noses I touch, I have that much more recognition. I would say as far as an actual tip on networking, "do as much as possible." Network at community-based events and groups. It's fine to network with other brokers, but you also want to network with people who you're going to be a part of their circle. If you have kids, go to a PTA meeting mixer, or if you have a dog, maybe you might find a meet-up. The biggest thing is getting out there. Don't expect for business to fall into your lap.
DMAR: What would be your advice to someone who's not as comfortable networking?
Dyllan: Be natural and be yourself. I hate nothing more than fake people. I've been in this business long enough that I can gage whether this is going to work or not, or whether we're going to have any kind of working relationship. In real estate you have to have a thick skin, so be yourself and don't be afraid of failure! Just put yourself out there. You'll never know what you're going to get.
---
Sponsored: 
[READ NEXT] Get the Most out of Your My REcolorado Profile Page ⇒
---
DMAR: Once you make a connection, do you have any tips for staying top-of-mind?
Dyllan: I have ADD and I'm pretty sure a lot of other people do, too. Right? (Laughs). You have to stay focused. All this work will have meant nothing if you don't have some sort of client retention management program. Whether it's Top Producer® Real Estate CRM, Buffini, Salesforce or whatever you prefer to use, make sure you have a program and that you're always calling your clients.
If you're a social media person, make sure you're connecting with people and engaging with them. If you're old-school, pick up the phone, or if you're even more old-school, go to coffee. The biggest thing is getting a CRM platform in place - NOW.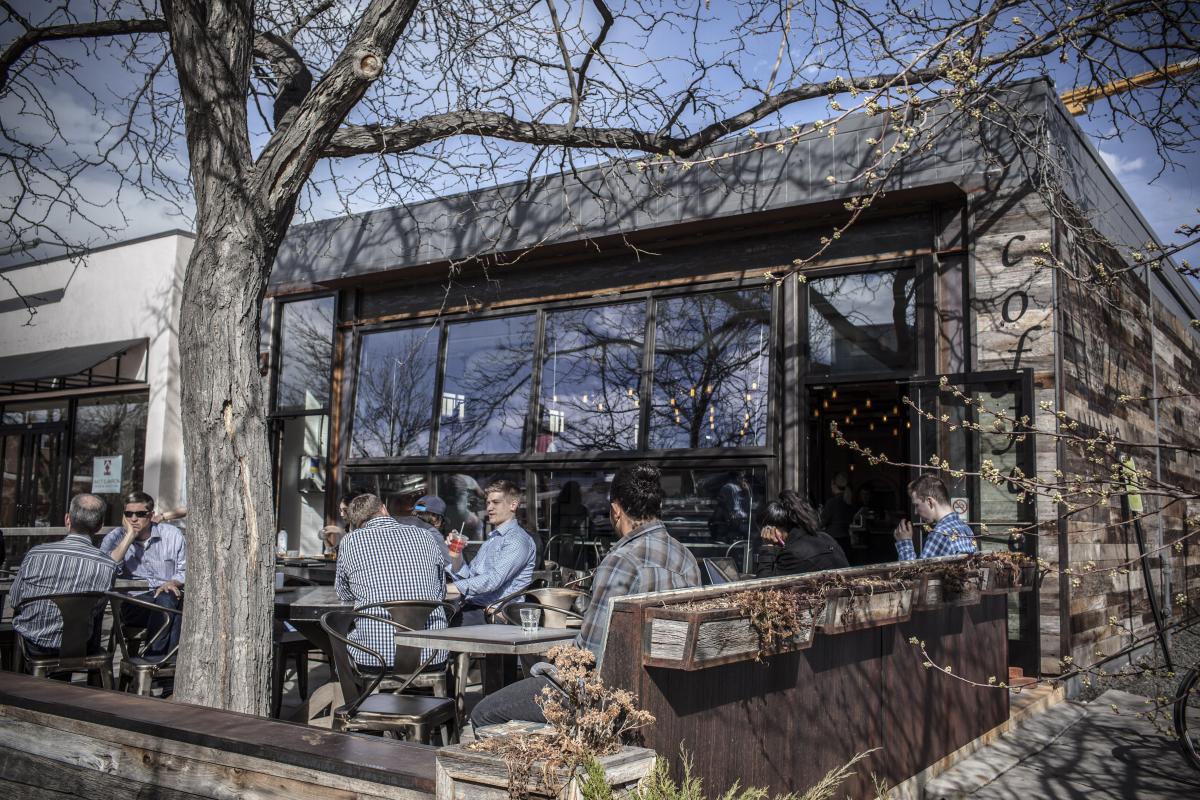 DMAR: When did you first join an Association and what prompted you to join?
Dyllan: The first Association I joined was the North Metro Denver REALTOR® Association. I joined because it was a requirement by Coldwell Banker. Actually, it was a blessing in disguise. I got to meet a great group of individuals who have the same ethics and morals as I do. I've done business with people who are real estate agents but not REALTORS®, and I notice a big difference in the quality of transaction versus a non-REALTOR® and a REALTOR®. That's the biggest thing, being able to look forward to a smoother, higher-quality transaction.
---
---
DMAR: Let's switch gears a bit and talk about the current market. What have you seen happen in the past 10 years?
Dyllan: Every year, for the past four years, I've been saying that it's the craziest market, and every year seems to get crazier and crazier. And by "crazy," I mean I've never seen so many people foreign to my little cow town. They just keep coming in droves. We all see it on I-25 with the traffic. It's terrible.
The market is just crazy, it's a total frenzy. But it's not surprising. We're in an expansion period and right now Denver is Boomtown, USA. The city is not the same as it was 10 years ago. It's now getting that big-city attitude and with all these people moving here from out-of-state, Denver's personality and overall attitude have clearly changed.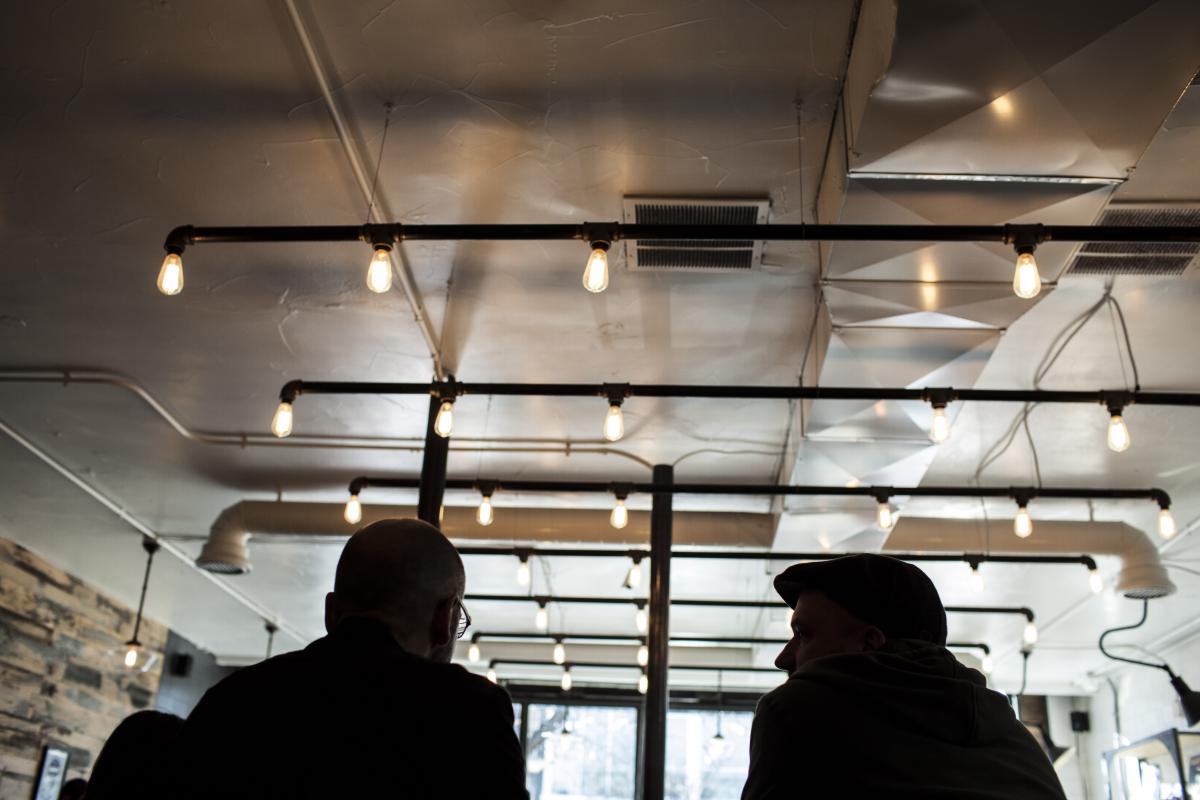 DMAR: Do you think the change has been positive?
Dyllan: I actually like the gentrification. I think it says something about the city and what Denver has to offer. Denver is that good that we're having people from all over the country - and even the world - pick up their bags and move here. Neighborhoods like Five Points, Highlands, Sloan's Lake and RiNo wouldn't be what they are today if it wasn't for people taking a gamble on those parts of town. I think it has actually worked out for the better.
DMAR: How would you describe Denver?
Dyllan: If I were to describe Denver in three words, for me it's "Home Sweet Home." Denver is that city that if Goldilocks were trying out different cities, this would be the city that would be "just right." I mean think about it. It's not Omaha and it's not Salt Lake City, but it's not LA or New York, right? And sometimes I say, "Gosh, I wish we had those," but I always know that we have an international airport where I can just hop on a plane and be there in two or three hours. Denver is just right. And Goldilocks would totally live in Cherry Creek (laughs).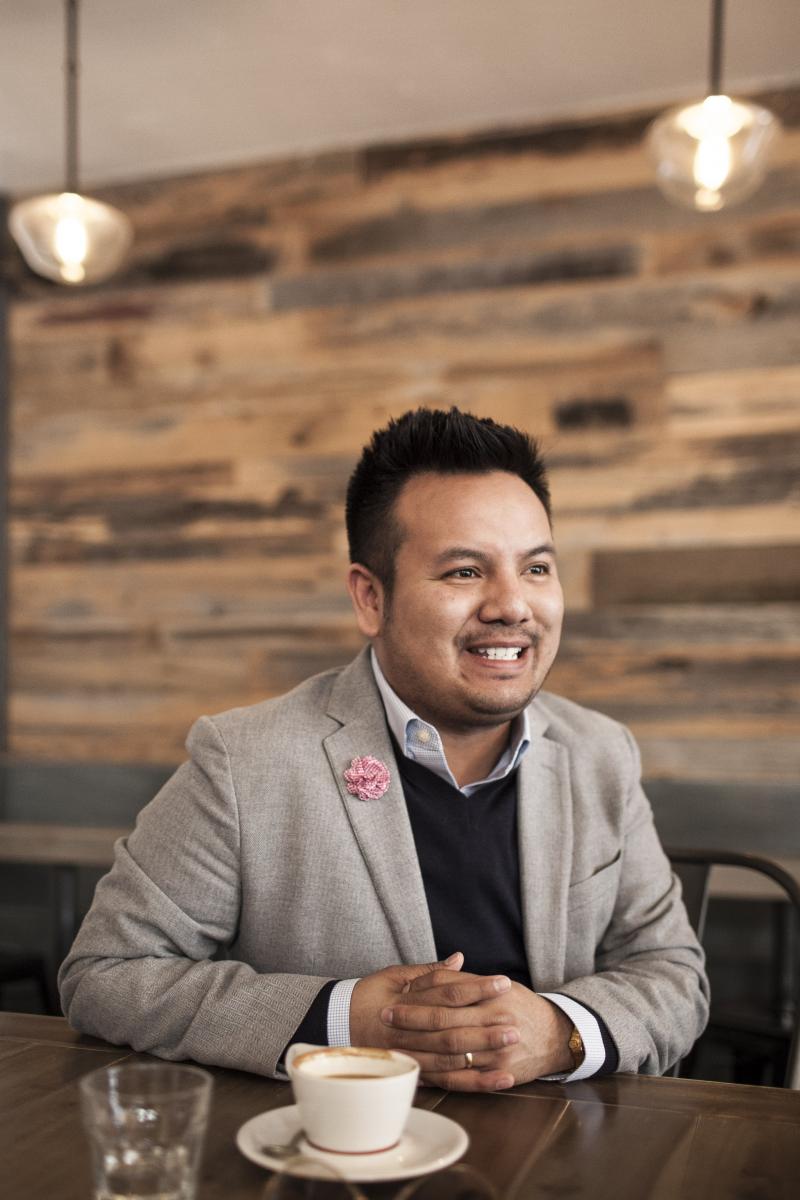 ​DMAR: What are your thoughts on working with buyers in this tough seller's market? We've been hearing a lot about escalation clauses, people waiving inspections and appraisals, etc. Do you think this is creating a dangerous atmosphere for buyers?
Dyllan: I always try to strike a deal that's fair for both the buyer and the seller. Even though sellers are in the driver's seat, at the end of the day we're talking about two people or families with feelings and emotions. Just because a buyer is up to bat to buy a home doesn't mean that their rights should bed stripped away. Every human should be treated fairly and that's true whether you have one customer in line or 10.
Always try to find a fair balance between both parties. It's hard, especially in a competitive environment, but that's where networking can be useful. When people get to know who you are and know that they can count on you to deliver a reliable, smooth transaction that can become an advantage. I've accepted offers on my personal properties based off an agent's reputation, and nine times out of 10, it's been a great transaction.
DMAR: So you think it's still possible for a buyer to come out of a transaction with a fair deal?
Dyllan: I would say yes; I still think in today's market that you can find a deal where everybody walks away happy. I feel like you should make your offer aggressive, but you don't have to compromise yourself or compromise what you're willing to settle for.
DMAR: With our current inventory shortage, do you think that it's still possible to find affordable housing in the city?
Dyllan: Yes, I still think you can find an affordable home in Denver. I feel like neighborhoods that were once depressed in Denver are the ones that are blossoming to life. There's still bargains to be had in the city, if you look hard enough. People just need to think creatively and leave no stone unturned. Find a real estate agent who can dig deeper for you. Don't look for a tour guide, look for an actual REALTOR® who will help you find a home, and who will go to bat for you.
---
---
DMAR: What other trends are you seeing in the market right now?
Dyllan: One trend I've noticed is that outlying cities and suburbs are trying to revamp themselves and cash-in on this millennial boom and the overall Denver boom with everyone moving here. Denver has gotten to a point where it's not as affordable as it once was, or at least it has less options for affordability. Outlying cities like Westminster and Broomfield are trying to market themselves to that millennial consumer. We've obviously seen a trend of people moving into the city - and that will continue - but right now I'm also seeing people okay with going back to the 'burbs because the 'burbs are revamping themselves.
DMAR: What neighborhood do you think is going to be the next up-and-coming one?
Dyllan: Ruby Hill. It's directly west of Platte Park, south of Florida, north of Jewel, west of Santa Fe. That's where the brand new Levitt Pavilion is going in. Denver's going to be hosting free concerts throughout the summer. It's going be epic. I think with all the cute houses in that neighborhood, that it's going to be the next Wash Park.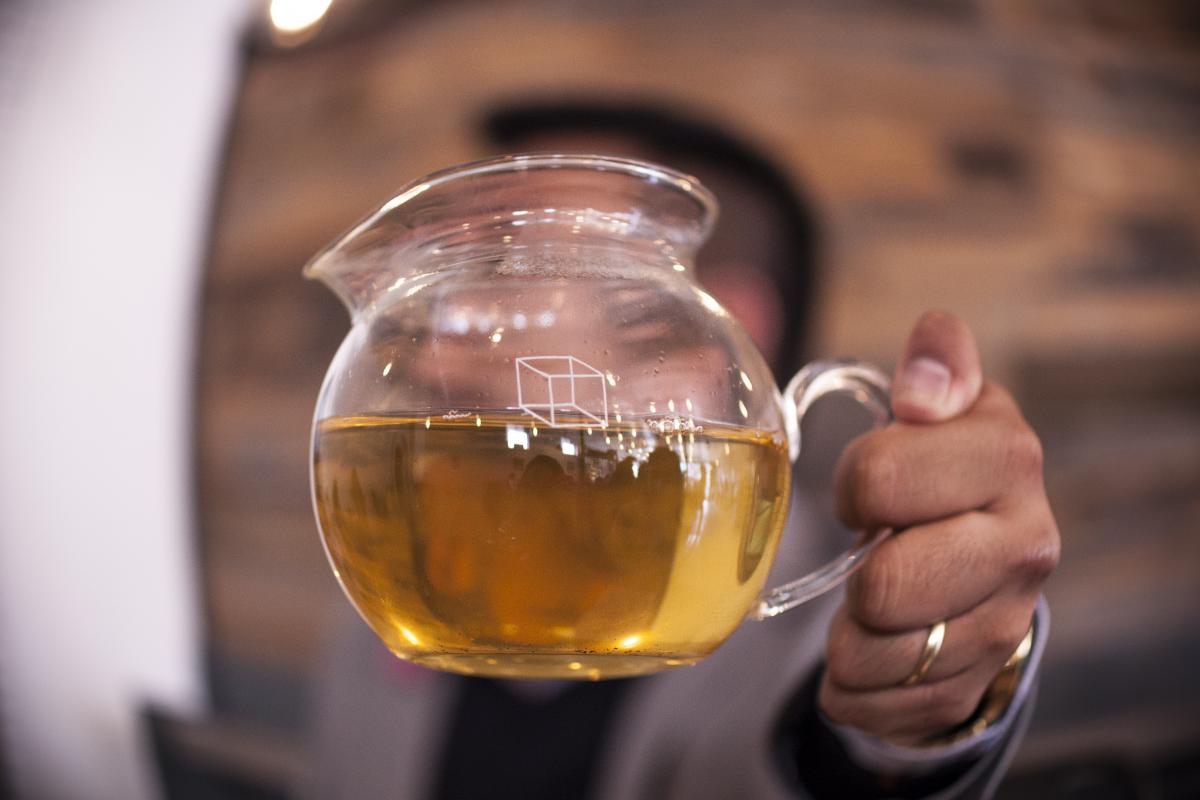 DMAR: We wanted to ask you a little bit being part of the Asian Real Estate Association of America. Could you tell us how you got involved with that?
Dyllan: AREAA, the Asian Real Estate Association of America, has 37 chapters across the nation, with a membership base of over 17,000 members. Their newest chapter is Denver. I wanted to be part of the Association, but Denver didn't have a chapter so I took the initiative to start it up. When we were sitting at our exploratory meeting, everybody voted me as President. I didn't seek out the position. They were just like, "Dyllan, you're the President."
The Asian Real Estate Association of Ameria focuses on the AAPI, or Asian American or Pacific Islander, community. Asian Americans in Denver make up about 140,000 in the metro Denver area, and I think 175,000 in the entire state. The big concentration is here in Denver.
I feel like Asians tend to have a different set of expectations and search criteria when buying a home, compared to your traditional American buyer. Culturally, there's items like Feng Shui that come into play. Extended families, or homes that are multi-generational, are big with them, because you'll have Grandma, Grandpa and whoever living all together at home. For me, getting the Denver chapter started was going back to my roots of being able to help a community that's underserved. I'm able to bridge that gap between American culture and their culture, and make for a really smooth transaction.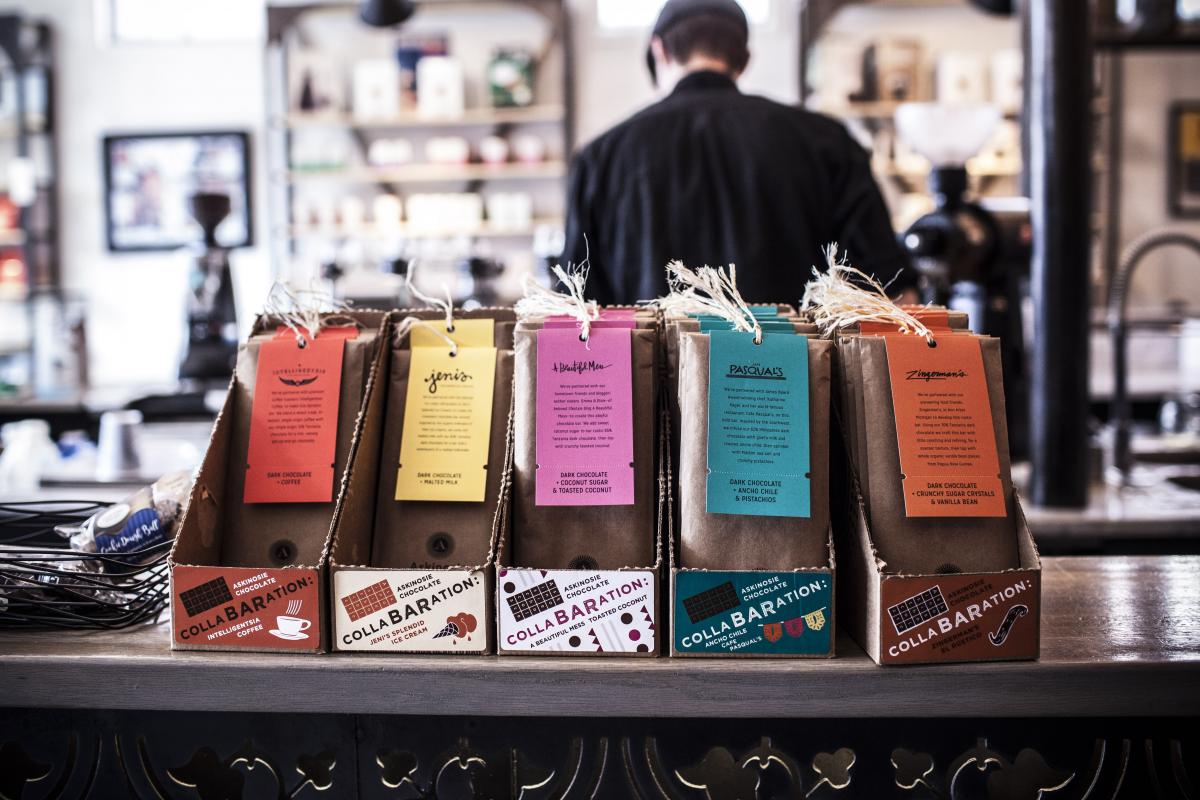 DMAR: Are there specific neighborhoods in Denver that are especially attractive to Asian consumers?
Dyllan: In general, Asian buyers are attracted to Denver because of the weather, and the friendly business environment.  In Denver proper, the minority is small, but the Asian consumer has split personalities. You've got your affluent, and then your non-affluent, Asian consumers. The affluent Asian Americans like the suburban-type neighborhoods of Denver - Green Gables, Lakewood, Lowry - because to them that is the picture-perfect American dream. And they like to be close to one another, and there happens to be a bigger concentration in Green Gables.
Then you've got your blue collar workers, who are really no different than anybody else, looking for affordable housing. They do tend to like to stay within areas with their same people. South Federal and Alameda is a big pocket for them, and the southeast part of Denver, getting close to Aurora.
DMAR: As President, what are your goals for the Denver chapter?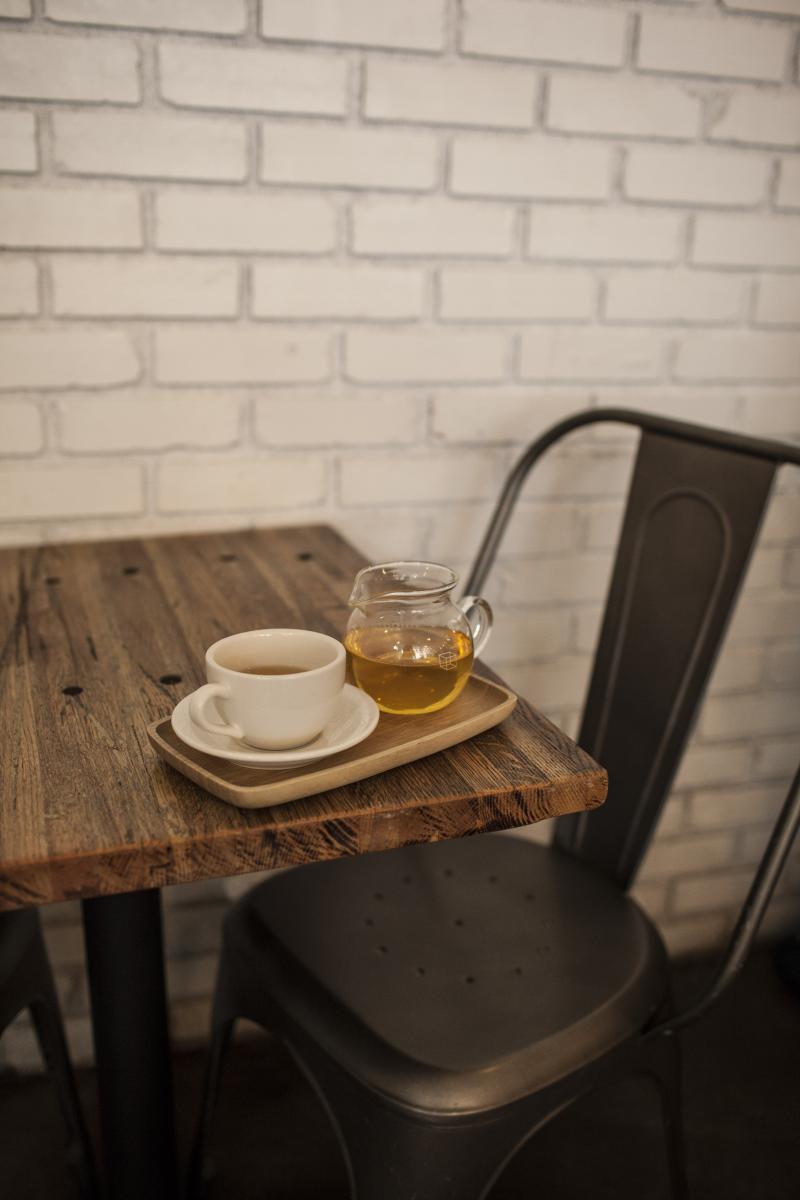 ​Dyllan: I would say our biggest goal is to become a well-respected chapter. How are we going to do this? By growing our constituent base, growing our membership base and by providing education, not only for professionals, but also for consumers. For example, we have a Feng Shui class coming up next month for REALTORS® to teach them how to incorporate Feng Shui techniques into their selling abilities when they're working with an Asian clientele. Because that does play a huge factor with a big portion of the Asian community.
So to answer your question, my goals are to make us well-known and make us a respected organization within the real estate community.
DMAR: If you weren't in real estate, what would you be doing?
Dyllan: I'd be a baker.
DMAR: You like to bake?
Dyllan: I don't know, I could just see myself owning a big bakery, selling rolls and breads and pastries and cakes and pies and cookies. I like carbs (laughs).
DMAR: What's your favorite activity outside of work?
Dyllan: Hands down, it's traveling. Once you've got the travel bug in you, you can't stop. I'm ready to travel at any time. At the drop of a hat, I'm ready to go.
DMAR: For our last question - since this is the Coffee Break series - how would you describe your relationship with coffee?
Dyllan: I love it! I stick to the basics: just coffee, cream and sugar. No frills about it, just really simple. But seriously, I LOVE coffee. Don't ever trust people who don't drink coffee (laughs).
---
WATCH: Xpresso Round
---
Exclusive Coffee Break Partner: 

REcolorado is the largest broker-to-broker network in the state and the preferred MLS in Colorado, with 18,000 members statewide. REcolorado members gain access to one of the country's most powerful MLS systems–Matrix™, innovative tools for growing your real estate business, hands-on training courses, and unmatched customer support. Plus, REcolorado members receive exposure on our consumer-facing website, REcolorado.com, which delivers our members more than 2,500 real leads per month.