Wired: The Self Summit
After a short hiatus Wired is finally back and this year's event is all about YOU! We're talking all things self-development, self-growth and self-empowerment.
After all, empowered women empower each other.
Wired: The Self Summit is a day that is all about YOU. We're serious about the importance of self-development and self-growth. And we hope you are too. Join us for a day filled with conversations, experiences and networking with some of the most inspiring women in our industry. The program will include panels with powerful female business leaders and keynote presentations with thought leaders and nationally recognized speakers including Nadia Bilchik, President of Greater Impact Communications and Editorial Producer at CNN, and Maura Neill, a negotiation expert and top-ranked Atlanta Realtor®. This is a not-to-miss event. We can't wait to see you there!
EVENT POLICY: All attendees will be required to wear a face covering for the duration of the event unless they are actively consuming food or beverages. Disposable masks will be available to those who need them.
Event Details
What: 2021 Wired | The Self Summit
When: Wednesday, October 13th from 8:00 AM to 1:30 PM 
Where: In-person at The Cable Center (2000 Buchtel Blvd. Denver, CO 80210) or Virtually (Online)
Quick Links
Meet the Speakers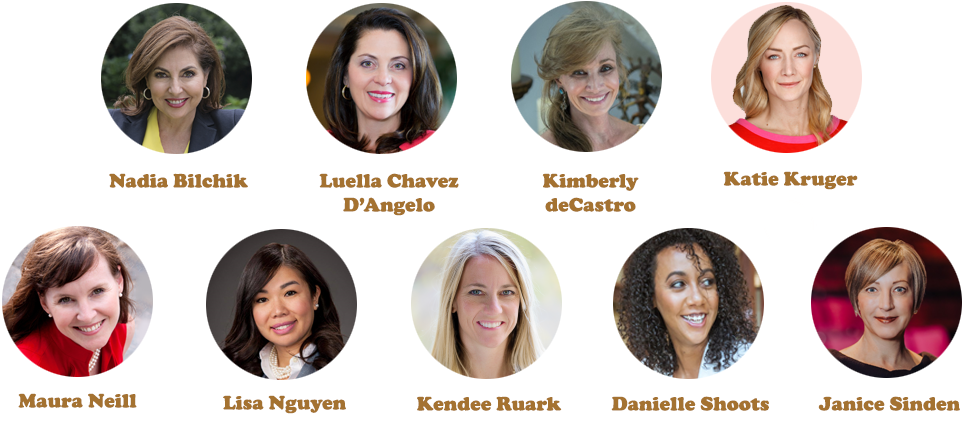 Nadia Bilchik | President of Greater Impact Communication, an internationally renowned television personality, communication and professional development training expert, author and keynote speaker
Luella Chavez D'Angelo | CEO of Colorado Inclusive Economy, named a Top 10 Leader by Executive Hispanic Magazine: An Outstanding Women in Business award winner by the Denver Business Journal and a 2017 recipient of the Denver Metro Chamber of Commerce's Del Hock Award for Community Service
Kimberly deCastro | Founder, President and CEO of Wildflower International, Ltd., in Santa Fe, New Mexico
Katie Kruger | CEO of the Denver Metro Commercial Association of Realtors®, 2016 PowerBook Award recipient by the Denver Business Journal and in 2012 and 2014 she received the ACE Award from the National Association of Realtors® for innovative management processes and extraordinary member service
Maura Neill | CRS, CDPE, ABR, MA, a second-gen Realtor®, leads the #2 team at RE/MAX Around Atlanta, actively representing clients on a day-to-day basis and is an active international real estate speaker
Lisa Nguyen | Team Leader for The International Group at RE/MAX Professionals, currently serving as the Co-Chair for the Asian Real Estate Association of America (AREAA) Diversity and Fair Housing Summit in April of 2021, 2020 Past President of the Greater Denver Board for AREAA, member of the 2021 AREAA National Policy Board and member of DMAR's Community Alliance Committee 
Kendee Ruark | Executive Director, Senior Lending Manager at JPMorgan Chase
Danielle Shoots | Founder and CEO of the Daily Boss Up, Vice President and Chief Financial Officer for The Colorado Trust, Entrepreneur, TedX Speaker, CWCC Top 25 Most Powerful Woman in Business, Keynote Speaker, DBJ 40 under 40
Janice Sinden | President & CEO of the Denver Center for the Performing Arts and was named a 2021 Titan 100, a program that recognizes Colorado's Top 100 CEO's & C-level executives
a summit for women who rally & rule