As part of our Member Appreciation Month in August, we're hosting a FREE Broker Leadership Summit exclusively for DMAR members. After the event, stick around for a special meet-and-greet with DMAR's new CEO, Brendan Bailey.
WHEN: Tuesday| August 29, 2023 | 9:00 AM – 1:00 PM

WHERE: PPA Event Center | 2105 Decatur Street Denver, CO 80211
WHY: Calling all broker-owners, managing brokers and brokerage leadership: we have a new event curated just for you! Join other industry pioneers, decision-makers and thought leaders for a half-day of engaging discussion, insightful presentations and top-notch networking opportunities. We're covering hot topics you and your agents need to know about including the latest disciplinary data and rule changes from the Colorado Real Estate Commission (CREC) and the ongoing DOJ and NAR litigation and its implications for our industry, your brokerage and your agents. We'll also have a panel featuring the past three recipients of DMAR's Broker Manager of the Year award and, after lunch, we'll be holding a meet and greet with DMAR's new CEO, Brendan Bailey. Don't miss this opportunity to gain valuable information and connect with fellow brokerage leaders throughout the Denver metro area.
PRICE: Free for DMAR members (Tickets include admission, coffee and lunch)
Thank You to Our Sponsors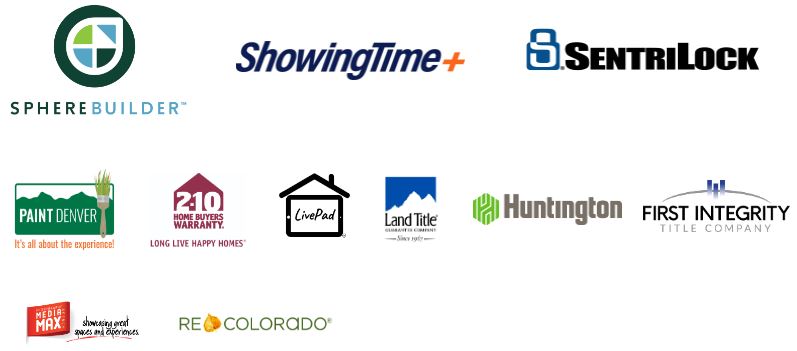 About Our Keynote Speakers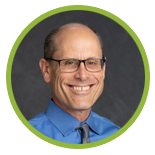 Jon Goodman, Esq.
Jonathan A. Goodman is a shareholder in the law firm of Frascona, Joiner, Goodman and Greenstein P.C., where he has been a practicing lawyer since 1985 and a shareholder since 1993. Jon's work focuses on all areas of real estate and the regulation of real estate brokers, appraisers, mortgage brokers, and RESPA. Jon speaks frequently to real estate professionals, has published hundreds of articles on real estate-related matters, and is a speaker on dozens of topics for the real estate industry. He has been quoted multiple times in the Wall Street Journal, the Denver Post, and other publications. Within the field of real estate law, Jon's practice tends to focus on real estate finance, debt restructuring and workout transactions, foreclosures, foreclosure investing, land use and zoning, development, construction, mechanics' liens, easements, brokerage law, professional malpractice defense, and trade associations. Jon enjoys co-counseling with other attorneys, dabbling as a mediator for real estate-related disputes, and testifying as an expert witness.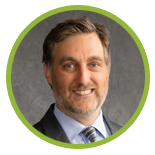 Jordan May, Esq.
Jordan May is a practicing real estate attorney and shareholder at Frascona, Joiner, Goodman and Greenstein P.C. Jordan is a trial lawyer trying complex civil and real estate cases to judges, juries and tribunals across the state of Colorado. Jordan has argued cases to state and federal trial courts, Colorado courts of appeal, as well as the Office of the Administrative Courts. Serving as an associate municipal judge for the City of Englewood from 2009 to 2013 provided Jordan with a unique "from the bench" perspective on litigation which helps in the development of effective trial strategy. Jordan works closely with his clients to tailor a litigation strategy to meet a client's particular goals ranging from carefully calculated trial strategy to creative settlement scenarios. As a former licensed Colorado real estate broker engaging in residential and commercial buy-sell transactions as well as property management, Jordan developed a practitioner's transactional perspective on the real estate industry. Jordan regularly speaks to real estate professionals and trade groups regarding regulatory issues, risk management, negotiation strategy, contract issues, as well as state professional license discipline among other topics.
About Our Broker Panelists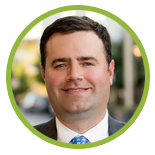 Brandon Brennick, Managing Broker at Kentwood DTC and DMAR's 2023 Excellence Awards Managing Broker of the Year
In 2017, Brandon Brennick was appointed broker manger by Kentwood Real Estate for their Cherry Creek office. He had earned a reputation for recruiting, nurturing and retaining brokers that embodied the Kentwood brand. "My colleagues hold themselves to the highest standards and remain committed to helping their clients, and each other, achieve their goals." Brandon is a second-generation Kentwood team member. He completed his degree in Advertising at CU Boulder and 20 years later has never worked for another brokerage. Renowned for his expertise in contracts and negotiations, he is consistently recognized as one of the top brokers in the nation with over $500 million in individual production. He has been recognized by the Denver Metro Association of Realtors® Roundtable of Excellence 20 years in a row and received the highly-esteemed MAESTRO Certification through Leading Real Estate Companies of the World in 2017. "I am especially proud of that accomplishment. It was very intense." Brennick is also a significant contributor to RPAC-Realtor® Political Action Committee and is on the Board of the Luxury Home Tour, which is a successful monthly tour of luxury homes in central Denver and the south suburbs.
Ryan Carter, Managing Broker at 8Z Real estate and DMAR's 2021 Excellence Awrads Managing Broker of the Year
For more than 10 years and with over $100 million in real estate sales, Ryan's design interest and business acumen have allowed him to guide his clients to achieve their goals. Ryan's work goes beyond the contract, so whether it's helping clients with critical staging decisions, advising developers on tasteful finishes that will bring the highest value for their investment or keeping my network updated on the market for their next transaction, his goal is to help in every facet of the transaction for my clients. Empowered by the highest ethical standards and our cutting-edge home search technology, 8z Real Estate is both changing and perfecting the industry of real estate, one Colorado neighborhood at a time. As the Team Leader of 8z Central Denver, Ryan mentors new agents to uphold a new standard in real estate. 8z is engaged in a vital real estate revolution. Guided by professionalism and knowledge, they build communities one transaction at a time. As a frequent contributor to the Denver Post, 5280 Magazine, Rocky Mountain News, and a featured agent on HGTV's "House Hunters," he is recognized as an industry expert with the local expertise necessary to help buyers, sellers and investors successfully buy and sell in Denver.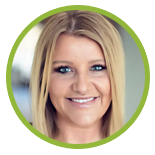 Shyla Rogers, Managing Broker at LIV Sotheby's International Realty and DMAR's 2022 Excellence Awards Managing Broker of the Year
Shyla Rogers is the Vice President Managing Broker of LIV Sotheby's International Realty's Denver Tech Center office serving all of Metro Denver. As a Denver Business Journal 40 under 40 Nominee, Shyla advocates with compassion, tenacity and dedication – the very traits that led her office of 65+ brokers to benchmark sales topping over $1.155 Billion in 2022. The feat was a personal best for Shyla and a company record. In March of 2022, she was named Denver Metro Association of Realtor®'s Broker Manager of The Year. Her high standards and reputation for raising the bar fold seamlessly into LIV SIR's culture of excellence. Shyla brings with her an extensive background in real estate, including being named a top 100 Managing Broker and earning the prestigious President's Council Award in 2018 at her previous firm, SIR parent company, Realogy. From desk support to transaction manager, office administrator to buyer's agent, Shyla understands the inner workings of a successful brokerage and knows how to nurture, coach and lead teams to extraordinary results. As a dedicated managing broker, Shyla works hard to connect with her agents and their specific needs, so she can best support them in a customized way. She finds great fulfillment in taking experienced brokers to the next level and partnering with them to build a distinct set of actions to achieve winning outcomes. Shyla creates more than a business plan with her agents—she helps them curate a career path.