Down Payment Assistance Myths, DEBUNKED!
WHEN: Tuesday | April 4, 2023 | 1:00 PM – 2:30 PM

WHERE: DMAR HQ | 4601 DTC Blvd. #100 Denver, CO 80237
WHY: Being able to make a down payment is one of the keys to becoming a homeowner. Unfortunately, there are a lot of misconceptions out there that keep potential buyers from realizing they can make a purchase. Join us for a special presentation as we debunk the myths and equip you with the knowledge and information needed to help you get your clients into homes.
We'll be joined by educators from Freddie Mac, the Colorado Housing and Finance Authority (CHFA) and our three 2023 Pathways Award winners who will share:
Tips you can use for assisting future homebuyers
Affordable housing solutions you might not be aware of
Details on down payment assistance programs
and more!
PRICE: $15 for DMAR members (proceeds go to DMAR's charitable foundation, DMAR Gives.) 

CE CREDIT: 1
Thank you to our sponsors 

Thank You to Our Speakers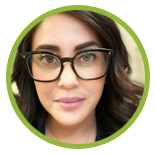 Monica LaCrue, Affordable Housing Lending Manager at Freddie Mac and part of the Single-Family Mission and Community Engagement Team
Monica La Crue is an Affordable Lending Manager at Freddie Mac and part of the Single-Family Mission and Community Engagement team. She joined Freddie Mac in 2019 as part of the Real Estate Engagement outreach team. She works closely with industry diverse trade associations, real estate companies and local and State Realtor® associations. Monica has been in the finance, mortgage and real estate industry for over 13 years. She has worn various hats throughout her career and is well respected by her industry partners and known for her keen sense of customer relationships, program development, education and events management. Monica graduated from San Diego State University with a degree in History.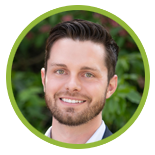 Colton Harris, Realtor® with XLV Realty, YPN Leadership Committee Member and 2023 Pathways Award winner
For broker Colton Harris, the best part of his job is seeing the joy on a client's face when they find their perfect home. Working with clients in Denver, Boulder, Colorado Springs and across the front range, that's the moment Colton strives for with his unwavering commitment to providing expert guidance that's transparent, responsive and solutions-oriented. Buyers and sellers know that he always has their best interests in mind, and as a valued owner and broker of XLV Realty, Colton consistently earns their trust with seamless, successful outcomes. Thanks to his mother's real estate career, Colton has been fascinated by architecture and design from a young age. Prior to entering the field himself, he worked as a cardiac technician, developing the patience empathy and communication skills that serve his clients to this day. Colton grew up in Texas and Colorado and has lived in Denver since 2011. Today, he resides in the Hilltop neighborhood, which he loves for its architecture and strong sense of community. In his free time, you might find Colton enjoying Colorado's great outdoors rafting or hiking with his beloved Shiba Inus, Ralph & Rufus. An ardent international traveler, he's also made it a priority to visit the modern-day Seven Wonders of the World.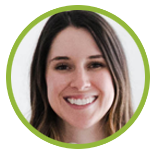 Kelsea Imanuel, Realtor® with milehimodern, YPN Vice Chair and 2023 Pathways Award winner
Kelsea has been in the real estate business for over 8 years. Having purchased a home of her own, she can fully relate to the rollercoaster of emotion when buying a home. Being a Colorado Native, she shares the same love for Colorado with all her friends and buyers. Clients who begin as strangers and end as lifelong friends is what makes this more than just a transaction. It's not a sales process but a personal journey. Kelsea has always had the mindset that this is a relationship business more than anything. It's way more fun to work with someone you connect with! From happy hour to house hunting and beyond the closing table, she strives to make the process seamless! Having an easygoing approach is what sets her apart and makes the whole process a fun one!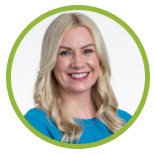 Paige Omohundro, Business Development Manager, Home Finance at CHFA
Paige Omohundro is the Business Development Manager at Colorado Housing and Finance Authority (CHFA) and has over 20 years of experience in affordable housing and community development. At CHFA, Paige manages the home finance business development team, providing outreach and training opportunities for lenders, real estate agents, nonprofit groups and consumers to learn more about CHFA's homebuyer programs and services. Prior to joining CHFA, Paige worked for the Texas State Affordable Housing Corporation where she managed similar programs in her home state of Texas. Paige earned a master's degree in Urban and Environmental Planning from the University of Virginia and a bachelor's degree in Environmental Design from Texas A&M University. In her spare time, she serves as a Board Member of the Colorado Mortgage Lenders Association and loves exploring Colorado with her husband and daughter. 
Michelle Schwinghammer, Realtor® with RE/MAX Alliance, DMAR Board member and 2023 Pathways Award winner
Michelle is a Realtor® and Certified Negotiation Expert® and became licensed in real estate in 2006. Michelle has helped hundreds of buyers and sellers successfully achieve their residential real estate goals all across the greater Denver metropolitan area. Prior to entering real estate, Michelle spent two decades in sales and marketing management with a Fortune 50 company. Her broad professional experience is complimented by analytical expertise and a love of technology. Michelle stays connected with her community by volunteering at Habitat for Humanity, the Denver Dumb Friends League, and supporting recreation advocacy organizations. Michelle believes that life is for living, and that good work serves people and their needs, well.