Economic Outlook: Douglas + Elbert Update
WHEN: Friday | February 10, 2023 | 9:30 AM – 11:00 AM 
WHERE: Douglas County Libraries, Event Hall | 10055 Library Way Lone Tree, CO 80124
WHAT: To kick off the New Year we will be hosting three FREE in-person local Economic Outlooks in January and February - think of these as localized spinoffs of everyone's favorite event, the DMAR Economic Summit. Our Economic Outlooks are your chance to hear firsthand from local experts about the economic future of where you live and work. Not only are these informative but they are also FREE for DMAR members. For our Douglas + Elbert update, our speakers - Frank Gray, President and CEO at Castle Rock EDC and Weldy Feazell, Director of P3 - Partnering for Parker's Progress - will update us on the economic future of Douglas and Elbert counties including plans for new residential and commercial developments. 
January 18: Jefferson + Adams Update
January 26: Arapahoe Update
Febraruy 10: Douglas + Elbert Update
PRICE: FREE for Members
About Our Speakers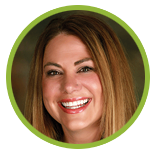 Weldy Feazell, Economic Development and Urban Renewal Director
Weldy joined the Town of Parker in 2012 in the economic development department. She served as the primary contact for existing businesses. In addition, she managed Economic Development marketing efforts to increase businesses' awareness about the Town of Parker in the regional, national, and international business communities. In 2017, Weldy moved from the Economic Development Department to be the first full-time staff working on P3's urban renewal efforts. Before coming to the Town, Weldy worked for ten years at Western Union in the Global Real Estate Department. Her role as a Global Transactions Manager provided her with extensive knowledge of working with commercial real estate on the national and international levels. Weldy obtained her undergraduate degree in Marketing and Finance from Regis University in Denver and a Master's in Public Administration from the University of Colorado Denver.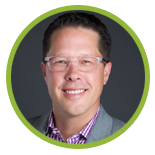 Frank Gray, President/CEO, Castle Rock Economic Development Council
Frank Gray is President and CEO of Castle Rock EDC (2009-Current) after seven years at Adams County Economic Development (ACED) where he was Vice President of Business Development. In his current position, Frank is responsible for attracting new businesses and helping existing industry thrive and grow in Castle Rock and Douglas County. Castle Rock EDC has been named the EDCC's Large Community of the Year in 2009, 2011, 2015 and 2018. In 2011, Frank assumed responsibility for the Downtown Development Authority and the Downtown Merchants Association forming what is now known as the Castle Rock Downtown Alliance. Frank has worked for, started up and owned several small businesses. Frank earned a bachelor's degree from the University of Colorado (Boulder) and the University of Uppsala (Sweden) in International Affairs and Finance, as well as a Master's degree from the University of Lancaster (UK) in Diplomacy and Development Economics. Frank went on to work for the United Nations HQ in Geneva and Switzerland, then coached volleyball at Regis University, Baylor University and the USA Youth and Junior National Volleyball Program.