As part of our Member Appreciation Month in August, we're hosting a FREE educational session exclusively for DMAR members. After the event, stick around for a special meet-and-greet with DMAR's new CEO, Brendan Bailey.
WHEN: Wednesday | August 30, 2023 | 10:30 AM – 12:00 PM

WHERE: Denver Public Library: Rodolfo "Corky" Gonzales Branch Library | 1498 Irving St. Denver, CO 80204
WHY: Join us for an educational session curated for DMAR Industry Partner members led by DMAR member and #1 lender in Colorado, Nicole Rueth. She'll share how to transition from a transactional business to becoming a collaborative partner. Nicole will also cover how to earn business and grow your relationships with Realtors® to become a trusted ally supporting the goals of your Realtor® partners. As with all our Industry Partner Insider events, you'll also hear how to get the best bang for your buck when it comes to your membership. PLUS - stick around after the event for a special meet-and-greet with DMAR's new CEO, Brendan Bailey.
PRICE: Free for DMAR members
About our Speaker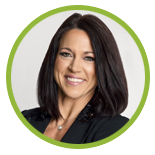 Nicole Rueth,  SVP of The Rueth Team at Movement Mortgage
Nicole Rueth has been passionately advising clients on their home financing strategies for over 15 years. Her path has been as non-conventional as it is a benefit to her clients. As a BBA Finance graduate of the University of Texas at Austin, she went to work for Arthur Andersen/Andersen Consulting as a strategic business reengineering consultant. Nicole's draws on her past experience of managing 100 person teams and facilitating million dollar solutions allows her to negotiate, analyze and provide creative solutions for her clients where other lenders fall short. After the birth of their three children, Nicole stepped out of her corporate traveling schedule and went to work for a friend to reinvigorate and redesign his mortgage company. Here is where she found her passion. Where others in the industry were focused on the "deal", she developed a passion for helping the client first. Focused on building her knowledge capital, Nicole started in the operations side of Mortgage Financing, including warehouse management, lender relationships, FHA/HUD approval, post-closing, and loan product management. This background before originating mortgage loans gives Nicole's clients a success ratio unparalleled in the industry. Added to that, Nicole offers her clients a closing guarantee; putting her reputation behind her commitment to closing on-time and under-budget every time.