WHEN: Thursday | December 14, 2023 | 10:30 AM – 12:00 PM

WHERE: DMAR North | 1870 W. 122nd Ave. #600 Westminster, CO 80234
WHY: Calling all DMAR Industry Partner members – you won't want to miss this! We've curated an electrifying session led by the one and only Eric Thompson. Dive into 2024 with a head start on your business planning, armed with cutting-edge strategies and actionable steps that will turbocharge your success. This isn't just another workshop – it's a golden ticket to a world of insights, networking opportunities and a roadmap for the year ahead.
Mark your calendars and join us for a day of collaboration, learning and growth alongside industry peers and experts.
PRICE: Free for DMAR members
About Our Speaker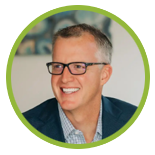 Eric Thompson, Founder, The Leading Edge Academy
Eric is known for giving straightforward solutions to complex challenges. He has been active in the Colorado real estate business since 1994 as an agent, manager, leader and now coach. He lives in Fort Collins with his wife Julie and two middle-school daughters.  They love to ski and do all of the other Colorado things. His favorite thing is when someone says 'hey Eric, that thing you told me to do totally worked!'