Meet + Mastermind: The Philanthropic Business Plan
WHEN: Tuesday | November 16, 2021 | 9:00 AM - 10:30 AM

WHERE: DMAR West | 950 Wadsworth Blvd. #103 | Lakewood, CO 80214
WHY: Committing to philanthropic work in your community is a powerful way to support a cause you care about while also making your business more visible. But even those of us with the best intentions, sometimes find ourselves short on time or money to give back consistently. That's why it is important to include philanthropy as part of your business plan. Join us as guest speakers, Bob Bell and Shay Hata, share how and why to include philanthropic goals in your 2022 business plan and how those activities can actually strengthen your business.
If you're new to the real estate business, our monthly Meet & Mastermind events are the perfect way to meet DMAR Industry Partners (i.e. fellow real estate professionals including lenders, title reps, roofers, photographers and more!), make connections and build your industry relationships. PLUS you'll walk away with tips and tricks from top producing agents to get your business off the ground.
PRIZES: (must be in attendance to win)
Industry Partner sponsored prize drawings so you may snag some free swag and cool goodies.

One lucky Industry Partner could win an exclusive sponsorship opportunity for the December DMAR Connect.
PRICE: Free for DMAR members
COVID-19 PROTOCOL: Regardless of vaccination status, masks are recommended to be worn in any indoor event or class. Disposable masks will be available to those who need them.
Space is limited. Please RSVP to reserve your spot.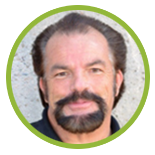 Bob Bell
Bob has been in the news recently for winning NAR's 2021 Good Neighbor Award Winner AND the CE  Innovation Award! Every Friday before dawn, Bell and hundreds of volunteers meet to pack and deliver weekend meals to 10,000 at-risk schoolchildren across 72 Denver-area schools. In nine years, Bell has turned Food for Thought into a powerhouse, with 497,205 backpacks of food – the equivalent of nearly 4 million meals – delivered to date.
Shay HataAn Ivy League grad, Shay specializes in the sale of condos, single-family homes and multi-family homes in Chicago, the North Shore and the nearby suburbs. She helps, on average, over 125 families per year purchase or sell homes in the Chicago area, resulting in over $50 million in transactions each year. In her spare time, she loves to read, exercise, cook and do yoga. She also volunteers with several animal rescue organizations and donates a portion of each commission to local animal rescue groups as well as local schools, as she believes strongly that a good education should be available to every child, as it was to her as the daughter of a working-class single mom. The Buy Sell Love Chicago Team are firm believers in giving back and are particularly passionate about animal rescue and public education as they are all the product of strong public education programs. They volunteer with several animal rescue organizations and donate a portion of each commission to local animal rescue groups and local schools on behalf of their clients. With tens of thousands given back – over $10,000 in 2021 alone – the ROI has been amazing with not just their brand, but their business as well.