YPN Presents | Listing Love: Prep the Listing
WHEN: Wednesday | February 22, 2023 | 11:30 AM – 1:00 PM

WHERE: D̵M̵A̵R̵ ̵H̵Q̵ ̵|̵ ̵4̵6̵0̵1̵ ̵D̵T̵C̵ ̵B̵l̵v̵d̵.̵ ̵#̵1̵0̵0̵ ̵D̵e̵n̵v̵e̵r̵,̵ ̵C̵O̵ ̵8̵0̵2̵3̵7̵  Moved to Zoom due to inclement weather 
WHY: You've got a new listing! Now what? We all know that proper planning during the pre-listing period is essential for a successful sale. As you prepare to list a property, this is where you can set your service apart. Join us for Part 2 of our Listing Love series and hear from our panel of pros how to make your listing shine with staging, photography, listing presentations and more! Our speakers will share all of their best practices with you to get your listings buyer-ready.
Plus, mark your calendars for Listing Love Part 3: Market the Listing on March 22nd.
PRICE: Free for DMAR members
Thank You to Our Sponsors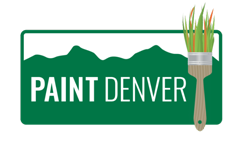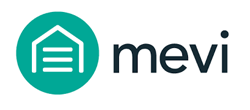 Join us on Zoom: https://us02web.zoom.us/j/89893405743
About our Speakers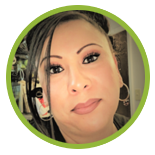 Ferminia Archibeque
Ferminia is the owner of Aviannah Interiors, LLC.  They are a small, family-owned home staging and interior decorating company located in Arvada, Colorado. Her husband, Shaun, is a jack of all trades and when she is working you will see him doing some of the heavy lifting or the construction portion of her design jobs.  They have three beautiful children (one who is now their Guardian Angel) and 5 crazy dogs. Now that they have their Guardian Angel watching over them, she decided it was time to seriously start doing what she loves and can honestly can say she loves what she does! She has a true passion for helping others, creating beautiful spaces and turning trash into treasure! Her goal is to help homeowners, investors & real estate agents market their properties to sell faster & for top dollar. Her goal for homeowners who are dwelling is to love where they live.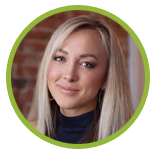 Brianna Griffin

Brianna began her career as a financial analyst in energy and transitioned to real estate in 2017. She entered real estate because she saw the opportunity to be her own boss and create financial freedom. She was most interested in the investing side of real estate, so quickly started fix and flipping homes, which is how she met her now husband and partner, Michael Griffin. She started off in real estate with just $5,000 in her bank account and no assets to her name. In a 5 year period, she closed 390 transactions amounting to $177 million in total production (not including off-market transactions), successfully flipped 200 homes, purchased over 10 long term rentals & AirBNBs, started a staging company that operates at 20-30 stages a month, and is a partner in a title company. In 2022, she was named the top producer for sides with 175 sides and 4th top producer for volume with $85M closed at the DMAR Excellence Awards. She credits her success to the incredible opportunities that the real estate industry has presented and to seeking financial freedom instead of chasing the next deal.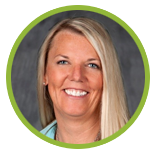 Tammie O'Brien
Tammie's brain goes a million miles an hour! She is one of those rare people that can stay up late working on proposals or the website (yep, she's geeky too), and then get up at the crack of dawn to start the day. All WITHOUT coffee! What?! Her prior experience in IT brings structure and processes to Pineapple Interiors – read Type-A Personality. But her eye for design is keen as well, staying up to date on the latest design trends. Her left-brain, right-brain abilities make her a studette in our world. Outside of Pineapple Interiors, Tammie loves spending time with her husband, Patrick, daughter, Samantha, and other daughter, Cali, the crazy Vizsla dog. Originally from the San Francisco Bay Area, she loves sunshine, hanging out on the beach and enjoying an ice cold beer on a hot day.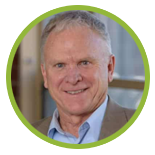 Mark Schow
Mark has called Colorado home for over 40 years and has been active in the Colorado business community with a variety of telecommunications, technology, video production and sales organizations before founding Mediamax in March of 2002. Mediamax represents the culmination of Mark's strong independent entrepreneurial spirit along with his interest in technology, photography, video production, and the entertainment industry.  Digital photography and internet technologies were in their infancy when Mark founded Mediamax as the Colorado affiliate for 360House.com, that was renamed Obeo as the real estate photography industry began evolving. Mark combines a high level of entrepreneurial enthusiasm, analytic problem solving, sales experience and strategic Colorado real estate industry relationships that have helped maintain Mediamax as a market leading real estate photography company.