YPN Presents | Listing Love: Sell the Listing
WHEN: Wednesday | March 22, 2023 | 11:30 AM – 1:00 PM

WHERE: DMAR HQ | 4601 DTC Blvd. #100 Denver, CO 80237
WHY: You've got your listing, you've prepped your listing and now it's time to sell! We've got a killer lineup of top-producing experts on our panel including Excellence Awards Winner, Jeff Plous (#4 individual sales production) and owner of Aviannah Interiors, Ferminia Archibeque. They are ready to share all of their best tips and tricks to help you get the most out of your listing - plus retain your clients for years to come!
PRICE: Free for DMAR members
Thank You to Our Sponsors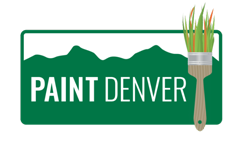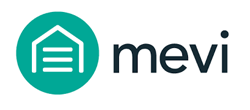 About our Speakers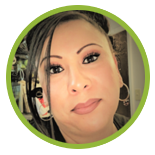 Ferminia Archibeque
Ferminia is the owner of Aviannah Interiors, LLC.  They are a small, family-owned home staging and interior decorating company located in Arvada, Colorado. Her husband, Shaun, is a jack of all trades and when she is working you will see him doing some of the heavy lifting or the construction portion of her design jobs.  They have three beautiful children (one who is now their Guardian Angel) and 5 crazy dogs. Now that they have their Guardian Angel watching over them, she decided it was time to seriously start doing what she loves and can honestly can say she loves what she does! She has a true passion for helping others, creating beautiful spaces and turning trash into treasure! Her goal is to help homeowners, investors & real estate agents market their properties to sell faster & for top dollar. Her goal for homeowners who are dwelling is to love where they live.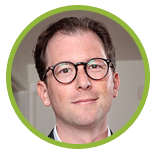 Jeff Plous
Jeff was born and raised in Downtown Chicago. Instead of playing sports as a kid, he learned to restore classic cars with his late father - he now owns 52 cars. His passion for real estate started at a young age when his Dad decided to try loft living before there was a term "loft". Since this was a raw loft, he let Jeff's imagination run wild and allowed him, a ten-year-old, to design their entire industrial home. There were many lofts that followed and he always tried to make the next one more interesting than the last. In college he took a history of architecture class that secured in his mind that he wanted to have a career in real estate. He started school at Purdue, but after a summer visit to Colorado, decided to transfer to the University of Colorado at Boulder for his remaining three years of school. After college, he moved directly to Denver in the Riverfront Park neighborhood. He currently lives in the Sloan's Lake neighborhood with his wife, Lindsay, their daughter, Blake, their son Max and their two dogs, Archie and Shelby.