YPN Presents | A Social Affair: How to Edit Video
WHEN: Wednesday | May 31, 2023 | 11:30 AM - 1:00 PM

WHERE: DMAR HQ | 4601 DTC Blvd. #100 Denver, CO 80237
WHY: If you joined us for Part I of our series you learned how to take great video content. Now it's time to edit. We'll be joined by Elise LoSasso, Realtor® at The Agency and the #1 Denver real estate agent on social media according to PropertySpark. Elise will share all of her best tips to make the editing process as smooth as possible and recommend her favorite apps and editing software you can use to create professional videos.
Mark your calendars for A Social Affair Part III:
June 28 | Part III: How to Share Video
PRICE: Free for DMAR members
Thank you to our sponsors

About Our Speakers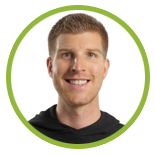 Jerad Larkin, Mile High Title Guy, Chicago Title | @jerad.larkin
Jerad is an enthusiastic and driven real estate professional who brings his clients creative, cutting edge solutions. Jerad's background in real estate, video production and web design enables him to develop out-of-the-box ideas for his clients' business. He is a passionate and dedicated individual and will go above and beyond to help his clients succeed. Jerad has a unique ability to dream up big ideas, while also tracking and following up on every little detail. In addition to helping real estate professionals with their real estate marketing, Jerad also helps people with all of their title and escrow needs here at Chicago Title of Colorado. Jerad's positive energy is infectious and he is excited to bring his passion for real estate and business creativity to others.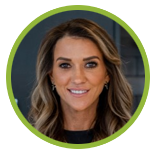 Elise LoSasso, RealtorⓇ, The Agency | @elosasso
Elise is a third-generation Denver native who was born to buy and sell Denver real estate. She offers a very competitive, sleek and professional approach to the business and with hundreds of successful closings, her clients provide her with 5-star reviews often referencing "class act", "skilled negotiator" and "the absolute best". With 45 million in sales in 2022, Elise was recently recognized in the Top 1% of Denver Realtors® as well as in the top 1.5% of realtors in the country. In the past five years, Elise has been featured in 5280 Magazine, Denver Top Producers Magazine, The Concierge, Americas Women Magazine, Voyage Denver Magazine and Vanity Fair. Elise and her husband, Stevie Tuck, are also very talented designers and building a team that enables Elise to be a one-stop shop for those buyers and/or sellers looking to build a new home or who need a creative design eye. Despite the demands of the profession, she remains active in her community working with various charities and reaching out to help others in any way that she can. After all, it's what we put into action that matters and it's a strong community that builds the wonderfully robust and friendly Denver neighborhoods around us. While she's not helping others, you can find Elise exploring and hiking through the mountains, eating her way through the city and spending time with her very outgoing and lovable husband and Italian family.