YPN Presents: What to Expect When You're Inspecting
WHEN: Wednesday | November 16, 2022 | 11:30 AM – 1:00 PM

WHERE: DMAR HQ | 4601 DTC Blvd. #100 Denver, CO 80237
WHY: The home inspection is an absolutely critical step of the home buying and selling process but also the one most agents worry over the most. As an agent, you should be well informed so you can best inform your clients. Join Andrew Sams, NACHI Certified Master Inspector and Owner of Alpine Building Performance, and learn how to better understand - and therefore better navigate - some of the most common and impactful home inspection findings.
We'll talk about:
Why certain findings are an issue.
Solutions or fixes for common inspection findings.
How to speak intelligently with your client about inspection findings.
The best person(s) to fix common items and roughly how much those repairs cost.
Setting proper client expectations around the inspection.
How to best communicate with your inspector so you look like the champion in front of your client.
Educational resources you can use to help navigate inspection issues.
Colorado-specific inspection issues.
PRICE: Free for DMAR members
About our Speaker: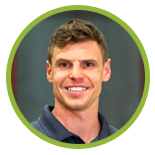 Andrew started Alpine Building Performance, LLC in 2016 with the goal of building the most reputable and quality home inspection business in the Denver-Metro area. In 2017 Andrew joined DMAR as an industry partner and quickly realized what a wonderful community there was within DMAR. In 2021 Andrew joined the YPN Committee after being an active participant with YPN since 2017. Alpine Building Performance has grown to a current team of 6 inspectors that serve the Denver-Metro, Boulder and Foothills communities. 
Lunch provided by our sponsors