Happy Hour School Drive Benefiting Mercy Housing Hosted by Central District
WHEN: Wednesday | June 28, 2017 | 4:30 PM - 6:30 PM 
WHERE: Tap & Burger Sloan's Lake | 1565 Raleigh St. Unit 100, Denver, CO 80204
WHY: Please join us at Sloan's Lake Tap & Burger on Wednesday, June 28th for drinks and appetizers to kick off the Central District's School Supply Drive benefiting the children of Mercy Housing. Jennifer Reed, Regional Director of Philanthropy at Mercy Housing, will be in attendance to discuss ways you and your office can get involved, as well as the impact your donations will make on local children unable to afford school supplies for the upcoming year.  
To wrap up the school drive in August, (official date TBA) a dinner will be provided to the families at Mercy Housing, as well as a presentation of the school supplies. This is a DMAR event hosted by Central District, all members are encouraged to attend! 
If you make a monetary donation, please write "DMAR school supplies" in the comment field.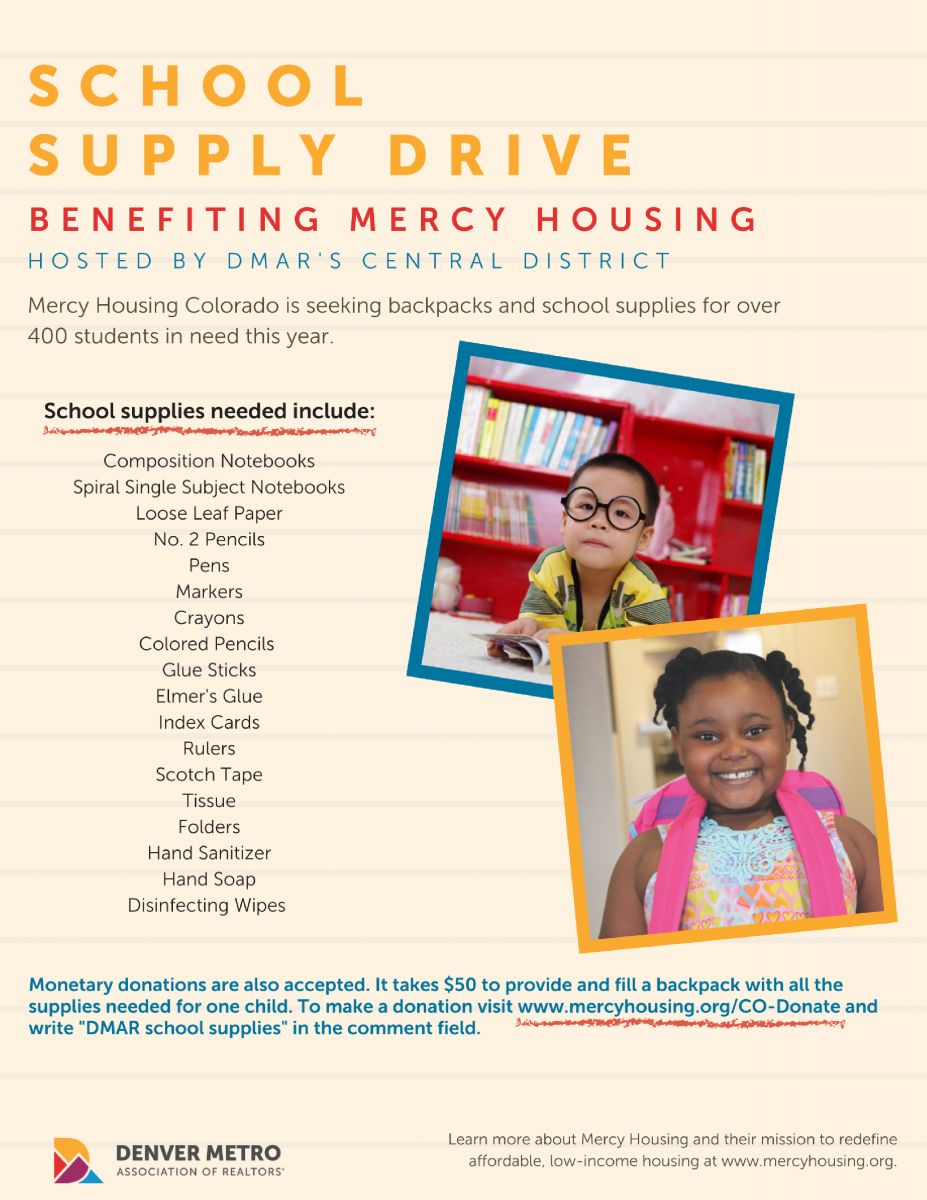 ---
About Mercy Housing:
Mercy Housing helps give a home to low-income families, seniors, individuals and people with special neeeds. 
Mercy Housing Colorado began operating in 1993, and provides affordable homes to nearly 3,000 low-income individuals and families living at 17 communities located in Commerce City, Denver, Durango, Westminster, and Fort Collins. More than a third of the people Mercy Housing Colorado serves are children.