DMAR Chair Winner of DBJ's DE&I Award
Congratulations to DMAR Chair, Milford Adams, for being a 2022 recipient of the Denver Business Journal's inaugural Diversity, Equity & Inclusion Awards.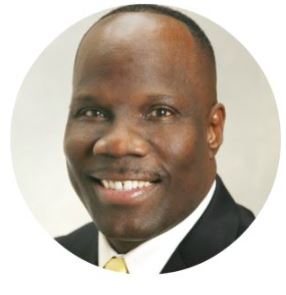 The Denver Business Journal (DBJ) unveiled its new event, the Diversity, Equity & Inclusion Awards, to honor those making a difference in our community. 

According to the DBJ, these awards "highlight both outstanding organizations and outspoken individuals in metro Denver who are going above and beyond to bolster equality across all areas of diversity, including age, disability, gender, sexual orientation, race, ethnicity and religion."

A panel of experts assessed nominees based on their impact, achievements, reason for nomination and distinguishing attributes. In their criteria, diversity was defined as "having people of diverse backgrounds (race, gender, ethnicity, sexual orientation, etc.) in the workforce and in management"; equity was defined as a "recognition of historic inadequacies in access and opportunity, and an attempt to implement fairness to adjust for the resulting imbalances"; and inclusion was defined as "all stakeholders have a voice in the planning and operations of the company or organization."
Milford Adams made history as DMAR's first-ever black Chair of the Board and has been making good on his promises to elevate the Association and community through increased diversity, equity and inclusion (DEI) efforts. Notably, under Milford's leadership, DMAR has expanded the Board of Directors to include representation for the Asian Real Estate Association of America (AREAA) and the LGBTQ+ Real Estate Alliance. 
Milford has also demonstrated outstanding DE&I efforts in his brokerage, Lyons Realty Group. "Built on such a strong family foundation of love and caring for others, charity and community service are two virtues embedded deeply in our organization," he shares. "Thus, at the heart of all our operations lies a deep desire to support different sections of our community that need our support the most. We give with open arms and embrace those who need love, hope, and the resources to better their lives." This ethos also won him the Community Service Award at the 2021 DMAR Excellence Awards. 

The Diversity, Equity & Inclusion Awards are new, celebrating the inaugural ceremony in 2022. The DBJ commented, "in this time of rapid social change and uncertainty, it is more important than ever to recognize businesses and leaders who are effectively promoting authentic DE&I in the workplace."
 
Milford and the other winners will be featured in DBJ's June 10 issue and recognized at a special awards reception on June 16. You can register for the event here.

Read the DBJ Article Here