Welcome Your Five Newly-Elected DMAR Directors
The results are in! Please help us welcome your five newly-elected DMAR Directors.
Announcing Your Newly-Elected DMAR Directors
Jared Blank, The Agency Denver 
Michael Bruce, Keller Williams Realty Downtown 
John Chapman, West + Main Homes
Kendra Lanterman, West + Main Homes 
Kate Baldwin Wenzel, RE/MAX of Cherry Creek - The Elevated Team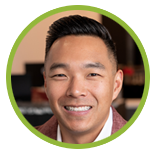 Jared Blank | The Agency Denver
What are your qualifications to serve as a DMAR Director?
I currently own, operate and manage The Agency Denver. Our office consists of 30+ brokers, many of whom are ranked in the top 1.5% by sales production nationwide. I, alongside my business partner, opened our company's first franchise in the Denver metro area in November of 2021.  In our first full year of business (2022), our office was ranked #2 by DMAR for sales volume for offices under 30 brokers. Growing the office from four to 26 agents in 2022 was a hugely fulfilling learning process. During this time we interviewed 75+ agents and through that experience, I learned a lot about what other agents are looking for from an industry perspective. Professionally, I listed the highest-priced home in the Denver Metro Area's history at $28.9 Million (clearviewfarmdenver.com).
Currently, our office is highly involved in serving our community. As an office, we have recently partnered with The Boys and Girls Club of Denver for a fundraiser in Spring 2023, participated in an Earth Day Clean Up (April 2023), fostered a toy drive for the Children's Hospital of Colorado (Winter 2022) and participated a community build day in partnership with Giveback Homes and Habitat for Humanity where we had 20+ brokers building homes in North Denver (Summer 2022). 
Previous to this, I worked for 10 years at LIV Sotheby's International Realty.
What do you feel are the three most significant challenges facing the real estate profession?
Diversity, equity and inclusion. Specifically in Denver, but I'm sure nationwide, I'd love to see real estate expand opportunities for Minorities and Women. Currently, our brokerage is 50% woman-owned, 68% women brokers and 25% minority brokers - which is significantly above the industry norm.
Education. The barrier to entry in our industry is quite low. While it can be a double-edged sword to the point of inclusion and access are easy; however, lower customer service and questionable ethics can be prevalent. Holding our fellow brokers to a higher level of expectations would be something I'd love to explore.
Explaining our value proposition. In a time of change and downward pressure on the industry, there has never been a greater opportunity to show off our value proposition to the consumer. Too often as an industry, we do not do the best job of explaining why our services are needed and what we actually do. I would like to expand the conversation around this.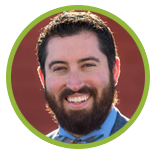 Michael Bruce | Keller Williams Realty Downtown
What are your qualifications to serve as a DMAR Director?
I have been a full-time agent for a decade now. I am an active investor in the KW Downtown office of nearly 400 agents and serve on the office Associate Leadership Council. I have been involved in some form of DMAR committee or group since 2013. I was nominated in 2020 to DMAR's Board of Directors for a three-year term and have been involved in several DMAR committees (Audit and Investment, Builder Realty Council and DMAR Gives) and am currently the Treasurer for DMAR's Board and the Vice Chair of the Government Affairs Committee. 
What do you feel are the three most significant challenges facing the real estate profession?
Lack of professionalism amongst agents. Whether it's not filling out the contract completely, not answering phone calls or emails, or just overall unethical people, I feel like a large percentage of agents are missing a key piece of what it takes to be a Realtor®. We have so many licensed real estate agents in Colorado yet so few Realtors®. 
Affordability. I grew up in Berthoud, CO I used to mow grass in middle school for a duplex that sold at $170k back then. It is over $1.3 million right now. It breaks my heart that a large portion of the people I grew up with will never be able to afford to buy real estate in Colorado.  Our price point continues to increase which is making it so difficult for the next generation to afford real estate. 
Inventory. We need it. We don't have it. With inflation, natural disasters, lack of quality tradespeople, and the current restriction of free money we have grown accustomed to, housing is going to be a scarce commodity for the next decade at least. Thow on one more issue of Colorado and our water supply, and I think housing is going to be a hot commodity forever.
John Chapman | West + Main Homes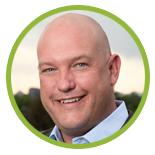 What are your qualifications to serve as a DMAR Director?
I'm a 5th generation Denverite, and both my knowledge of the city and my passion for its people are profound. Prior to my real estate career, I ran a highly successful parking business, serving various restaurants and events in and around the Denver Metro Area from Larimer Square to Mile High Stadium. That experience has allowed me to meet and connect with hundreds of Denver's top business leaders and innovators.
I have been a Realtor® for the past five years in Denver, working with The Knoll Team first at Madison & Company Properties and now with West + Main Homes. Working with Piper and Justin has given me an extensive amount of access to knowledge and experience advocating for and advancing our industry.
My teammates at The Knoll Team have served and led at DMAR, CAR and NAR on behalf of the membership. Seeing and supporting what they do gives me a unique perspective, and I feel now is the time to bring my ideas and energy to the table and help move DMAR forward in a positive way. The industry and our city have some big decisions coming, and I want to do my part in keeping us connected and our voices heard.
What do you feel are the three most significant challenges facing the real estate profession?
Public perception and image. I hear something almost daily that reminds me how little the public truly understands exactly who we are and what we do.
Affordability, inventory, supply.
Regulatory uncertainty. From NAR lawsuits to more local concerns (Statewide ADU legislation), where are we going? What will the rules be? Big decisions coming.
Kendra Lanterman | West + Main Homes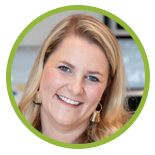 What are your qualifications to serve as a DMAR Director?
I have always been active in the community, whether it be at my children's school showing support for the teachers and staff with organized breakfasts and gifts, the MOPS organization where I led a team of moms to grow in their faith and find friendship and community or my time as an active member of the City of Arvada's 'Leadership Arvada' class.
What do you feel are the three most significant challenges facing the real estate profession?
Attainability.
Sustainability.
Changes in legislature.
Kate Baldwin Wenzel | RE/MAX of Cherry Creek - The Elevated Team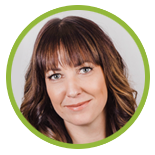 What are your qualifications to serve as a DMAR Director?
Having lived and worked in and around Denver my entire life, I feel like I would be a great asset to the DMAR board. I have been at RE/MAX of Cherry Creek since 2017. Prior to my career in real estate, I spent 12 years at STARZ, leading the brand marketing team. During my tenure at STARZ, I oversaw various teams, collaborated across multiple disciplines and managed a budget of approximately $40M. I participated in panels on marketing, and the digital changes in cable/television, and served as a mentor to many young marketing executives. I also participated in the Women in Cable & Television mentorship program and was named a rising star. My time at STARZ and in the corporate world is what set me up to succeed in real estate. 
When I joined RMCC, I joined as part of a team to learn the ropes, but quickly decided to become a shareholder and run for the board of directors. I became a board member at RMCC in 2019, as I wanted to take a more active role in the direction of the company, influence how the company was run and utilize my corporate background to ensure the long-term success of the brokerage. I was nominated in mid-2021 to take over as board chair and have remained in that role since.  During my tenure, we have restructured the company and added a full-time financial expert to the roster; created budgeting systems and regular reviews; streamlined expenses and reinvested money to help grow; and developed agent plans to ensure retention and growth. My term as board chair will end at the end of this year, and it has been an honor to lead a brokerage of 80+ experienced agents.
What do you feel are the three most significant challenges facing the real estate profession?
In Colorado, and especially in Denver, lack of housing/inventory and lack of affordable housing. As we all know, values increased significantly in 2022, and although they are taking a slight dip this year, the prices are still very high, and wages are not keeping up. Denver has failed to build enough houses to keep up with demand, and with rents also on the rise, we risk pricing young people out of the market entirely. 
Regulatory uncertainty at both the state and national levels. At the national level, with the class action anti-trust lawsuit gaining steam, the foundation of how we have done business is in question and consumers are continuing to question the systems that have been in place in real estate. Locally, we have seen measures supporting rent control come up (and thankfully be shot back down) and changes to landlord/tenant's rights over the years, and I suspect that will continue to evolve, in addition to local MLS changes and issues. As agents, it's our responsibility to ensure we are aware of what's on the horizon and involved in the decision-making process.
Inflation, interest rates and a possible recession are on the horizon. Consumers are still not adjusting to the higher interest rates, and as such problem number one (lack of housing) will remain a problem for the foreseeable future. There is also fear of a possible recession on the horizon, people are buckling down and being much more conservative with their financial decisions. This lack of certainty in the market, paired with scare tactics in the media, is leading to a lack of consumer confidence in the market.