REAL TALK | Fraud & Its Disastrous Effects on Real Estate hosted by South/East District
WHEN: Friday | September 15, 2017 | 12:30 PM - 2:00 PM 
WHERE: DMAR HQ | 4601 DTC Blvd. #100, Denver CO 80237 
WHY:  Join us for this informative REAL TALK on fraud, as it relates to real estate. Don Booher, President of Colorado Escrow & Title, teaches you how to protect yourself, your company and your client. Before you leave, you'll know how to recognize warning signs and find solutions to decrease the chances of being targeted and tricked. 
PRICE: FREE for members + lunch will be provided
This is a DMAR event hosted by the South/East District, all members are encouraged to attend.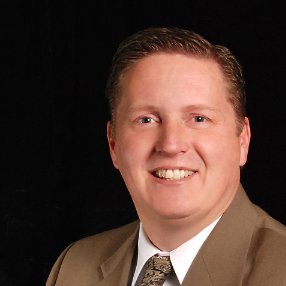 ---
Who's Don Booher? 
Don Booher, President, Colorado Escrow & Title has a diverse background consisting of Lending Banking and Title Insurance.  This diversity allows him to give insights to the entire Real Estate process.  His understanding of the needs from Realtors, Lenders and Banks allowed Colorado Escrow & Title to design a process that makes all aspects of the transaction run smoothly.
Don has experience in REO, Bank Auction, Short sale, Commercial, Refinance and residential resale.  Don's Common sense approaches have helped Real Estate and mortgage professionals gain insight into the understanding of market pressures and allowed them the ability to use this knowledge for increased market share. Don and Colorado Escrow & Title have reached out with many educational initiatives that help Real Estate and Mortgage professionals remain compliant and profitable in a rapidly changing Real-estate environment.  Don believes in continuing education for his self and all member of his team. This keeps him abreast of market news, trends, and regulations. This also offers opportunity to assist clients with the new regulations, and put his team in the position to lead, not follow.
---
DMAR Parking Policy:
Please park in the unmarked spots in the covered garage or the parking lot behind the garage. Spaces labeled 2-Hour Visitor Parking do NOT apply to DMAR members or guests attending classes, meetings or events, nor those renting the office space. Individuals parked in the 2-Hour Visitor Parking spots are at risk of being fined and/or towed by request of LBA Realty.  Thank you for your cooperation.
Disclaimer: DMAR assumes no responsibility for any fines and/or towed vehicles.
---
Thank you to our lunch sponsor, Sean Young with New American Funding.