Signup for REALTOR® Party Mobile Alerts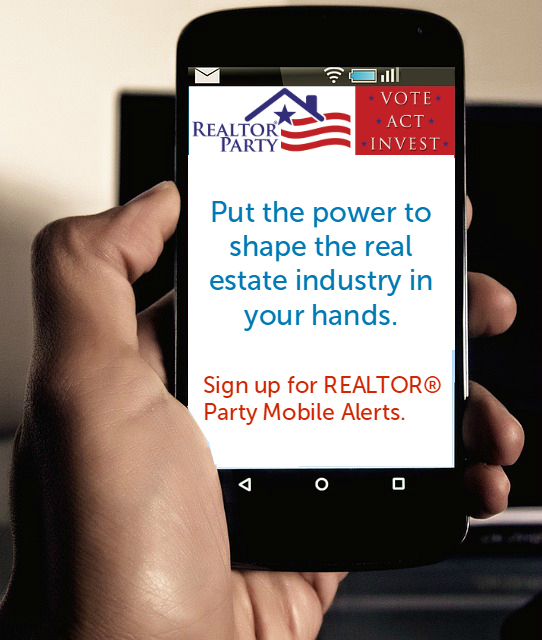 Do you ever miss important real estate announcements when you're away from your inbox? Want to stay connected every time a call-to-action is launched? It's time for you to sign up for REALTOR® Party Mobile Alerts! 
When you signup for mobile alerts, you'll get text message notifications so you can take action in minutes from your phone. Ensure elected officials hear from real estate professionals like you before they make important decisions about the housing industry and private property rights. Tens of thousands of REALTORS® across the country have already signed up for REALTOR® Party Mobile Alerts!
The National Association of REALTORS® has established a goal of 20% participation in all of their national Calls for Action.  This goal is lofty but with our  dedicated and engaged DMAR members, we hope we can help them reach this goal--and maybe surpass it!
Don't wait to take action. Sign up today!