A summit for women who rally and rule. #GetWiredUp
DMAR's Wired Summit will be returning to the Mile High City in 2020. This Summit brings together inspiring women in our industry for a day of conversations, experiences and networking. This is a not-to-miss event!
Video of our 2019 Keynote Speaker
Become a Sponsor
If you are interested in becoming a 2020 Wired sponsor, please email Sarah Goode at sgoode@dmarealtors.com or Chantel Babb at cbabb@dmarealtors.com.
Help Us Improve for Next Year
Please take a moment to help us improve next year's event by taking a brief survey. Your feedback is extremely valuable to our ongoing effort to improve our annual women's summit.
The 5 Pillars of Wired
COMMUNITY We believe that together we are stronger, which is why we are focused on bringing together a diverse group of women to inspire and support one another. After all, we all know that behind every successful woman is a tribe of other successful women who have her back.
COLLABORATION Collaboration is not about ego, but rather working together with one another in order to achieve a shared goal. Let's inspire growth by championing and promoting collaboration.
CURIOSITY We challenge you to never settle. Stay hungry, stay motivated and keep fighting for the life, the career and the dreams you deserve. Your potential is unlimited. 
CONSCIOUSNESS What if instead of viewing our differences as weaknesses, we looked at pain points that exist for women as an opportunity for change? We're ready to get the conversation going.
CLARITY At the center of each of us is a key purpose or core value. We call this clarity. We believe that living a life full of purpose comes from finding and fulfilling your why. Are you ready to find yours?
Thank You to Our 2019 Sponsors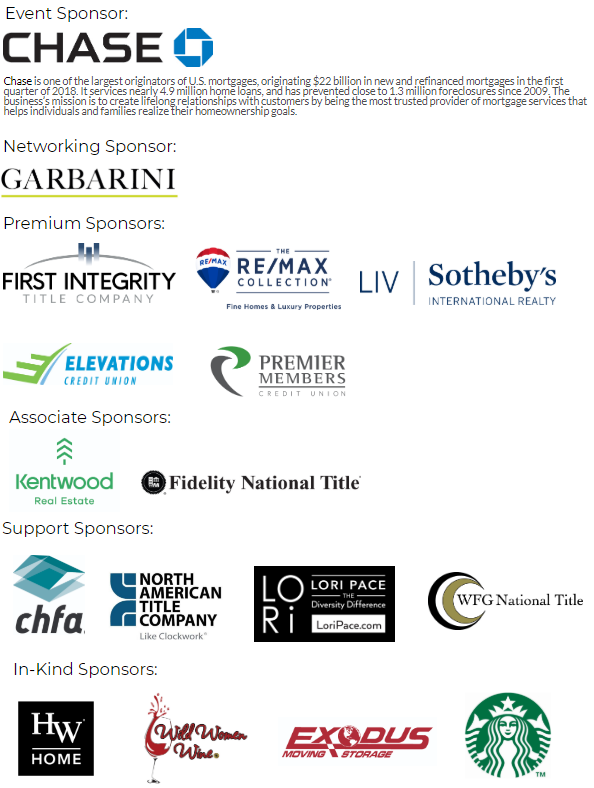 let's connect and collaborate, rather than compare and compete