YPN Connect: $0 - $200k in 1 Year!
WHEN: Wednesday | April 10, 2019 | 11:30 AM - 1:00 PM | Add to Calendar
WHERE: DMAR HQ | 4601 DTC Blvd. Suite 100 Denver, CO 80237 | View Map 
WHY: Meet the Marine who made $200k GCI in his first year selling real estate, Will Grimes. With that kind of success, it's no wonder he also started a team that hit first place at Berkshire Hathaway. His inspirational advice is a must for agents looking to step up their game!
PRICE: $15 pre-registration | $20 at the door
---
This is a DMAR event hosted by YPN. All members are encouraged to attend. 
Thank you to our sponsor, Tim Lacyk with AmeriFirst Financial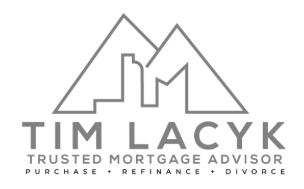 ---
DMAR Parking Policy: Please park in the unmarked spots in the covered garage or the parking lot behind the garage. Thank you for your cooperation. Spaces labeled 2-Hour Visitor Parking do NOT apply to DMAR members or guests attending classes, meetings or events, nor those renting the office space. Individuals parked in the 2-Hour Visitor Parking spots are at risk of being fined and/or towed by request of LBA Realty. Thank you for your cooperation. Disclaimer: DMAR assumes no responsibility for any fines and/or towed vehicles.