An interview with ARREA Rep, Lisa Nguyen, for AAPI Heritage Month
In honor of Asian American and Pacific Islander (AAPI) Heritage Month, we sat down with our newly appointed DMAR Director representing the Asian Real Estate Association of America (AREAA) to discuss the struggles facing the community today and what we can do about it.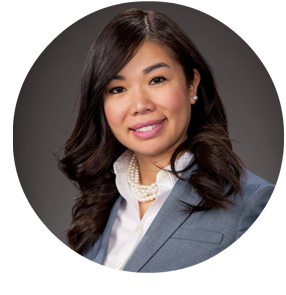 May is Asian American and Pacific Islander (AAPI) Heritage Month and to celebrate, we sat down with Lisa Nguyen, newly appointed DMAR Director representing the Asian Real Estate Association of America (AREAA) and a member of DMAR's Community Alliance Committee (CAC). Lisa has been honored as a Colorado Homeowner Magazine 40 Under 40 winner, RISMedia's Real Estate Newsmaker winner and a RE/MAX Hall of Famer. Additionally, she served as President of the Greater Denver Board for AREAA in 2020, was the Co-Chair for AREAA's Diversity and Fair Housing Summit the following year and emceed DMAR's 2021 Wired Summit - and that's only a few highlights from her resume!
DMAR: Lisa, thank you so much for joining us today. How does it feel to be a representative of the Asian real estate community for Colorado's largest local Realtor® Association?
Lisa Nguyen: As I always say, it's not about me so much as it is about the AAPI community. Of course, it is a huge honor, but in my mind, it is a calling and a duty to continue advocating. This work is heart-wrenching at times.
DMAR: You really embody the Realtor® ethos and we are excited to have you on our Board. It's been a long process advocating for this additional seat. Can you tell us what went into it?
Lisa: DMAR's Community Alliance Committee started six years ago. At that time, we didn't know how we were going to push some of the more controversial or sensitive issues through the community. I have had to speak on multiple panels, endure a ton of criticism, lose very public elections and continue to talk about discrimination my family and I endured over and over again. I have wanted to quit many times, but leaders like our current Chair, Milford Adams, (DMAR's first black Chair), Derek Camunez (Broker/Owner of one of the first Latino-owned RE/MAX brokerages in Colorado) and Michael Brooks (member of LGBTQ+ Real Estate Alliance) have been by my side through the tears and never let me give up. We have hosted events and meetings and built alliances with fair housing agencies. There was a lot behind adding this seat. DMAR is making history as the first Realtor® Association in the region to add four seats on the Board of Directors for minority real estate organizations.
DMAR: That's incredible! Change doesn't happen overnight but we are honored to have you on the Board. That leads us to why you are here today. We wanted to ask you a few questions about how real estate professionals can support of the AAPI community. Can you share what kind of struggles Asian Americans face, particularly as it relates to housing?
Lisa: The AAPI community, like many minority communities, faces struggles such as language access. I understand that we speak English in the U.S., however, for people who have perhaps had to flee their country for war or other reasons it wasn't always easy to try to get housing due to language barriers. Another huge issue is alternative credit. With many AAPI people coming from other countries, they often do not have the type of credit needed to qualify for loans. Statistically, AAPI people have high levels of household income and education but lower levels of homeownership. The reason for that is barriers to obtaining loans. Whether people want to talk about it or not, there is still discrimination going on in real estate and these issues often get swept under the rug because they are not being reported or the person being discriminated against does not have enough evidence or knowledge on how to fight it.
DMAR: What is the most effective way for someone to respond when experiencing or witnessing discrimination?
Lisa: If you experience or witness discrimination, pull out your phone or camera immediately and capture whatever evidence that you can. Also, immediately write down a detailed account of what happened, what was said and what parties were involved. Colorado is a state that allows recordings so check your local state or jurisdiction for laws pertaining to that. You can also anonymously report discrimination to the person's brokerage or to the party being discriminated against if you are worried about getting involved or you can reach out to local fair housing leaders in your community to help advise you. HUD, DOJ and Civil Rights agencies can also provide very good assistance on what to do as well.
DMAR: Fair Housing has been in place for half a century and has been evolving with time to be more inclusive. For as much progress we have made, we still have work to do. What do you believe still needs to change within our institutions to facilitate truly fair practices?
Lisa: I have been saying this for years now, but we need to start prosecuting and making examples of bad agents and those brokerages that sweep discrimination under the rug. Bad behavior cannot be fixed until it is truly addressed. The current problem is the lack of actual prosecution of people committing the crimes and being able to get away with it. Reporting the case, and actually having something done about it, is another story. 
DMAR: What do you think Realtors® can do to play a part in progress?
Lisa: The best way to play a part is to do the right thing if you are witness to it and not ignore it because it is too burdensome to address it.  
DMAR: You're in a unique seat as a DMAR Director. What do you hope to accomplish this year now that you are on the Board?
Lisa: I hope to advocate and be a much-needed voice for the AAPI community and address issues that may not be known or seen. Yes, the conversations are uncomfortable, but they are much needed. It is 2022 and this is the first time in the history of any Realtor® organization to have this. I don't think anyone can truly understand the struggles unless you have experienced them yourself. It's not that I don't think many are empathetic to what's going on with fair housing, it's just harder to understand if it's not something you personally experienced or are not immersed with people who are going through it. The U.S. is a huge melting pot now and the word "minority" will be different in the next couple of decades with the way the world is changing.
DMAR: That's very true, DMAR is committed to doing its part in spreading awareness and hosting opportunities for people to speak and be heard. Lisa, thank you for your thoughtful responses today. We'd love to close with one last question. What (or where) would you recommend to people looking to celebrate and discover authentic Asian culture in Denver?
Lisa: There are some great places to check out on South Federal Blvd. for many Vietnamese and Chinese good eats and shopping. Aurora has amazing Korean food and supermarkets. On Larimer, there is a piece of Japanese history and food as well as small grocery stores. Many may not know this, but there was once a Chinatown in downtown Denver that burned down in the 1800s due to discrimination.
You can follow Lisa on Instagram @lisa_nguyen_remax or on Facebook @lisanguyenremax. For more information on how to be more supportive of Diversity, Equity & Inclusion, check out our Diversity Resources page and keep an eye out for upcoming panels, webinars and more on the DMAR Calendar.