Coffee Break with Greg Nelson
► Psst... After you enjoy the full interview, be sure to watch Greg answer even more questions in the Xpresso Round Video.
DMAR: Can you tell us a little bit about yourself and how you got into real estate?
Greg: Let's see, I was born in Florida. After high school I joined the Marines, left Florida and moved to Southern California. In the Marines I was an aviation electronics technician, so after I got out of the Marine Corp I went to work for a huge aircraft manufacturer for about 15 years, which at the time was called McDonnell Douglas but is now commonly known as Boeing. I was laid off once during that time and had the idea of getting into real estate because I had so many friends who were REALTORS® or lenders and they were doing quite well. I thought, "If they can do, it I can do it." After getting laid off a second time, I decided to get my real estate license and started working for a mortgage company in California. I ended up selling my house there and took part in the selling process. After doing that I liked the idea of being a REALTOR®.
When I moved to Colorado, I got my real estate license and started selling real estate. I've been here 11 years now and have been a REALTOR® for 10... I don't regret it at all. It's one of the coolest things I've ever done because it allows me to take part in something I like a lot, which is socializing. I like to interact with people. Plus, at the end of the day, I get to help people. I still haven't realized that million-dollar income, but I certainly get rewarded in other ways.
---
---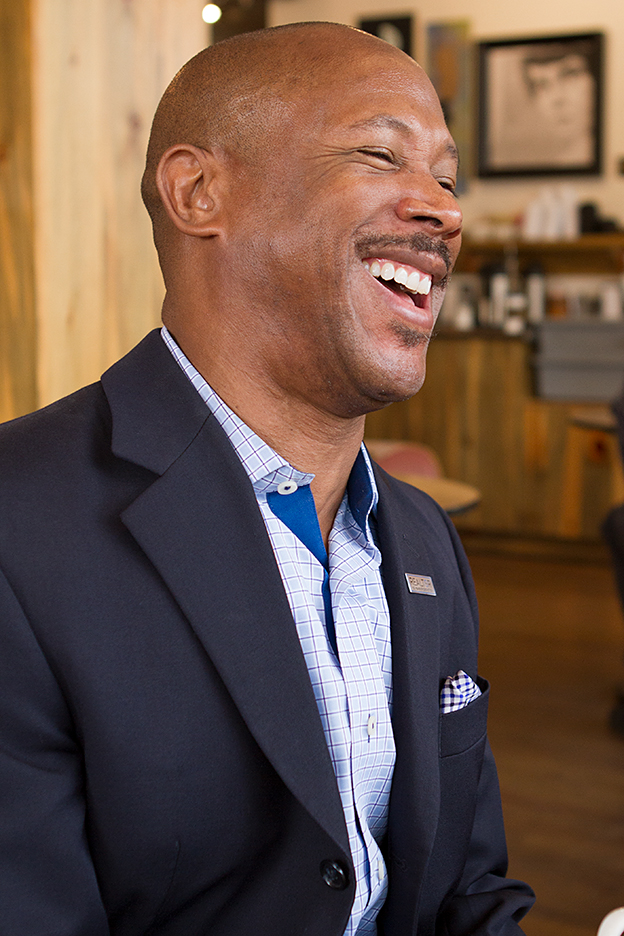 D: How do you think your diverse background has helped you?
G: I call myself a habitual part-time job person. Even when I was in the Marine Corp, I had a part-time job. When I worked at McDonnell Douglas (Boeing), I had a part-time job. When I first moved here, I had several part-time jobs just because it's a great way to meet people and it gets me into other social spheres.
I worked for Nordstrom for about five years, which is a great company. One of the things I learned, and I think has helped me in my career, is their attitude about customer service. I always like to go the extra mile. Maybe that comes from my running background too, but the commitment to "under promise and over deliver" I really got from Nordstrom.
Being in the military shows that I'm disciplined and I'm loyal. My time at Nordstrom in customer service shows I'm very customer-centric. Having worked in aerospace as a quality engineer, I'm meticulous, I have that attention to detail and I stay focused. I think that all comes together and makes me very well-rounded.
D: Walk us through a day in your life.
G: I typically like to wake up and work out because it sets the stage for the rest of the day. I have an office in Cherry Creek that I try to visit every day, but I don't always make it in. If I can get to the office that's where I usually do my emails because if I start doing them at home it delays me leaving the house. I also try to have meetings with not just prospective clients, but also with my Industry Partners. I like to meet at least once a week with my lending partner, too. We exchange customer or client information and then I like to network. A couple times a week I'll go to DMAR. I belong to a networking organization where I attend networking meetings. Then, as an avid runner, I also run with my running club, which is another form of networking, but it's also social.
I schedule whatever appointments I might have. If I have buyer appointments, we go out and look at properties. I also schedule listing appointments, but I don't always have both every day. The times that I don't have appointments with clients I like to preview available listings in the areas that I focus on. That way I get to see all the homes that are on the market in which I might find one that fits the needs of a specific client. 
D: Do you remember your first client? What was that experience like?
G: It's funny because I think I had two first clients. One was a buyer and one was a listing, and they happened at almost the exact same time. The listing was actually my first real estate transaction, but the person who bought the home was my first closed transaction. They're both very good friends of mine today and I've actually helped both of them sell, buy and sell again.
D: Working with those first clients, did everything go smoothly?
G: The purchase transaction was amazing because it was my first closing. I went overboard when we closed. I bought a bottle of Dom Pérignon and we celebrated in his new condo. It went pretty smoothly, especially considering it was my first transaction. I've had some transactions that have been extremely difficult since then, so actually it was a really good one. I think that probably solidified my choice to be a REALTOR® because he was a good friend and I knew his situation and he was so ecstatic when we closed. It just made me feel great afterwards.

D: How do you find most of your clients?
G: Networking is probably my number one source. When I first moved to Colorado, I only knew a handful of people. Today, most of my business comes from my sphere of influence, close friends, past clients and their referrals. I have been a member of several networking organizations. I'm also a runner and belong to two running clubs. I would say a good portion of my business comes from one of those two groups. Time after time, of course, there are also referrals and repeat business.
This year I'm going to focus on doing more prospecting because, believe it or not, that's not something I've ever spent a lot of time doing. I'd like to get a little more aggressive and work more with people that I don't already know. 
D: Are there any areas in real estate in which you would consider yourself an "expert," or areas that you are most interested in?
G: I wouldn't say I'm an expert in it, but I love the East Montclair neighborhood. I've lived there, I've invested in real estate there and I'm pretty familiar with what's happening there. I was the vice president of the neighborhood association for a year, and the representative to the Stapleton Citizens Advisory Board.
I've done a lot of first-time homebuyer transactions, so I know what that's like. Plus, being prior military, I like working with veterans or people who are currently active duty military personnel because we share a common bond; I understand what it's like to have to relocate as a member of the military.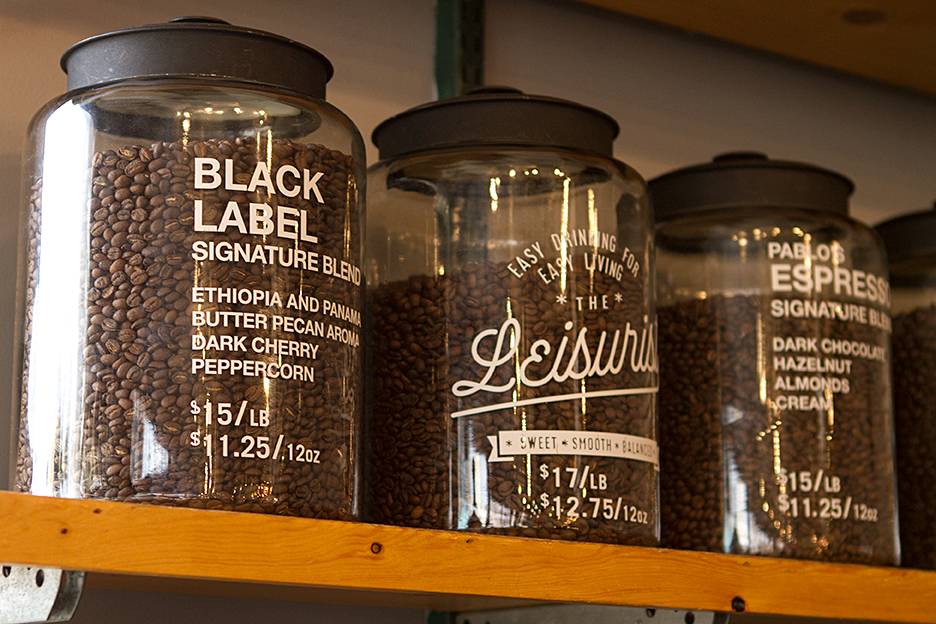 D: There are definitely a lot of first-time homebuyers coming to Colorado and a lot of younger people who are entering the market for the first time. How do you work with those buyers?
G: I like to do an initial consultation to set an expectation of what a transaction and the real estate process look like. A lot of people are watching shows on HGTV and although there's a lot of good information out there, I think it overlooks a lot of the issues that can come up. I like to try and prepare clients for every possible scenario. Obviously, I'd like it to be an incredibly smooth transaction, but I think setting the expectation that there are chances for things to go wrong is important. I don't want to be blindsided and I don't want them to be blindsided, either.
It's good to sit down, have a conversation, show them how the process works and then let them do a little bit of homework. I encourage them to drive around to familiarize themselves with an area, and to speak with a mortgage professional.
D: Do you think a lot of first-time homebuyers have unrealistic expectations?
G: Yes, I do, but that's not to say that with a little coaching that can't become more realistic. Especially if they move from another area or another state. Everyone expects Colorado to be inexpensive and, quite frankly, it's changed in the past couple of years. What I've been surprised at in working with  Millennials in the past is that some of them are actually very good savers. I recently had a transaction where he was 27 and had $40,000 that he'd saved for a down payment.
D: Do you prefer working with buyers or sellers?
G: I like both for different reasons. Of course, I would much rather have nothing but listings that are priced perfectly and fly off the shelves. But working with a buyer, I get a different level of satisfaction, especially if they're a first-time homebuyer, because I see the excitement they have for the process and the emotion that's attached to getting the keys of their first home. Of course, working with listings is fantastic because a lot of times - especially if they're staying in the same area after they sell - I get a chance to work with them again on the buy side. It could be that they're going from their first home to their dream home and then that same enjoyment and emotional sensation is realized.
---
Sponsored: 
[READ NEXT] Get the Most out of Your My REcolorado Profile Page ⇒
---
D: What are your tried-and-true marketing techniques?
G: I don't know how effective it is, but whenever I get a new listing, and whenever I have a closing, I like to send "Just Sold" postcards. Not only is it a good habit to get into, but it alerts the neighborhood that I'm here. Neighbors might not be aware that a particular house is going on the market and you never know who in the neighborhood is a) looking to move into a new home because they're renting or b) maybe their family members are interested in moving closer. Then when I send a "Just Sold," it lets the neighborhood know that a home sold and for how much. Sometimes people see that and think, "Maybe it's time for us to put our house on the market, too." I think that's a good way to introduce yourself to a neighborhood.
---
---

D: How do you feel about open houses?
G: I like them, I really do. My attitude with the open house - I know this might be different for a lot of people - is to get that house sold. I just want to get the house sold for my clients. I'm not that aggressive agent who, while at an open house, is trying to get you to give me your contact information because I want to work with you. Sure, I would like that, but that's a secondary job or task for me. My job is to get that house sold.
I try to market that property as much as I can in advance to get as many people in there as possible. In this market I've had open houses scheduled and we've actually gone under contract before I even had the open house. That's a good situation to be in (laughs).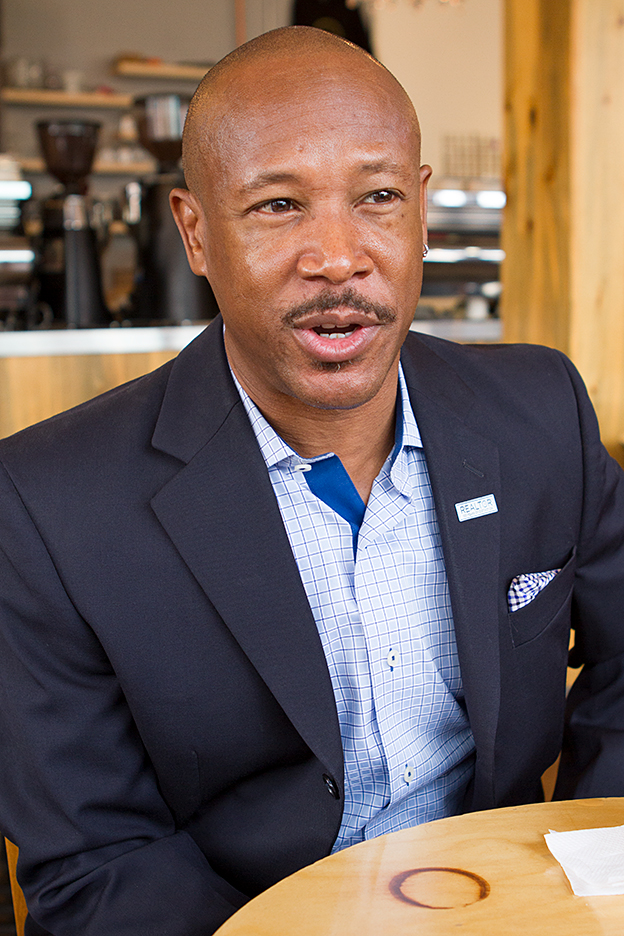 D: What would you say is the most important lesson that you've learned in your career so far or one of the most important lessons?
G: It's okay to say no. When I first got in the business, being an eager new REALTOR®, I took on everything that came my way without really giving it thought. I had something to prove to myself and, of course, I wanted to make the transactions. But I didn't pay attention to certain signs. I didn't pre-qualify people. I worked with people who I probably shouldn't have. Then I realized it's okay to say no. Not everyone is the perfect fit and you can't take it personally if someone doesn't want to work with you for one reason or another. It's better to set your own expectations of how you want to work with clients and stick to those.
---
---
D: Where do you see yourself in five or 10 years?
G: In five years I'd like to be climbing Mt. Kilimanjaro, having either successfully stepped away from my business or having it be run by somebody else. I'd still be a part of real estate, just not necessarily having to show up every day. Maybe I'd like to have my own company or have a very successful team where I get to manage versus be involved so much in the day-to-day operations.
D: What are your resolutions for 2017?
G: I would like to start a real estate team. Having never been a part of one, it's a little bit of a challenge, so I'm talking to a couple of successful teams here in Denver just to get an idea of what it's like to manage a team, what takes place and what to look for. And when I say a team I don't mean just me and an assistant, I mean myself and another buyer's agent, maybe another listing specialist, a transaction coordinator and so forth. I would really like to take my business to the next level.
D: What about working with a team attracts you?
G: I can't do everything. I know what I'm good at and I know where I have my challenges. I can't be everywhere at once, so having a team, we can take care of each other in times of absence. I do like to check out of work occasionally and a big challenge that we have in this business is that if we go on vacation nothing gets done. By being part of a team, or having a partner, we can help each other and it's not just me trying to do everything and then failing sometimes. We can work with each other's strengths and maybe offset each other's weaknesses. 
D: What is one member benefit that you think is underutilized by members?
G: I never thought about this in the past, but I actually use DMAR's headquarters as a workspace quite often. A lot of people go to Starbucks or other locations but if I'm on that side of town I literally go to DMAR and set up office. I have an office in Cherry Creek, but I like to go there because I like the environment. I'd probably like to start heading networking meetings there at some point. It's just a great space.
Other benefits that come to mind are the designations training, weekly marketing meetings (aka weekly Connect meetings) and our REAL Talk series. I also think members should take advantage of the educational opportunities.
D: You're very active in the Association. We always see your face at almost every event. Can you tell us how you originally got involved in DMAR and what value you see in belonging to the Association?
G: It's funny, I was having this conversation a couple days ago with someone about how I was a member of the Denver Board of REALTORS® (which is now DMAR) for 10 years and I don't think that I ever went to a single marketing meeting until about a year ago. I'd been talking with a managing broker for our company about her involvement in the board in her area and she said, "If you really want to know more about what it's like to be a real REALTOR®, you need to get more involved." I started going to the marketing meetings and it just struck a chord with me... I knew I wanted to participate more. I got to meet so many awesome people as a result of going that I think the next logical step was to get involved.
---
---
When the opportunity came to be the Chair for the South/East District I jumped at it. Actually, I shouldn't say I jumped at it, I thought about it and went, "Am I ready for something like that?" Because, of course, it's another time commitment, but it only took a matter of hours before I realized it was a door being opened for me and I should step through it. I'm glad I did and I'm looking forward to participating more and maybe on a higher level at some point.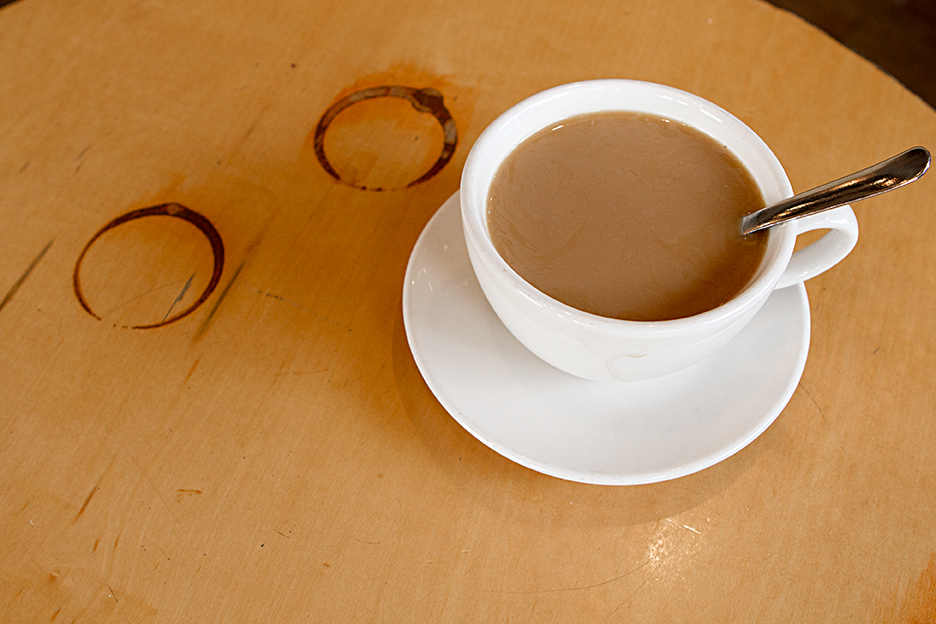 D: For those who aren't familiar with Districts, how would you explain the concept and why do you think the Districts are beneficial?
G: DMAR has five Districts: North, West, South/East, Central and Douglas Elbert. Districts allow us to provide better service to our REALTORS®. There are plenty of classes offered at different locations and of course, everybody needs CE credits.
Plus, there is a lot of useful information that is shared and exchanged among the districts. It seems more like a family, even at the leadership level. I know I like to try and go and visit the other district meetings because I like to see what they're doing and support them. I see that happening and taking place throughout.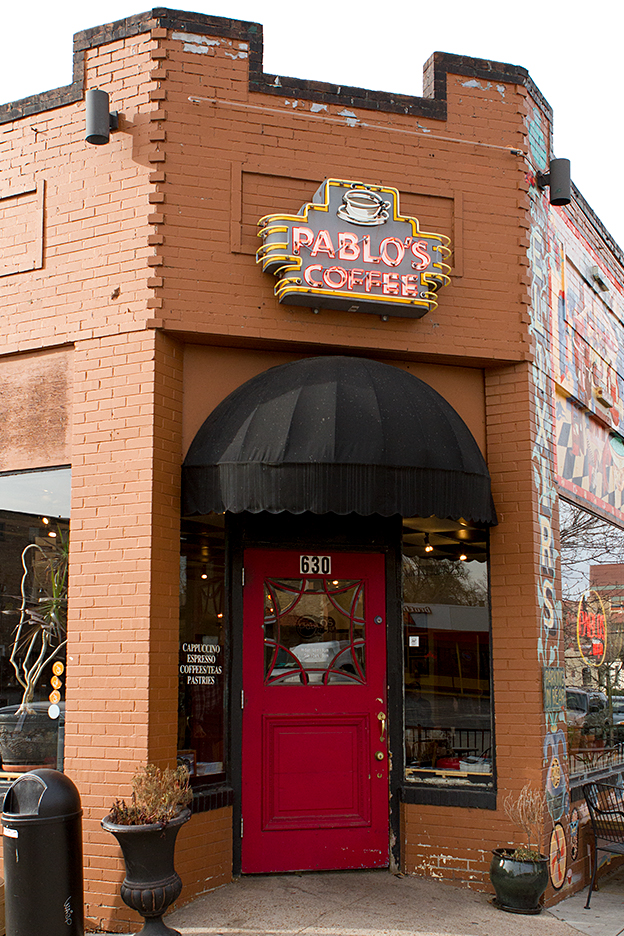 D: As the South/East District Chair what are the challenges you've faced?
G: Our number one challenge right now is that our weekly Connect meeting is not very well attended. I think a lot of people just don't know what we're doing, so my goal for 2017 is to increase our attendance, not only by REALTOR® members but also by Industry Partners. I'd like to make sure that there is a benefit for everyone who attends - whether it's a REALTOR® or a Partner. We need to have great educational opportunities and great subject matters. Also, I want us to have good guest speakers who can share information relative to our industry so members walk away and say, "This is awesome news that I didn't know about." By getting our REALTOR® members to show up, our Industry Partners will benefit since they get to be in front of, and network with our members.
D: What are your goals for the South/East district?
G: We want to increase attendance, of course. Then we have the REAL TALK series, which we've only had one of so far. My goal is to have one every month, and that's going to be fun because we get to pick an industry topic and have a speaker who's very knowledgeable in that subject matter. We are also looking to do some kind of a charitable event every quarter. We're doing Toys for Tots this holiday season, and we're looking at a coat and glove drive for the first quarter of 2017.
I'd also like to focus on some social activities that would be open to every DMAR member, not just those in the South/East district. Last year we had an event at Comedy Works. These are opportunities for us to blow off some steam and network away from work.
D: Since 2016 is coming to an end, what would you say was your biggest accomplishment this year?
G: Becoming active in DMAR. For me I think that's my biggest accomplishment this year. It's not something I planned on but I can already see my world opening up. There are some fears with doing something new and taking on a new challenge, but with that comes the reward of feeling like I've done something. I'm stretching my boundaries a little. I'm not a natural public speaker, so either forcing myself or being forced to do it has actually made me more comfortable with it. I'm looking forward to doing more public speaking, even though it gives me the willies. I'm really glad that I decided to do that.
---
---
D: I want to switch gears a bit and ask some more tech questions. Is there an app or a tool that's essential in your day-to-day activities?
G: The app that I go to the most is my CRM system. I typically check that first thing in the morning. It's tied into my calendar and will literally alert me of activities that I have to do. It tells me what calls I have to make, what emails I have to send out and what letters I have to put out. I also use, believe it or not, the Realtor.com app and a mortgage calculator just to give rough estimates when I'm meeting with clients and they ask, "Well, what would my payment be?"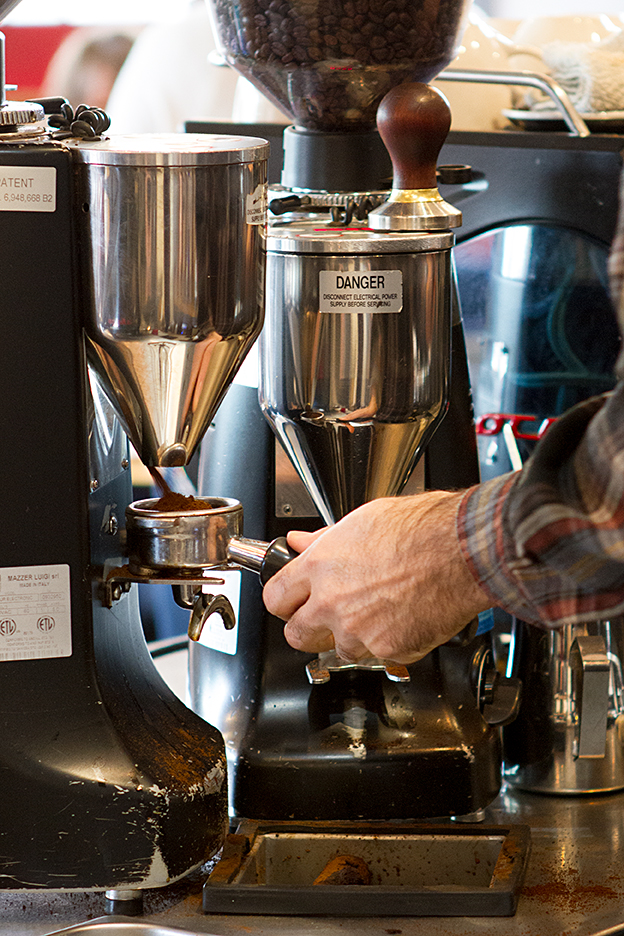 D: What websites do you visit daily?
G: REcolorado and CTM eContracts are visited the most. I also spend a little time on social media to stay current and to share information.
D: Do you visit any news sites?
G: For news I get an email drip from the Denver Business Journal and I use Flipboard on my phone. It's an app that gives me news and it compiles quite a bit of data there.
D: What would you say is the most overrated real estate technology?
G: I think a lot of REALTORS® can get caught up doing busy work, meaning we're constantly on the computer when we should be out either looking for business or taking care of our business. I hate to say it, although the computer is a very useful tool, I think sometimes we get a little too caught up and distracted by things, especially social media. I guess we have to find that balance.
D: What would you say is your favorite activity outside work?
G: If I'm not running or riding my bike, I'm hanging out with friends or networking, I do that for fun. I'm not a professional networker where I go out and specifically try and meet new people. I just like to interact with people that I know and meet new people. I'm usually trying to be social. And in the wintertime I like snow skiing, too.
D: How would you describe your relationship with coffee?
G: It's kind of a love-hate relationship. Let's just say I love the way it smells but I really don't like the taste. That's why I add a lot of sugar and milk. If I smell a cup of coffee, I want one. It's become part of my routine. I used to drink coffee once or twice a week, now I have it every morning. It's a habit and it's a good way to jumpstart my day. Even though I work out I like to have a cup of coffee. It calms me down and wakes me up a little bit at the same time.
---
WATCH: Xpresso Round
---
Exclusive Coffee Break Partner: 

REcolorado is the largest broker-to-broker network in the state and the preferred MLS in Colorado, with 18,000 members statewide. REcolorado members gain access to one of the country's most powerful MLS systems–Matrix™, innovative tools for growing your real estate business, hands-on training courses, and unmatched customer support. Plus, REcolorado members receive exposure on our consumer-facing website, REcolorado.com, which delivers our members more than 2,500 real leads per month.