Economic Outlook: Aurora + Denver South Update
WHEN: Thursday | January 26, 2023 | 10:00 AM – 11:30 AM 
WHERE: Eloise May Library, Event Room A+B | 1471 S. Parker Rd. Denver, CO 80231
WHAT: To kick off the New Year we will be hosting three FREE in-person local Economic Outlooks in January and February - think of these as localized spinoffs of everyone's favorite event, the DMAR Economic Summit. Our Economic Outlooks are your chance to hear firsthand from local experts about the economic future of where you live and work. Not only are these informative but they are also FREE for DMAR members. For our Aurora + Denver South Update, join us for an economic forecast of the area and learn about plans for economic growth in 2023. Our guest speakers will be Jason Batchelor, Deputy City Manager of Aurora and Becky Nelson, Director of Economic Development for Denver South.
January 18: Jefferson + Adams Update
January 26: Aurora + Denver South Update
Febraruy 10: Douglas + Elbert Update
PRICE: FREE for Members
About Our Speakers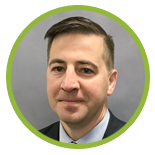 Jason Batchelor, Deputy City Manager of Aurora
Jason Batchelor has been Deputy City Manager for the City of Aurora since 2015. He is currently responsible for Police, Fire, Aurora 911, Information Technology, and Planning and Development Services. Mr. Batchelor served as Aurora's Finance Director from 2011 to 2015, and Budget Officer from 2008 to 2011. Prior to coming to Aurora, Mr. Batchelor was the Corporate Budget Manager for the City of Austin, Texas. Mr. Batchelor served in the United States Army as a tanker with the First Cavalry Division, stationed at Fort Hood, Texas from 1996 through 2001. Mr. Batchelor received a Master of Public Policy degree from the LBJ School of Public Affairs at the University of Texas and a Master of Science degree in Environmental and Water Resources Engineering from the University of Texas.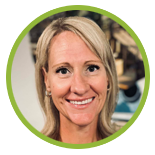 Becky Nelson, Director of Economic Development, Denver South
Becky is responsible for engaging companies in the Denver South region to facilitate the expansion and retention of primary jobs. She is passionate about connecting with people and businesses, linking them to industry resources, and advocating for the success of companies in Denver South. Becky joined Denver South in December 2019 after nearly 8 years with Douglas County. With over 17 years of experience in state, county, and municipal capacities, she brings extensive knowledge of business retention program management, government programs, and the regional business climate. She received designation as a Certified Economic Developer in 2018 from the International Economic Development Council.