YPN Presents | A Social Affair: How to Take Video
WHEN: Wednesday | May 3, 2023 | 11:30 AM - 1:00 PM

WHERE: Painted Prairie's Honeysuckle Park | 20090 E. 63rd Ave. Aurora, CO 80019
WHY: Join us for a new three-part series as we take a deep dive into all things video. We're kicking off Part I with the basics: how to take a video. From angles and lighting to things to avoid, you'll leave this hands-on workshop with plenty of new ideas and inspiration to boost your social media content. Meet us at Honeysuckle Park where we'll start with an introduction, then head out to tour some brand-new model homes. Each tour group will be led by one of our video gurus who will share their best tricks and techniques for taking awesome videos.
Mark your calendars for A Social Affair Parts II and III:
May 31 | Part II: How to Edit Video
June 28 | Part III: How to Share Video
PRICE: Free for DMAR members

Builders Include 

About Our Speakers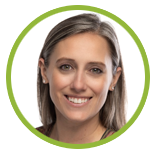 Sara Ballard, Fractional Marketing Director, Vesco
Sara is the founder of Vesco Marketing, a micro-agency dedicated to helping businesses realize their brand's potential to thrive in the marketplace. She believes in being contagious with your energy and creativity, and tries to infuse that philosophy into all she does. Her background in creative account management ranges from producing corporate live events to working with clients big and small—managing multi-faceted workstreams for American Express' nationally recognized holiday, Small Business Saturday, brand strategy, visual identity and packaging design projects, video production, website design and development, paid advertising campaigns, and beyond. Now working with Painted Prairie, she is focused on ideating, strategizing, and delivering on marketing experiences to help bring this incredible community to life and ultimately capture the attention of key audiences. Life has taken Sara from the Washington, D.C. area to New York City, and now Boulder, Colorado where she lives with her husband and son.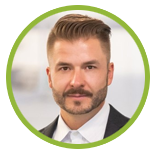 Colin Dart, RealtorⓇ, milehimodern | @colindart.co
The Colorado native grew up in Boulder and spent a decade building his robust network across the resale and new development niches in Denver. Upon his return to Boulder, Colin is fully equipped with the knowledge to serve the distinct markets that span the Front Range. An obsession with client success and his own professional development surfaces in the many accolades Colin has collected over the years, situating the expert as a continual Denver Metro Association of Realtors® (DMAR) Excellence Award Winner, a Colorado Homeowner Magazine's "40 Under 40" figure and a consistent leader among the top social media influencers in the state. Colin also serves as DMAR's Chair of the Young Professional Network, a cutting-edge committee tasked with developing the real estate market and disseminating best practices to industry leaders.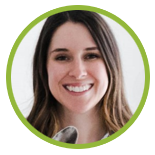 Kelsea Imanuel, RealtorⓇ, milehimodern | @kelsea_withafrenchie
Kelsea has been in the real estate business for over 8 years. Having purchased a home of her own, she can fully relate to the rollercoaster of emotion when buying a home. Being a Colorado Native, she shares the same love for Colorado with all her friends and buyers. Clients who begin as strangers and end as lifelong friends is what makes this more than just a transaction. It's not a sales process but a personal journey. Kelsea has always had the mindset that this is a relationship business more than anything. It's way more fun to work with someone you connect with! From happy hour to house hunting and beyond the closing table, she strives to make the process seamless! Having an easygoing approach is what sets her apart and makes the whole process a fun one!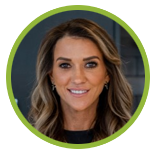 Elise LoSasso, RealtorⓇ, The Agency | @elosasso
Elise is a 3rd generation Denver native who was born to buy and sell Denver real estate. She offers a very competitive, sleek and professional approach to the business and with hundreds of successful closings, her clients provide her with 5-star reviews often referencing "class act", "skilled negotiator" and "the absolute best". With 45 million in sales in 2022, Elise was recently recognized in the Top 1% of Denver Realtors® as well as in the top 1.5% of realtors in the country. In the past five years, Elise has been featured in 5280 Magazine, Denver Top Producers Magazine, The Concierge, Americas Women Magazine, Voyage Denver Magazine and Vanity Fair. Elise and her husband, Stevie Tuck, are also very talented designers and building a team that enables Elise to be a one-stop shop for those buyers and/or sellers looking to build a new home or who need a creative design eye. Despite the demands of the profession, she remains active in her community working with various charities and reaching out to help others in any way that she can. After all, it's what we put into action that matters and it's a strong community that builds the wonderfully robust and friendly Denver neighborhoods around us. While she's not helping others, you can find Elise exploring and hiking through the mountains, eating her way through the city and spending time with her very outgoing and lovable husband and Italian family.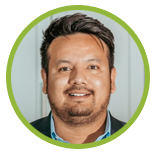 Dyllan Nguyen,  RealtorⓇ, LIV Sotheby's International Realty | @denverdyllan
Dyllan is a rarity in his industry, possessing expertise in many areas such as consulting with builders on new developments to savvy marketing on homes that incorporate cutting-edge social media and technology, and a strong understanding of architecture and design. His approach is a well-defined mix of old-fashioned customer service and attention to detail, blended with strategic marketing built upon innovative social media platforms to maximize reach and exposure. Clients regard Dyllan as an influencer, a reputation garnered from his focus on staying up to date on what is happening in the metro area and using his knowledge to inform and advise. Dyllan is widely recognized by clients and colleagues as a well-respected agent. He is consistently ranked in the top 10 percent of realtors in Colorado. He is actively involved in furthering the industry and has served as a past president and founding member of the Denver chapter of the Asian Real Estate Association of America (AREAA). In addition, he actively supports the Colorado Pet Food Pantry and the Congress for New Urbanism. In his free time, he and his wife Theresa enjoy traveling, wine tasting, trying out Denver's new restaurants, and spending time with their Wheaten Terrier, Ellie.