Newly Elected CAR, NAR and REcolorado Directors
On Thursday, September 21st the DMAR Board of Directors voted and elected five Directors.
Announcing Your Newly-Elected Directors
REcolorado Director
Laura Ruch, Ruch Group at Keller Williams Preferred Realty
CAR Directors
Qadra Evans, Zillow
Michelle Schwinghammer, RE/MAX Alliance - Arvada Office
NAR Directors
Milford Adams, Lyons Realty Group
Larry Hotz, Kentwood Real Estate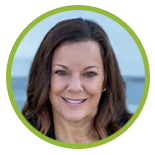 REcolorado Director | Laura Ruch
Laura Ruch has been in the real estate industry for 20 years, working with first-time buyers to seasoned investors. Providing clients with a high level of service, experience and market knowledge is the foundation of the Ruch Group. Laura has earned the highest credentials in residential real estate; Certified Residential Specialist, Graduate Realtor® Institute and Certified International Property Specialist. Laura is passionate about serving within the real estate industry which has given so much to her, having previously served as DMAR President and CAR Director and currently serving as REcolorado Director and CAR Metro District Vice President. Originally from Texas, Laura moved to Colorado at the age of two so her family could be close to ski resorts, and while she can't claim native status Denver has always been her home! You can find her during her free time, traveling, chauffeuring her three active kiddos, catching up with friends and playing with her two Labrador Retrievers.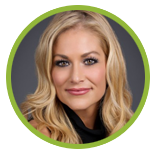 CAR Director | Qadra Evans
Qadra Evans is a real estate industry veteran based in Denver, CO with 20+ years in the field spending the last six years with Zillow now serving as the Director of Industry Relations for New Construction. She started with Zillow in 2017 as part of the Broker Relations team working with leadership teams at the largest real estate brokerages in the country then spent two years leading the development of a national real estate brokerage. Qadra now brings her expertise to the homebuilding industry creating the opportunity for key partnerships and sharing valuable news, updates, products, data and research with the industry at large. Her early career began in traditional real estate and led to a tenure as an Asset Manager for a company managing large REO portfolios for banks during the Recession. Qadra now holds real estate licenses in six states and assists Zillow with its brokerage operations in addition to her Industry Relations role. She has a BA in Technical Journalism from Colorado State University and an MA in Clinical Mental Health Counseling from Argosy University.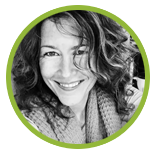 CAR Director | Michelle Schwinghammer
Michelle is a Realtor® and Certified Negotiation Expert® and became licensed in real estate in 2006. Michelle has helped hundreds of buyers and sellers successfully achieve their residential real estate goals all across the greater Denver metropolitan area. Prior to entering real estate, Michelle spent two decades in sales and marketing management with a Fortune 50 company. Her broad professional experience is complemented by analytical expertise and a love of technology. Michelle digs data - literally and figuratively. Clients benefit from her suite of skills giving them an edge in a rapidly-evolving marketplace where professionalism and resourcefulness are critical to achieving their desired results. Michelle stays connected with her community by volunteering at Habitat for Humanity, the Denver Dumb Friends League and supporting recreation advocacy organizations. Michelle believes that life is for living, and that good work serves people, and their needs, well.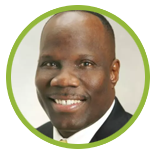 NAR Director | Milford Adams
Milford Adams is a reputable entrepreneur and business owner with more than 20 years of experience in senior management, residential/commercial real estate and finance. He is a co-founder of Community Development Credit Union, which provides essential financial services and education to underserved communities. A dedicated servant leader, Milford has served on several boards of directors including the Area Chamber of Commerce, Small Business Development Council, DMAR and the Denver Housing Authority. Milford is passionate about diversity, equity and inclusion. He founded the Community Alliance, which deals with diversity and equality in housing. In addition, he pioneered an innovative program that has revolutionized diversity training. His system of developing and leading diversity training has been shared with CEOs, board chairs and corporate leaders throughout the United States. This groundbreaking work has been recognized by the National Association of Realtors®, the Department of Justice, the White House and many others. A dynamic national speaker, Milford also speaks and consults on a variety of topics including leadership, small business development, and personal growth.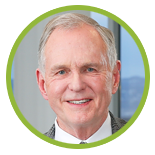 NAR Director | Larry Hotz
Larry is a real estate veteran with over 35 years as a Denver Realtor® selling luxury homes in the city and throughout the Denver suburbs. He's been recognized every year as a top-selling real estate Broker. He leads The Hotz Group. Together with his daughters Elizabeth and Meredith, they sell at all price points throughout the Denver metro area. They have been involved in charity and philanthropic projects in their hometown of Cherry Hills Village and throughout the Denver metro area. "I have appreciated my clients over the years," Larry explains. "I give each one my total dedication to achieving their goals. As a result, many have honored me with their repeat business buying and selling homes. Now, my daughters are working with their sons and daughters for their real estate needs. It's been a great experience." He is a Certified Residential Specialist which is the highest designation offered by an affiliate of the National Association of Realtors®. That means his sales and education are in the top three percent of all Realtors® nationwide. Larry has been a top-selling real estate broker in Denver and the Denver suburbs continuously since 1978. His depth of experience includes managing a major real estate firm for nine years. He also has taught continuing education part-time as a Senior Faculty Member for the Colorado Association of Realtors and the Colorado Real Estate Commission while continuing to help his clients buy and sell homes.