Economic Outlook: Denver + Arapahoe Update
WHEN: Tuesday | January 18, 2022 | 9:00 AM – 11:00 AM 
WHERE: Lowry Conference Center | 1061 Akron Way Bldg. 697 Denver, CO 80230
WHAT: To kick off the New Year we will be hosting three FREE in-person local Economic Outlooks in January - think of these as localized spinoffs of everyone's favorite event, the DMAR Economic Summit. Our Economic Outlooks are your chance to hear firsthand from local experts about the economic future of where you live and work. Not only are these informative but they are also FREE for DMAR members. For our Denver + Arapahoe county update, join us for an economic forecast of the area and learn about plans for economic growth in 2022. Our guest speakers will be J.J. Ament, President & CEO of the Denver Metro Chamber of Commerce, and Jason Batchelor, Deputy City Manager of Aurora. 
January 18: Denver + Arapahoe Update
PRICE: Free for DMAR Members
About Our Speakers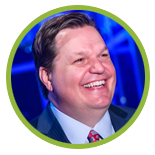 As president and CEO of the Denver Metro Chamber of Commerce, the leading voice for Colorado's business community, J. J. Ament is focused on effectively advocating for small and large businesses in our region. Before being appointed to his current position, he served from 2017 to 2021 as the chief executive officer of the Metro Denver Economic Development Corporation, a part of the Chamber family of organizations and the largest privately funded and governed economic development organization in Colorado. With experience in the private, public, and nonprofit sectors, J. J. brings a unique combination of expertise to the role. An investment banker for most of his career, he participated in more than $15 billion of transactions for governments and public-private partnerships throughout the U.S. before leaving the industry in 2016. J. J. has been a member and chairman of the Colorado Economic Development Commission, where he considered state economic development incentives, grants and tax credits for business and tourism projects statewide.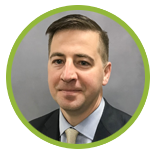 Jason Batchelor has been Deputy City Manager for the City of Aurora since 2015. He is currently responsible for Police, Fire, Office of Development Assistance, and Planning and Development Services. Mr. Batchelor served as Aurora's Finance Director from 2011 to 2015, and Budget Officer from 2008 to 2011. Prior to coming to Aurora, Mr. Batchelor was the Corporate Budget Manager for the City of Austin, Texas. Mr. Batchelor served in the United States Army as a tanker with the First Cavalry Division, stationed at Fort Hood, Texas from 1996 through 2001. Mr. Batchelor received a Master of Public Policy degree from the LBJ School of Public Affairs at the University of Texas and a Master of Science degree in Environmental and Water Resources Engineering from the University of Texas. 
Thank you to our sponsors
Title Sponsor: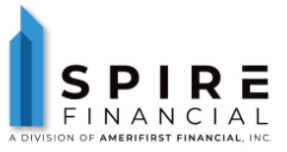 Update Sponsor: