Economic Outlook: Douglas + South Metro Denver Update
WHEN: Friday | January 14, 2022 | 9:00 AM – 11:00 AM 
WHERE: Parker Library | 20105 Main St. Parker, CO 80134
WHAT: To kick off the New Year we will be hosting three FREE in-person local Economic Outlooks in January - think of these as localized spinoffs of everyone's favorite event, the DMAR Economic Summit. Our Economic Outlooks are your chance to hear firsthand from local experts about the economic future of where you live and work. Not only are these informative but they are also FREE for DMAR members. First up, on January 14th, join us for a Douglas + South Metro Denver update. Our panel of speakers - Bo Martinez, Deputy Town Administrator/Economic Development Director for The Town of Parker; Frank Gray, President and CEO at Castle Rock EDC; and Tom Brook, CEO at Denver South - will update us on the economic future of Parker, Castle Rock and South Denver including plans for new residential and commercial developments. 
January 14: Douglas + South Metro Denver Update
PRICE: Free for DMAR Members
About Our Speakers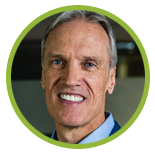 Tom Brook became President and CEO of Denver South in the spring of 2019 after joining in 2018 to assist with financial reorganization. Tom began his professional career as a CPA with Deloitte and continued as a consultant with Price Waterhouse before moving on to SunAmerica Inc. as Chief Financial Officer for their subsidiary Resources Trust Company (RTC) here in Denver. Tom's role evolved to include Chief Investment Officer of RTC's $1.5 billion portfolio, the head of its newly formed institutional operations, and ultimately, President of SunAmerica Trust Company.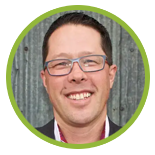 Frank Gray is President and CEO of Castle Rock EDC (2009-Current) after seven years at Adams County Economic Development (ACED) where he was Vice President of Business Development.  In his current position, Frank is responsible for attracting new businesses and helping existing industry thrive and grow in Castle Rock and Douglas County. Castle Rock EDC has been named the EDCC's large community of the year in 2009, 2011,2015 and 2018. In 2011 Frank assumed responsibility for the Downtown Development Authority and the Downtown Merchants Association forming what is now known as the Castle Rock Downtown Alliance.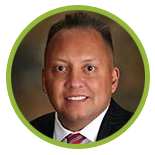 Bo Martinez joined the Town of Parker in February 2021. As the Deputy Town Administrator, he works in partnership with the Town Administrator to provide leadership, vision and strategic direction for the Town of Parker. He oversees the Town's Economic Development functions, as well as the Cultural, Human Resources and Parks and Recreation Departments. With a focus on economic development, Martinez champions and leads Parker's long-term, comprehensive economic development strategy. Martinez previously served as President/CEO of the Adams County (CO) Regional Economic Partnership, where he worked to support inclusive economic growth and job creation while promoting Adams County and the Denver metro north region as a leading global location for business.