Economic Outlook: Jefferson + Adams Update
WHEN: Thursday | January 27, 2022 | 9:00 AM – 11:00 AM 
WHERE: Lakewood Cultural Center | 470 S. Allison Pkwy Lakewood, CO 80226
WHAT: To kick off the New Year we will be hosting three FREE in-person local Economic Outlooks in January - think of these as localized spinoffs of everyone's favorite event, the DMAR Economic Summit. Our Economic Outlooks are your chance to hear firsthand from local experts about the economic future of where you live and work. Not only are these informative but they are also FREE for DMAR members. For our Jefferson + Adams county update, we'll be joined by Jansen Tidmore, President/CEO at Jefferson County Economic Development Corporation, as well as Jenni Grafton, Director of the Adams County Community & Economic Development Department. You'll get a snapshot of the economy, updates including major traffic pattern changes and their 2022 goals for building economic prosperity. 
January 27: Jefferson + Adams Update
PRICE: FREE for Members
COVID-19 GUIDELINES: County law requires the use of a face-covering in public places, regardless of whether you have been vaccinated or not. Per the current county mandates, all DMAR attendees are required to wear a face-covering during in-door events, classes and meetings.
About Our Speakers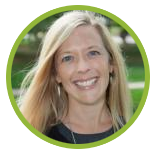 Jenni Grafton has worked in housing and land-use planning roles in non-profit and governmental organizations, including as the Economic Policy and Development Manager at the City of Westminster. There, she led long-term economic recovery efforts. Those efforts included $3.6 million in business assistance grants and over $600k in housing assistance funds with CARES Act funds; over $1 million in Community Development Block Grant-Coronavirus (CDBG-CV) funds; and over $540k in Tenant Based Rental Assistance with HOME funds.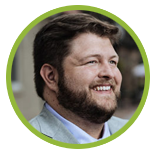 Jansen Tidmore graduated from Auburn University with a Master of Public Administration. Starting his career in the private sector, he has a background in both construction, retail, hospitality, and local media.  In 2011 he joined the Dothan Downtown Redevelopment Authority as the Executive Director. In 2017, Jansen took the helm of the newly formed Spartanburg Downtown Development Partnership.  In December 2018, Jansen's role was expanded as Executive Vice President of Corporate and Urban Development for the Economic Futures Group. He proudly joined the Jeffco EDC in May 2020, ushering in the 65th year for Colorado's oldest economic development organization.
Thank you to our sponsor