Excellence Awards Winners 2015
Congratulations to everyone who took part in the 2015 Denver Metro REALTORS® Excellence Awards! Whether you attended to network with industry influencers, connect with your peers, celebrate achievement in real estate, or take home an award, you made this DMAR event an incredible success. Thank you! 
DMAR's CEO, Ann Turner, put it best when she described the significance of the awards: 
"The Excellence Awards are the summit of real estate achievement in the Denver metro area. We celebrated the expertise and outstanding work – both in real estate and in our community – which exemplifies the spirit of REALTORS® throughout Denver." 
We want to take the opportunity to share the list of all of our Excellence Awards winners this year. Congratulations to everyone!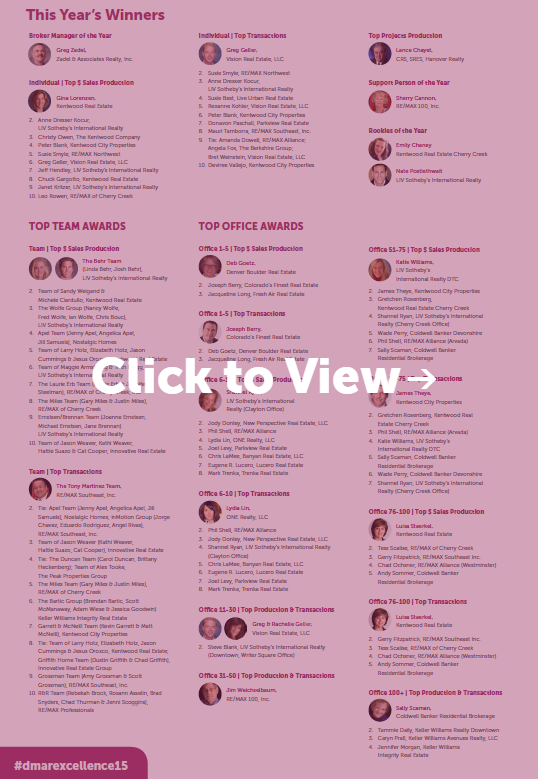 Download the complete list of winners HERE.