DMAR Members on Swanepoel Power 200 List
Congratulations to the DMAR members who made the list!
The overall 2022 Leadership Rankings, the Power 200, ranks the most powerful leaders in the residential real estate brokerage industry as of December 31, 2021. Listed here is the five classification methodologies used in creating the five sections of the Real Estate Almanac. 
Congratulations to the DMAR members who made the list!
Scott Webber, CEO of LIV Sotheby's International Realty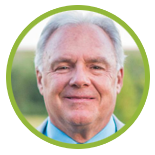 Ranking: No. 43
Webber serves as CEO and Wright as president, principal broker and co-manager, of six Sotheby's International Realty affiliates: Summit, LIV, Sierra, Sun Valley, Las Vegas and Desert, totaling 1,000 sales associates. The combined company is the world's largest Sotheby's affiliate by sales volume, with over $15 billion in annual sales.
Last year, Webber was ranked No. 42.
Chad Ochsner, Broker/Owner of RE/MAX Alliance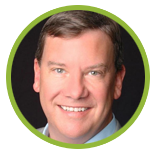 Ranking: No. 48
Ochsner owns Colorado's largest privately-owned real estate company in RE/MAX Alliance in addition to large Oregon company RE/MAX Equity Group. Combined, the companies rank as the nation's 20th largest brokerage with nearly 1,300 agents across Colorado and Oregon who do over $7.3 billion in annual sales.
Last year, Ochsner was ranked No. 49
---
The ranking of leaders and executives on the SP 200 are not based on company size. In fact, size it just one of eight criteria used. Any reference to size and sales volume is shared for framing purposes and numbers quoted reflect the last full year audited numbers which is 2020. 2021 audited numbers will be available 90-120 days after the end of the financial year and will be released by T3 Sixty in May (known as the Mega 1000).
Analysis of the SP 200 takes approximately 10 T3 executives approximately 500 hours, following a deliberate detailed procedure and review of the eight criteria. The SP 200 attempts to provide an accurate reflection of the leadership of the industry as is, and no sponsorships, pay-to-play, discrimination, or preferential treatment of any kind is permitted or tolerated. The methodology and process used to determine the rankings can be found here.
You can view the Power 200 visually here, or click here to view it in its traditional card view.