We Moved!
Dear Members, 
This year marks the 4-year anniversary of the DMAR merger, and we have made great strides in investing in our future over the past year alone. We successfully launched our new brand identity. The desire to connect, thrive and innovate was the driving force behind developing our new, colorful look. We reaffirmed that we are part of a united community, defined by our powerful connections, and our passion to thrive as individuals.
Providing our community with a space that encourages collaboration and genuine networking was the driving force behind the decision to relocate our headquarters to a Class A facility, to better serve our wide membership. The address of the new DMAR corporate headquarters is 4601 DTC Blvd., Denver, CO 80237.
✓Our New Headquarters 
On March 1, we completed our move into a 10 story, 245,000 square foot Class A building in the heart of the Denver Tech Center. Our space is situated on the lobby level and is 6,700 square feet with floor-to-ceiling windows and advanced high tech capabilities that will allow us to be even more accessible to members through remote training. The new location is optimal as it is adjacent to major arteries such as I-25 and I-225 for easy access from all directions.
DMAR is one of the first REALTOR® Associations in the nation to offer membership an interactive co-working space of this caliber. Our facility can serve as a mini-office from which members can conduct business, as well as a central hub of activity to help connect, learn and grow.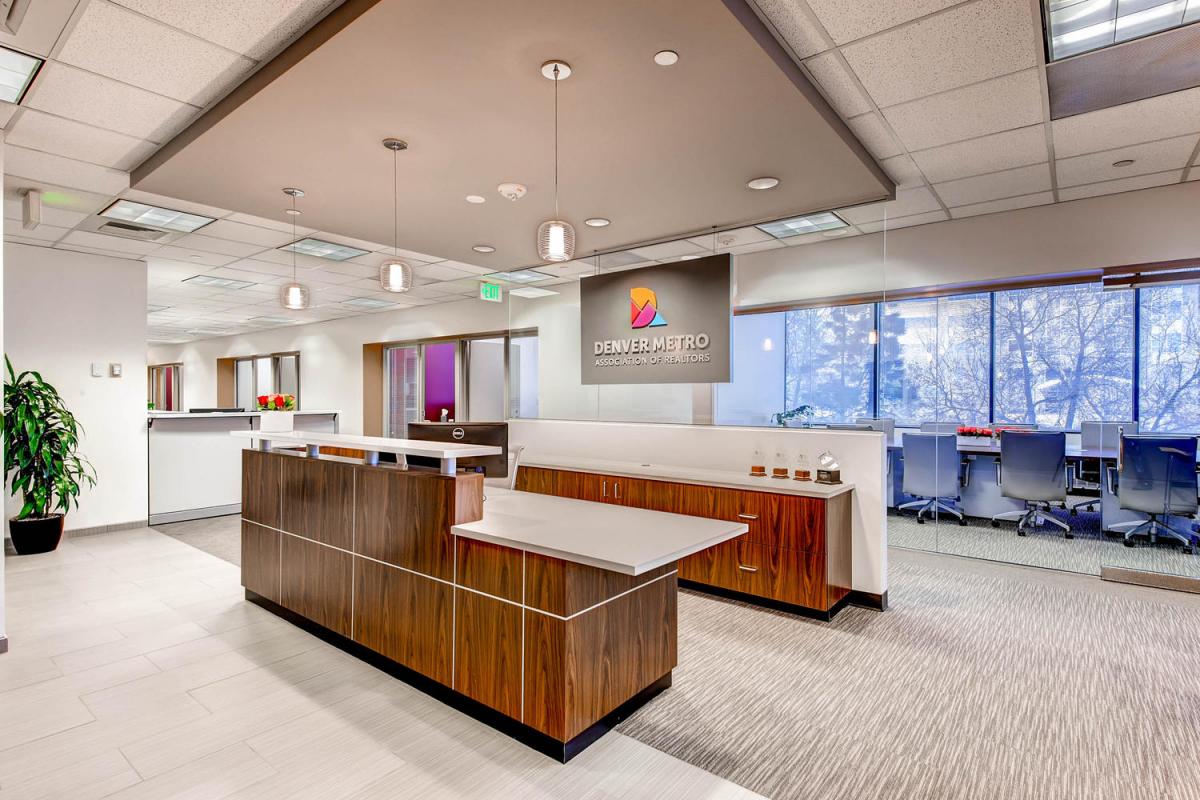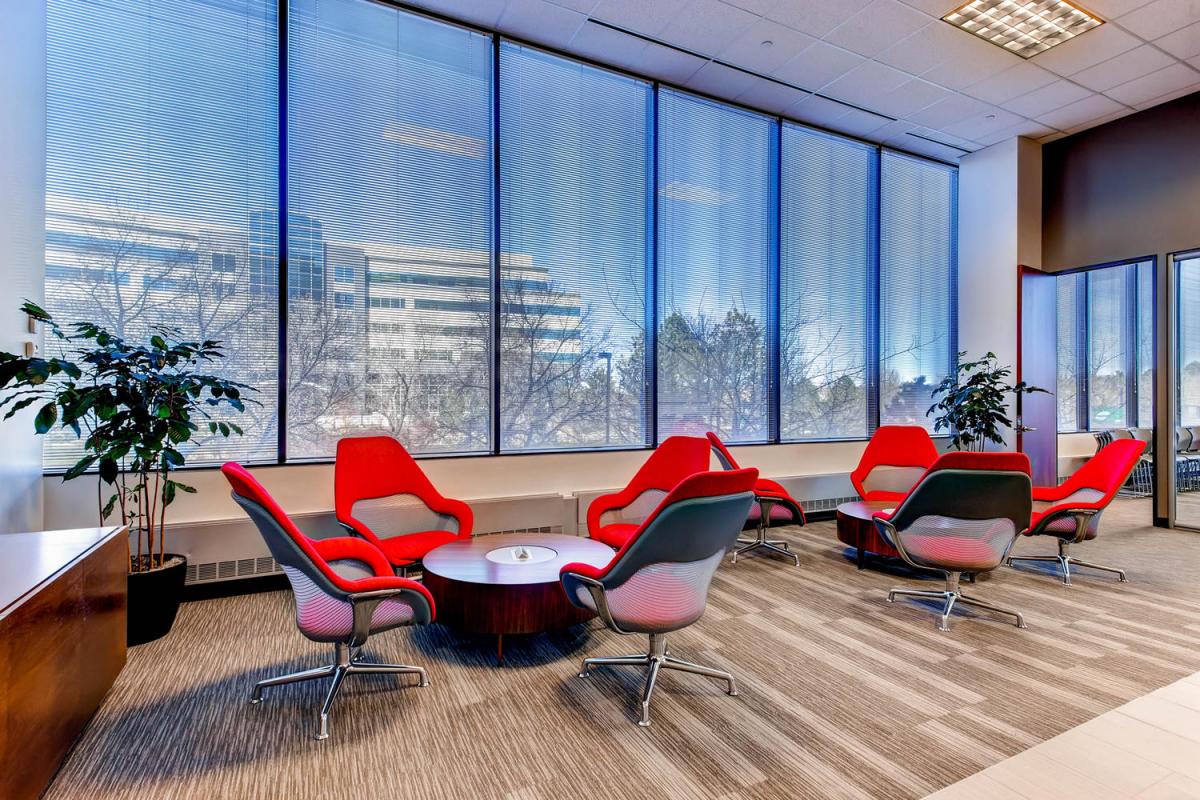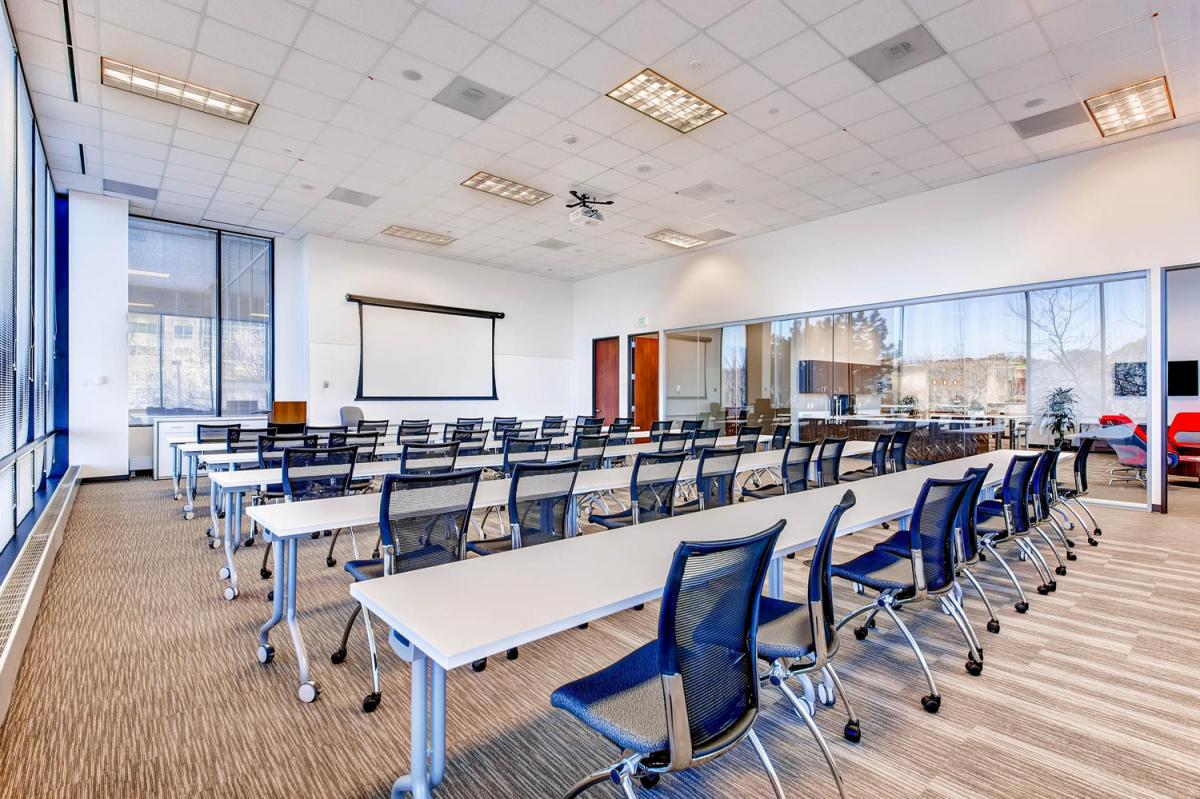 ✓ North and West Offices
This vision for DMAR isn't limited to the headquarters alone. We have formed a task force with representatives to assess needed upgrades to our North and West Offices.
We have an opportunity to terminate our North office lease in the next six months, and we are considering relocating to an office space with a larger classroom, as our current location can only accommodate 36 students. The West Office in Lakewood is owned by DMAR, and it is an income-producing property that is fully leased. This office includes classroom seating for 75, a conference room with seating for 25, a staff office and a REALTOR® store. We are making capital improvements at the West Office, including refiguring the parking space to accommodate the widening of Wadsworth Boulevard.
As always, what DMAR does is defined by our members' needs and desires, so we will be inviting members to attend upcoming meetings to share ideas as we move forward with these renovations.
We are happy to usher in this new chapter of the Denver Metro Association of REALTORS® with you, and we are proud to take on the challenging projects that establish us as industry trailblazers. Together we will continue working to shape and protect the real estate industry and build a better, thriving community for everyone.
---
Photos Courtesy of Virtuance.com