Wired: Women in Real Estate Denver
WHEN: Friday | September 27, 2019 | 8:00 AM - 4:00 PM | Add to Calendar
WHERE: Ellie Caulkins Opera House | 1385 Curtis St. Denver, CO 80204​
WHY: It's not an exaggeration to say that women dominate the real estate industry. Making up over 60% of full-time sales agents and nearly 70% of part-timers, women have a presence. So let's make sure we are connecting, collaborating and making our collective voice heard. Join us for this one-day summit for women who rally and rule! It'll be a celebration of success and a catalyst for our continued development. We've identified five pillars we believe define the women in real estate in Denver: community, collaboration, curiosity, consciousness and clarity. Each of these pillars will be explored through our speakers and thought leaders, which will include the following distinguished women:
Ruth Zukerman​ | Co-founder of SoulCycle & Flywheel and author of the memoir, Riding High
Dana Crawford | Architectural conservation developer and preservationist 
Tami Door | CEO and president of the Downtown Denver Partnership
Virginia Santy | Founder & Editor in Chief at The Broadview Denver, Founder & CEO of Executive Suite Communication, Co-Founder of Women in Kind (WinK)
Kaitlinh Nguyen | 13-year-old inventor of slime
Heather Heuer​ | Senior Vice President - Sales Operations at LIV Sotheby's International Realty
Gloria Lara | Broker/Owner at RE/MAX Avenues
Lydia Lin | Ninja REALTOR®, Managing Broker & Principal at ONE Realty
Gretchen Rosenberg | President & CEO of Kentwood Real Estate
Shannel Ryan | Senior Vice President at LIV Sotheby's International Realty
Ticket includes entry to event, breakfast and lunch. 
VIP ticket includes entry to event, breakfast, lunch, one drink ticket and a meet and greet with Ruth Zukerman, Co-founder of Soul Cycle & Flywheel.
Event Hashtag
Please use #GetWiredUp when you share your pictures and posts.
Thank you to Our Sponsor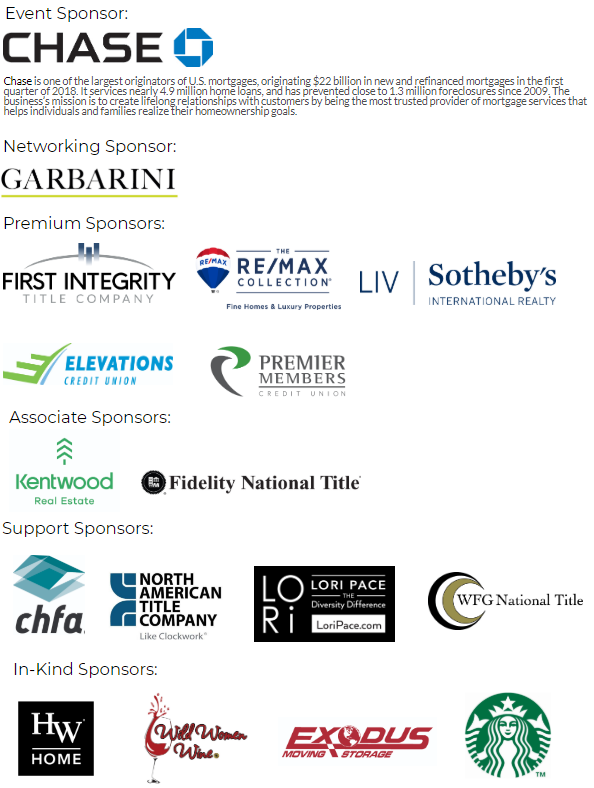 To learn more about sponsorship opportunities, visit our event landing page.